Piers Morgan Calls Prince Harry 'A Spoiled Brat' After He Misses Prince Philip's Memorial Service: 'Shameful'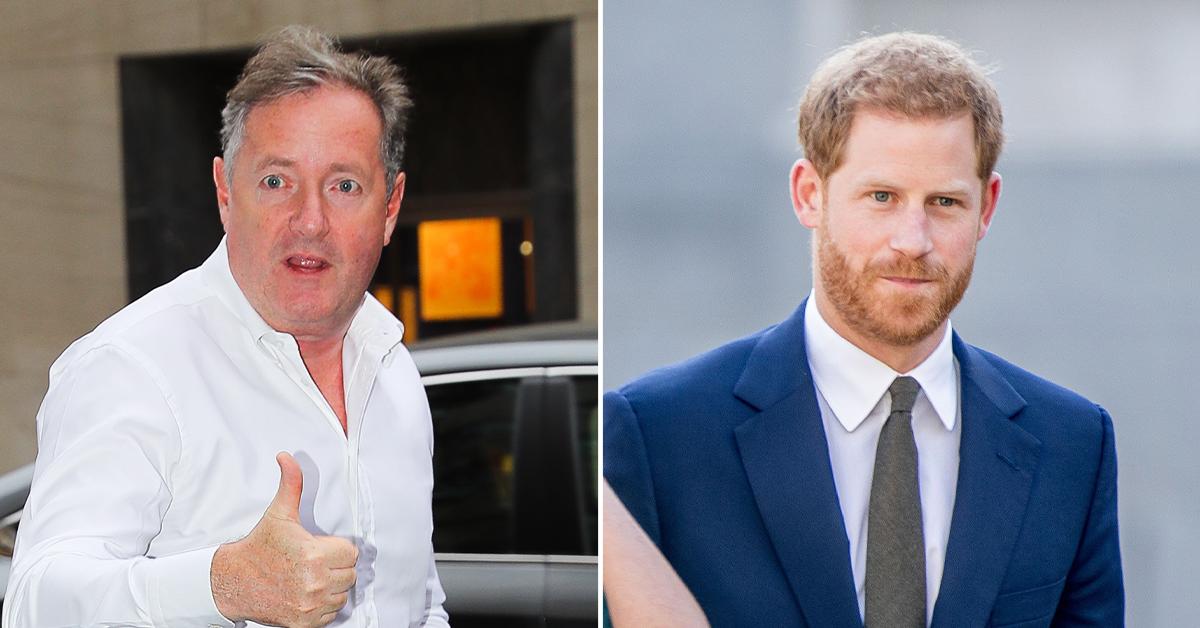 The royal family gathered for Prince Philip's memorial service on Tuesday, March 29, but there was one person missing: Prince Harry. Though the red-headed prince, 37, already confirmed that he would not be attending, Piers Morgan couldn't help but call him out.
Article continues below advertisement
"Imagine missing your mentor grandfather's memorial service because you're such a spoiled brat you'd rather sulk in your Californian mansion than be there to support your grandmother? Shameful," the TV personality wrote on Twitter.
Others immediately chimed in, backing Morgan up. One person wrote, "Harry should have come to support his grandmother. How could anyone not?" while another added, "When his grandmother needed him most, he wasn't there. He will have to live with that for the rest of his life?"
A third person stated, "Totally agree @piersmorgan. This will only alienate them further from the royal household."
Article continues below advertisement
One of the reasons Harry didn't come back home is that he is nervous about the lack of security. "It's very sad that Harry and Meghan won't be at Prince Philip's memorial service, and I think one day Harry might regret it," royal expert Phil Dampier shared. "He has said that he doesn't feel safe without Scotland Yard security, but to me that sounds like an excuse not to come back to the U.K. and indicates the rift with his blood family is still bad."
Royal commentator Victoria Arbiter added, "There's likely to be a strong turnout from extended members of the family, each of whom will be keen to provide the Queen a sense of unity as she publicly mourns her husband once again," she said. "Though she's never been one to hold a grudge, surely it would be better for Prince Harry to make his peace now as opposed to living with a lifetime filled with potential regret. There are no second chances for occasions such as these."