New Multi-Part Historical Non-Scripted Podcast 'The Firm: Blood, Lies & Royal Succession' Will Expose Scandals & Behind-The-Scenes Secrets About The Royal Family — Details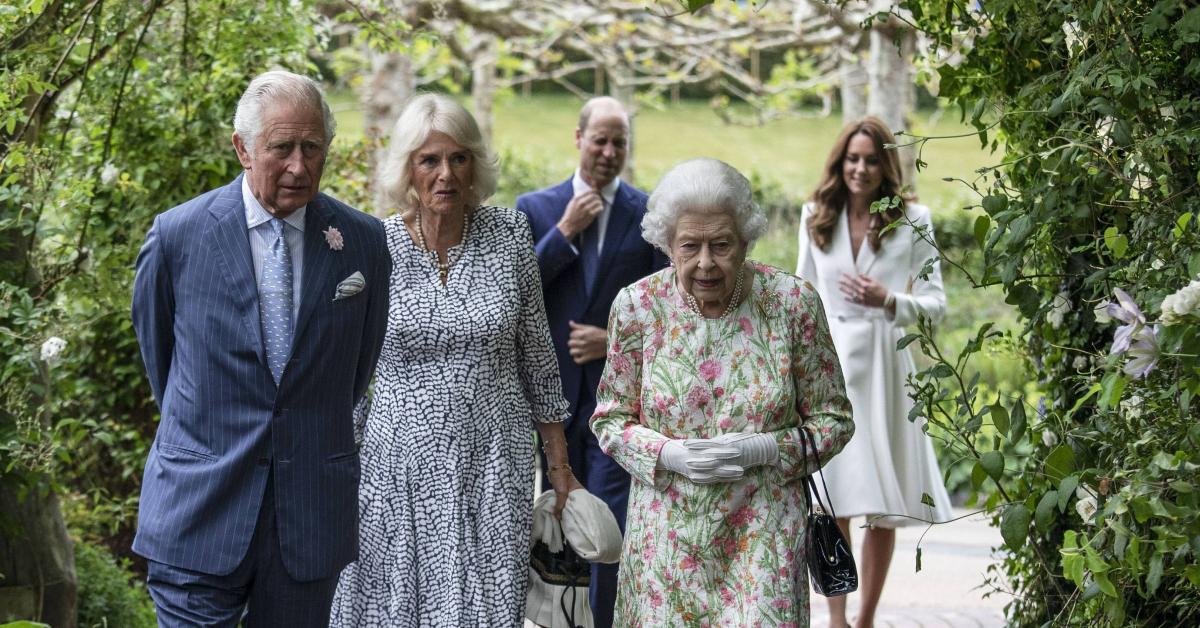 If you want to know everything — and we mean everything! — about the royal family, then we've got the perfect new podcast for you.
Article continues below advertisement
On Tuesday, July 6, PodcastOne — a leading podcast platform and subsidiary of LiveXLive Media — announced that it has signed a multi-year partnership with Empire Media Group to produce a slew of original scripted and non-scripted podcast and vodcast series.
EMG is developing multiple projects, including at least six limited series and eight weekly shows.
Article continues below advertisement
First up is The Firm: Blood, Lies & Royal Succession, "a multi-part historical non-scripted drama that will take listeners behind the British royal family's gilded gates and imposing palace façades into the very heart of the most famous family, The House of Windsor, to expose the scandals and dramas in the richest bloodlines in the world," the press release states.
Article continues below advertisement
Some other content includes an investigative podcast, which will focus on the Church of Scientology. My Favorite Scandal will talk about journalist's experiences with celebrities, while You're Fired, will feature big names in the industry who will talk about how they were let go.
"Partnering with the incredible team at PodcastOne highlights the influence of our investigative reporting on the topics of Hollywood, entertainment, true crime, current affairs, and unsolved mysteries. We are delighted to bring decades of experience in storytelling to life with trusted reporting and innovative, fresh new programming concepts," Dylan Howard, Chairman and Chief Executive Officer of EMG, said. "This dynamic partnership will directly leverage the world-class reporting of our titles — including RadarOnline.com, OKmagazine.com, Front Page Detectives and The Royal Observer — as well as our world-class editors and journalists to create the most authoritative programming in each category."
Article continues below advertisement
"PodcastOne is thrilled to build our relationship with the Empire Media Group team on their upcoming podcasts. Dylan Howard and Melissa Cronin have a proven track record of success in the space, and we are proud to join forces on their exciting new slate of shows. The chance to create new consumer experiences together with some of the world's most admired brands is a tremendous opportunity. We're very proud to embark on this exciting venture with our new partner," Kit Gray, President of PodcastOne, added.
With so much drama happening in the royal family — we're looking at you, Prince Harry! — this podcast is a must-listen.