Meghan Markle Wears Princess Diana's Watch In New YouTube Video — See Photo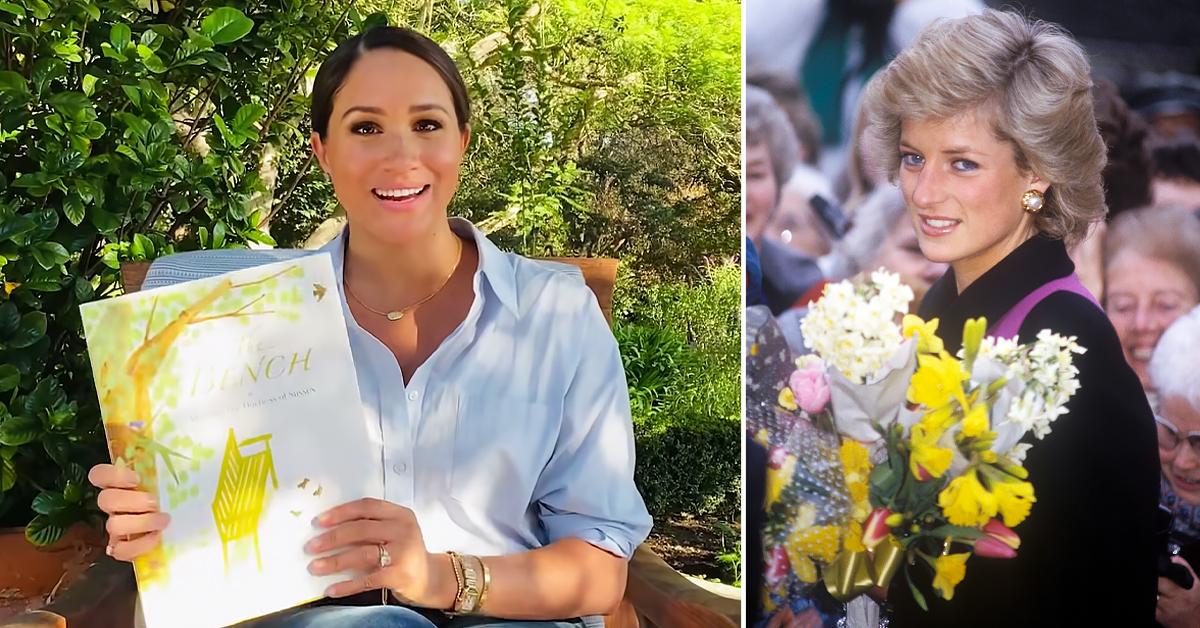 Even though Meghan Markle never got to meet Princess Diana, she is still thinking of Prince Harry's late mother.
Article continues below advertisement
On Wednesday, October 27, the former actress starred in a new YouTube video, where she read her children's book, The Bench, out loud.
"Today I'm going to be read to you my book called The Bench with illustrator Christian Robinson. I asked him to do something special for me and use watercolors, which isn't the normal medium he works in, but he did it to make it extra special," she shared. "I wrote this as a poem for my husband [Prince Harry] and our son, Archie, and then turned it into a book so you could enjoy it too."
Article continues below advertisement
The brunette beauty dressed casually, as she wore jeans and a button-down long-sleeve shirt. Additionally, she wore a gold necklace, a Cartier Love bracelet and the late princess' gold watch, which is estimated to be worth $25,000.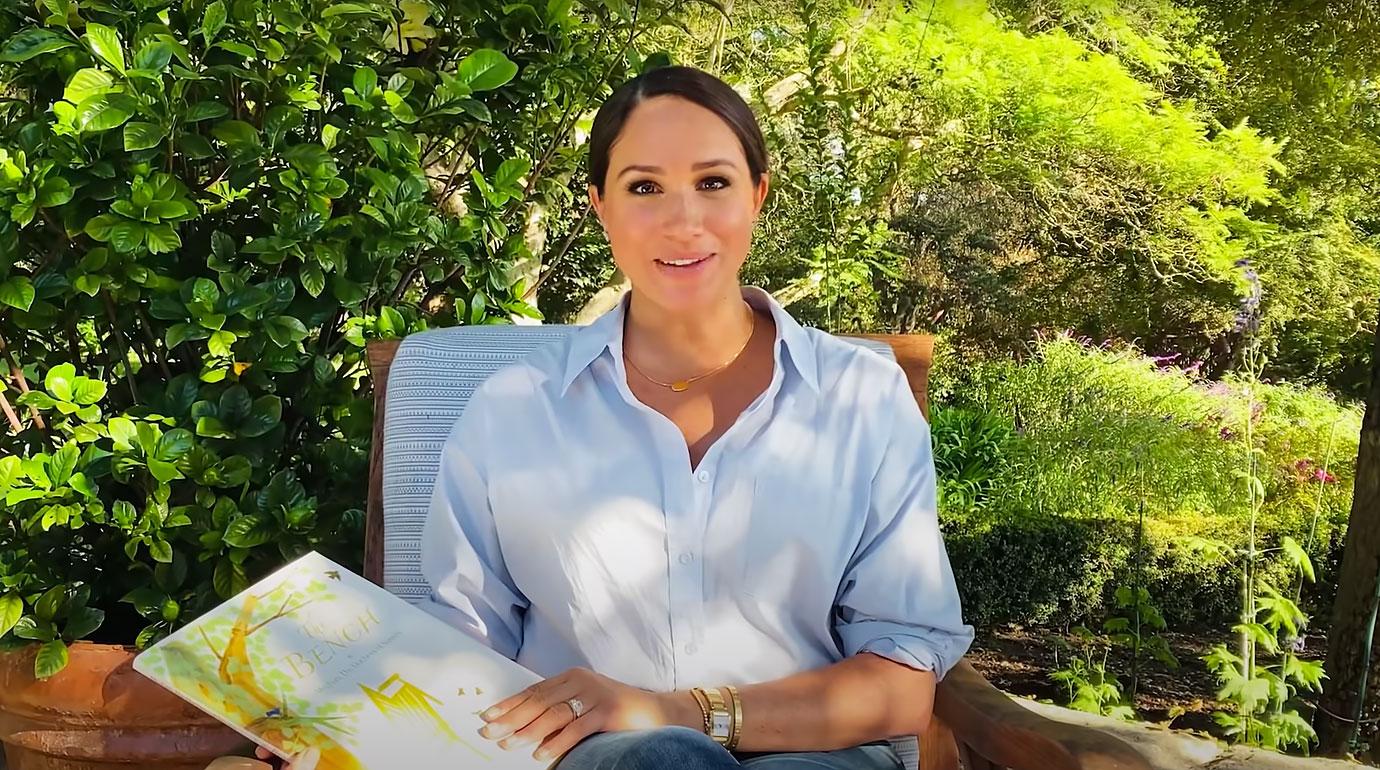 Article continues below advertisement
Prince William got to keep his mother's ring — which Kate Middleton has — while Harry chose to take his mom's watch.
Article continues below advertisement
In May, Meghan appeared in a video, where she spoke about the ongoing pandemic, and fans were quick to spot the stunning piece of jewelry.
Article continues below advertisement
"Women, and especially women of color, have seen a generation of economic gain wiped out," she stated. "Since the pandemic began, nearly five-and-a-half million women have lost work in the U.S. And 47 million more women around the world are expected to slip into extreme poverty."
"My husband and I are thrilled to soon be welcoming a daughter," she gushed. "It's a feeling of joy we share with millions of other families around the world. When we think of her, we think of all the young women and girls around the globe who must be given the ability and the support to lead us forward."