Meghan Markle & Prince Harry Celebrated Mother's Day By Donating 'Diapers & Cleaning Supplies' To Unhoused Pregnant Women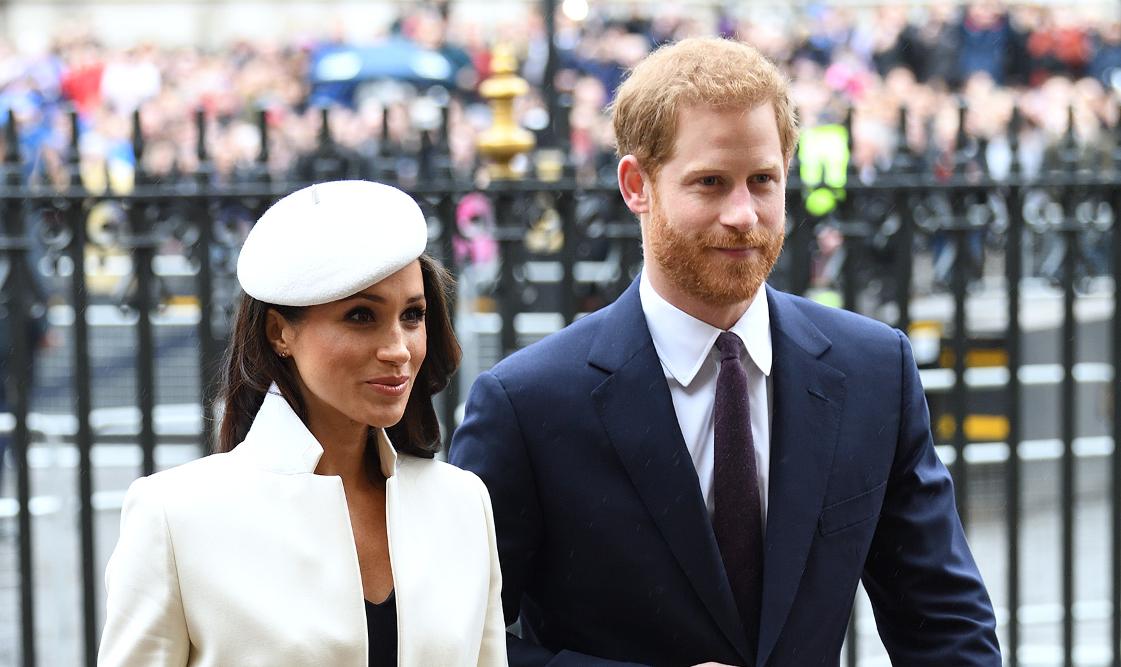 Doing their part. Meghan Markle and Prince Harry honored a local charity on Mother's Day, which occurred on Sunday, May 9.
Article continues below advertisement
"In honor of Mother's Day, Prince Harry and Meghan, The Duke and Duchess of Sussex, are recognizing the work of Harvest Home, a Los Angeles–based organization that uplifts expectant mothers who are experiencing homelessness," a statement on their Archewell Foundation website read.
"Through Archewell Foundation, The Duke and Duchess' mission is to demonstrate compassion in action, spark supportive and connected communities, and build a more equitable and just future. Their aim is to ensure that parents, of every makeup and all walks of life, have the support they need to raise families that thrive," the statement continued. "With this mission in mind, Archewell Foundation, along with Procter & Gamble are fulfilling Harvest Home's online wish list for the women they serve, including diapers for a year and cleaning supplies to stock the shelves at Harvest Home's first facility as well as their new home in progress. From all of us at Team Archewell, Happy Mother's Day. May we all recognize and support the expectant mothers, as well as all mothers, in our lives and communities every day in the year ahead."
Article continues below advertisement
Harvest Home also took to Instagram to share the exciting news.
Article continues below advertisement
"Happy Mother's Day today and every day to all moms out there. Thank you for your constant love, your tireless energy, and for showing up and being just 'enough.' We see you and we love you!" the caption began. "Today, we are thrilled to have the support of Archewell Foundation, The Duke and Duchess of Sussex, and Procter & Gamble, who are donating diapers, cleaning supplies, and other essential items to ensure that the moms and babies at Harvest Home are celebrated all throughout the year."
Article continues below advertisement
"This incredible Mother's Day surprise was accompanied by a personal letter from The Duchess that included these inspiring words: 'As a mom, and an expectant mom, I deeply appreciate the significance of community support, safe and accessible pregnancy resources, and trusted guidance in a nurturing setting. These ingredients are essential to not just our physical health, but our mental well-being, and I commend you for leading a compassionate community that lives these values,'" the statement concluded. "'Thank you for all you do for the women and mothers who are turned away elsewhere, at no fault of their own. When we consider how vulnerable any mother feels during the fragile time of pregnancy, we gain perspective about how especially difficult it can be for pregnant women of color and those who come from under-resourced and vulnerable communities. I hope you will accept an offer of support to help further uplift Harvest Home's residents.'"
Article continues below advertisement
"My husband and I are thrilled to soon be welcoming a daughter. It's a feeling of joy we share with millions of other families around the world. When we think of her, we think of all the young women and girls around the globe who must be given the ability and the support to lead us forward," Meghan said in the video clip. "Their future leadership depends on the decisions we make and the actions we take now to set them up, and set all of us up, for a successful, equitable, compassionate tomorrow. We want to make sure that as we recover, we recover stronger. That as we rebuild, we rebuild together. Thank you."