Meghan Markle Wears Button-Down Shirt & Jeans While Reading Her Children's Book 'The Bench' In New YouTube Video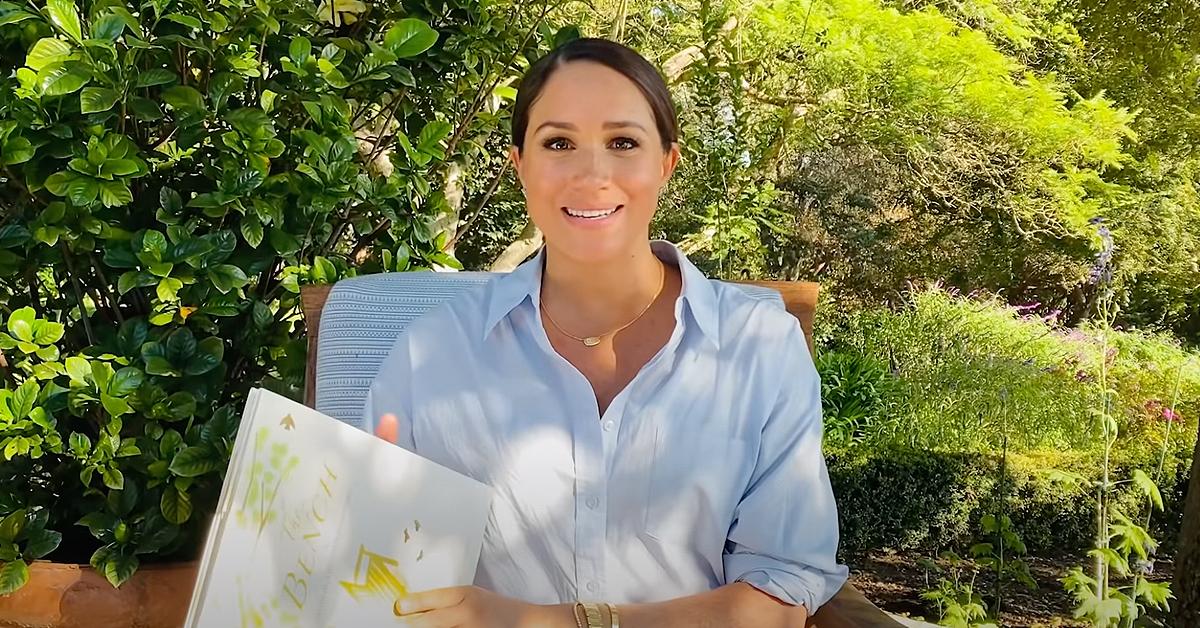 Meghan Markle looked happier than ever in a new YouTube video, which was posted on Wednesday, October 27.
In the clip, the former actress, 40, was able to read her children's book, The Bench.
Article continues below advertisement
"Today I'm going to be read to you my book called The Bench with illustrator Christian Robinson. I asked him to do something special for me and use watercolors, which isn't the normal medium he works in, but he did it to make it extra special," she shared. "I wrote this as a poem for my husband [Prince Harry] and our son, Archie, and then turned it into a book so you could enjoy it too."
The brunette beauty looked super casual, wearing a button-down long-sleeve shirt and jeans. She wore her hair back in a tight bun and sported a gold necklace and watch.
Article continues below advertisement
"We're over the moon to welcome Meghan, The Duchess of Sussex to Brightly Storytime! Her book The Bench captures the evolving and expanding relationship between father and son, and reminds us of the many ways that love can take shape and be expressed in a modern family," Brightly Storytime wrote on their page.
Article continues below advertisement
Earlier this year, Meghan revealed how she got the idea to write the tome.
"As most of us do, you go, what am I going to get them as a gift? And I thought I just wanted something sentimental and a place for him to have as a bit of a home base with our son," she explained of giving him an actual bench.
Article continues below advertisement
"I often find, and especially in this past year, I think so many of us realized how much happens in the quiet," she explained. "It was definitely moments like that, watching them from out of the window and watching [my husband] just, you know, rock him to sleep or carry him or, you know ... those lived experiences, from my observation, are the things that I infused in this poem."
Article continues below advertisement
The cherry on top of it all is that her son is a big fan of his mom's work.
"Archie loves the book," she noted. "He has a voracious appetite for books and constantly when we read him a book he goes, 'again, again.'"
"Now the fact that he loves The Bench and we can say, 'Mommy wrote this for you,' feels amazing," she gushed. "Kids, they just pick up on everything and that was one of the pieces that I think was important for me. I knew our son would notice all those elements. And he loves it."