Meghan Markle Considers It A 'Risk' To Reach Out To Estranged Father Thomas Markle, Claims Royal Author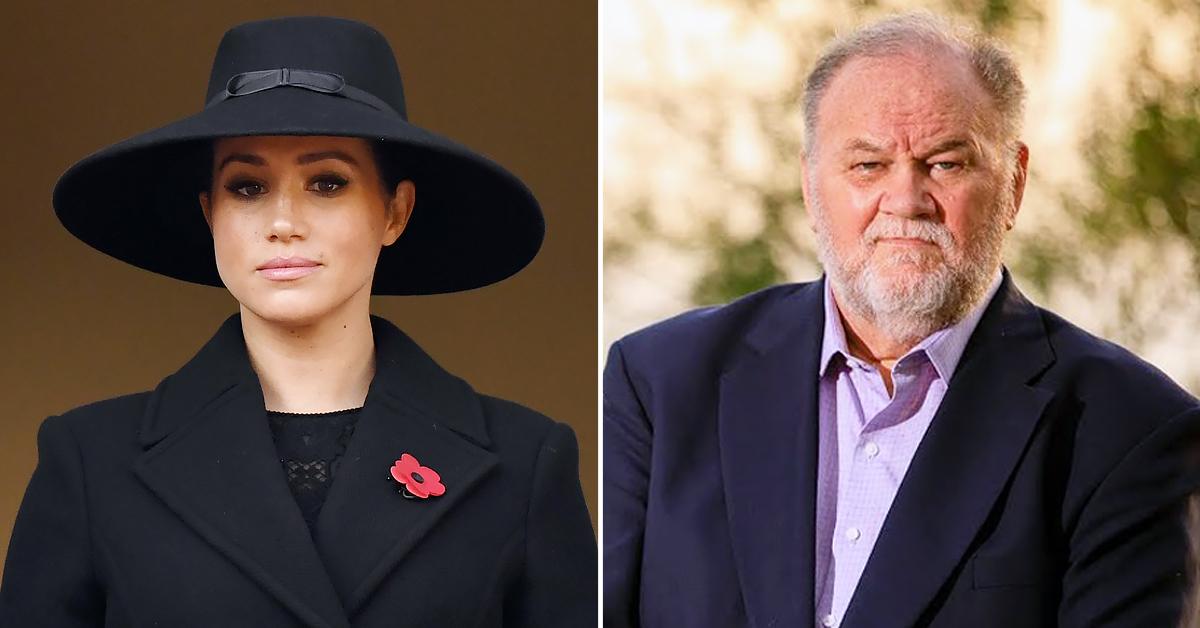 Though Thomas Markle claimed he's made several attempts to get in touch with his estranged daughter, his pleas continue to fall on deaf ears.
While speaking with Fox News, royal biographer Andrew Morton explained why Meghan Markle has yet to reconnect with the former lighting director.
Article continues below advertisement
"When it comes to Meghan, there's just a complete lack of trust. She just doesn't know that, if she were to reach out, if that will result in Thomas immediately going out and selling the story to tabloids," he shared. "She can't risk it. And it's very sad because the reality is, Thomas isn't getting any younger. And he has yet to meet his grandchildren."
Article continues below advertisement
However, Morton noted that Prince Harry is very protective of his family, so his father-in-law may be out of luck.
"[When it comes to paparazzi], Harry goes into combat mode," the royal expert said. "He has instantly sued various agencies. One company even filed for Chapter 11. He will go above and beyond to protect his family. Meghan has had an easier ride than Diana ever did."
Article continues below advertisement
"The damage has been done. So, where do you go from here? How can you get that trust back, completely?" he concluded. "It is a sad story from all sides."
While the mom-of-two is still close with her own mother, Doria Ragland, she has also lost touch with her half-sister Samantha Markle and half-brother Thomas Markle Jr.
Neither of her siblings were invited to her 2018 wedding.