Meghan Markle Is Reportedly 'The One Who Introduced Prince Harry To The Term Ancestral Healing,' Source Claims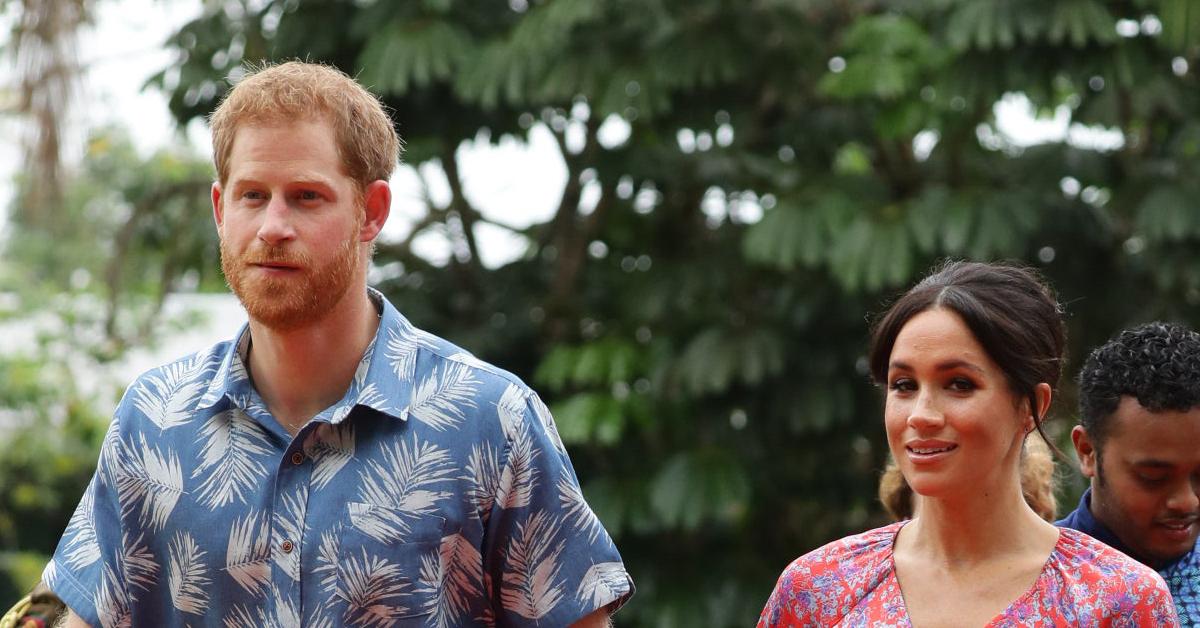 Prince Harry criticized his father's parenting techniques on Dax Shepard's podcast, and his wife, Meghan Markle, was supposedly the one "who introduced Harry to the term ancestral healing," a source close to the former actress told the Daily Mail.
Article continues below advertisement
"She said she learned about generational trauma from her mom, who started taking her to weekly services at Agapé International and credits its founder Michael Beckwith for teaching her about spirituality," the insider continued. "'Meghan said both she and Harry come from a long lineage of pain and suffering, generations of genetic baggage and that it's now up to them to break the cycle once and for all."
Article continues below advertisement
The 39-year-old also reportedly started using "tapping therapy" — a technique that can create a balance in your energy system and treat pain — after she watched the documentary Heal.
"[Meghan] is convinced that tapping has helped both her and Harry release negative patterns imprinted on their DNA from past generations — generations going all the way back to even the darkest of times including slavery, war, you name it," the source said.
Article continues below advertisement
The brunette beauty is reportedly a fan of Reiki therapy — "a Japanese form of alternative medicine called energy healing" — too. "Meghan also does Reiki on herself, and even on Archie and her dogs to help them feel more balances and relaxed," the insider dished.
In the new AppleTV+ series The Me You Can't See, Harry revealed that his wife was actually the one who told him to go to therapy.
Article continues below advertisement
"The moment I started therapy and probably within my second session, my therapist turned around to me, and said, 'That sounds like you are reverting to 12-year-old Harry.' I felt somewhat ashamed and defensive. She said, 'I'm not calling you a child. I'm expressing sympathy and empathy for you for what happened to you when you were a child. You never processed it. You were never allowed to talk about it. And all of a sudden now, it's coming up in different ways as projection,'" he said. "That was the start of a learning journey for me. I became aware that I'd been living in a bubble, within this family, within this institution, I was sort of almost trapped in a thought process or a mindset."
"You've sometimes got to go back and to deal with really uncomfortable situations and to be able to process it in order to be able to heal. For me, therapy has equipped me to be able to take on anything. That's why I'm here now. That's why my wife is here now," he shared. "We chose to put our mental health first. That's what we're doing. And that's what we will continue to do."