Meghan Markle and Prince Harry's Attacks on the Monarchy Have Pushed King Charles 'Right to the Limit'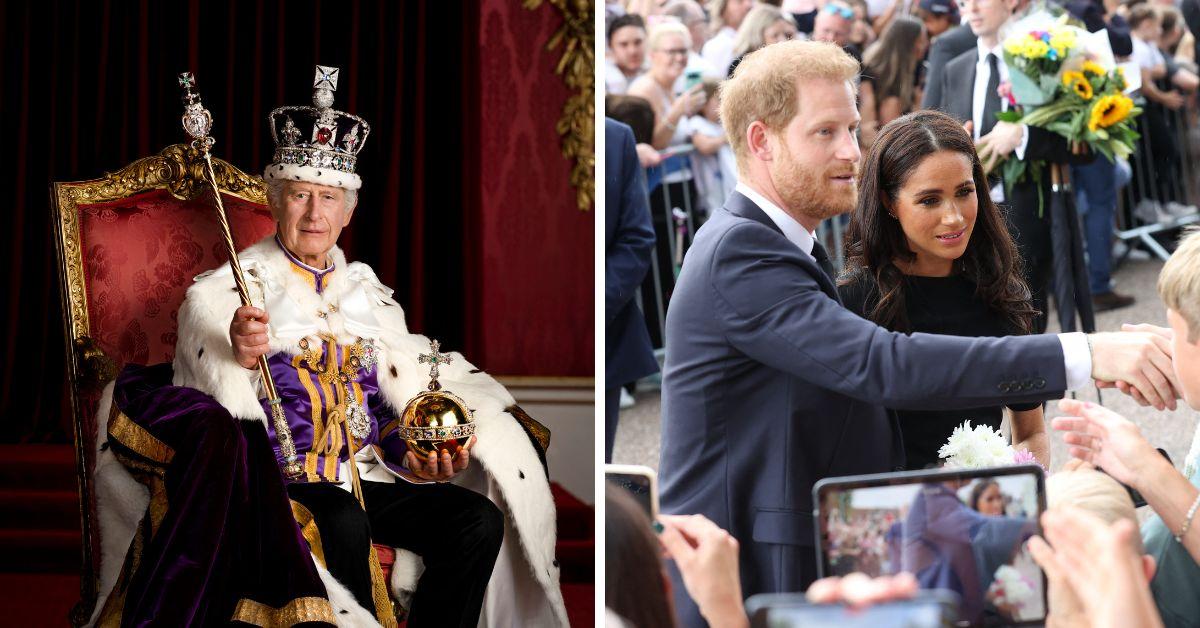 Prince Harry and Meghan Markle's continued attacks on the British monarchy have Charles III at his breaking point.
"You can only push someone like King Charles so far, and Harry and Meghan have pushed him right to the limit. It's only right that they are now ostracized," royal expert Charles Rae told an outlet.
Article continues below advertisement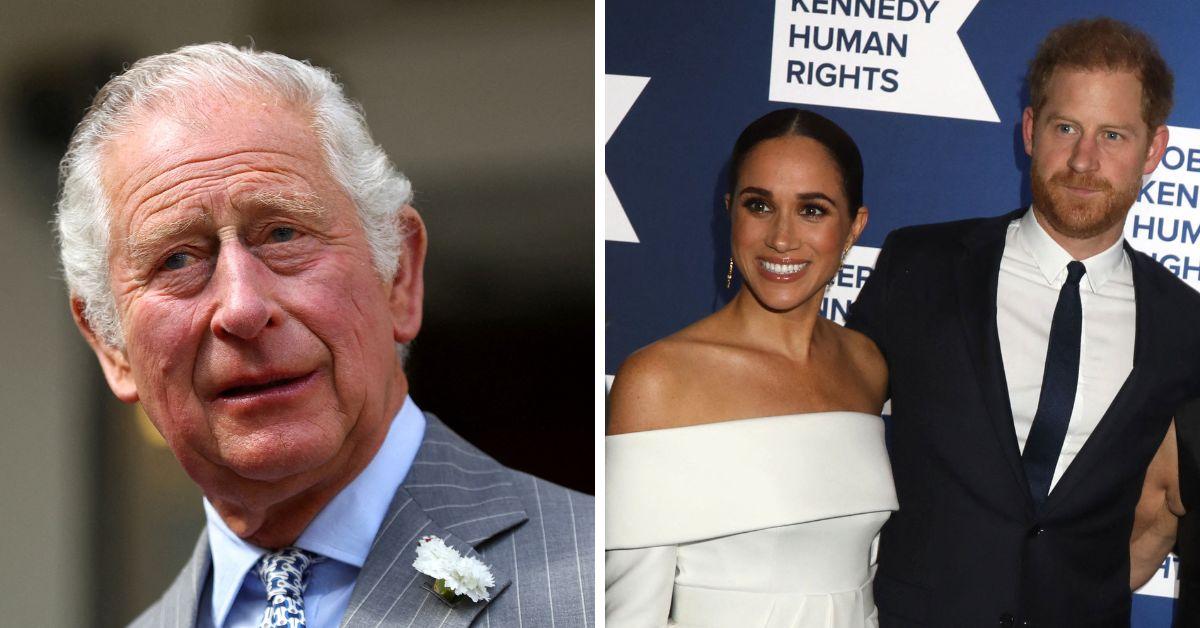 The commentator added that the Sussex pair have become "total outcasts" and "had their HRH titles stripped from the royal family website," so they can no longer "further their careers" simply by using their styles. "They're no longer invited to any of the upcoming royal events," Charles continued.
Upon his accession to the throne on September 8, 2022, the King inherited the ongoing Harry and Meghan saga which featured frequent attacks on the royal family from the duo. For the longest-waiting heir apparent in British history, some of the splendor of his ascension was guaranteed to be spoiled simply because of his rebel son and the former actress.
This news comes amid reports that the monarch is planning "peace talks" with the couple after the Invictus Games conclude on September 17. "He will always be there for him, but he draws the line at public slanging matches. If the talks take place, the King will make it very clear that there will be absolutely no private family business discussed in public moving forward," a palace insider told an outlet.
Article continues below advertisement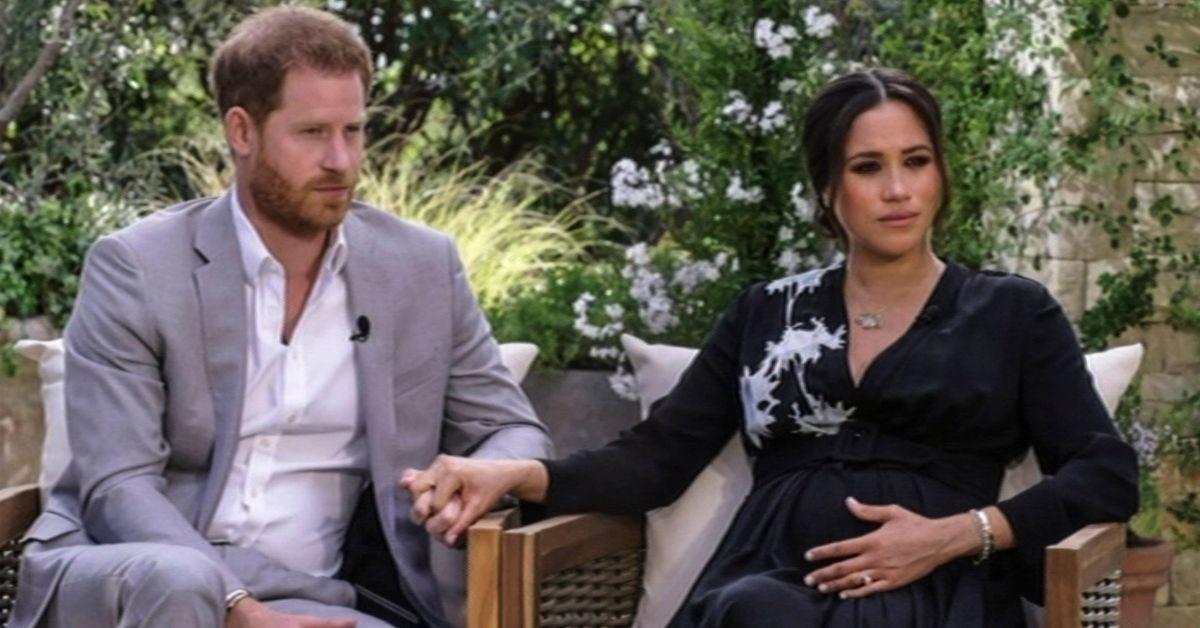 Although many are supportive of father and son reuniting and potentially burying the hatchet, other commentators think the summit may be a mistake.
"Oprah Winfrey, the Netflix series, slagging off the royal family. They weren't exactly supportive of the royal family then, as opposed to the royal family being continually supportive of those two all the way through," the royal expert observed.
Article continues below advertisement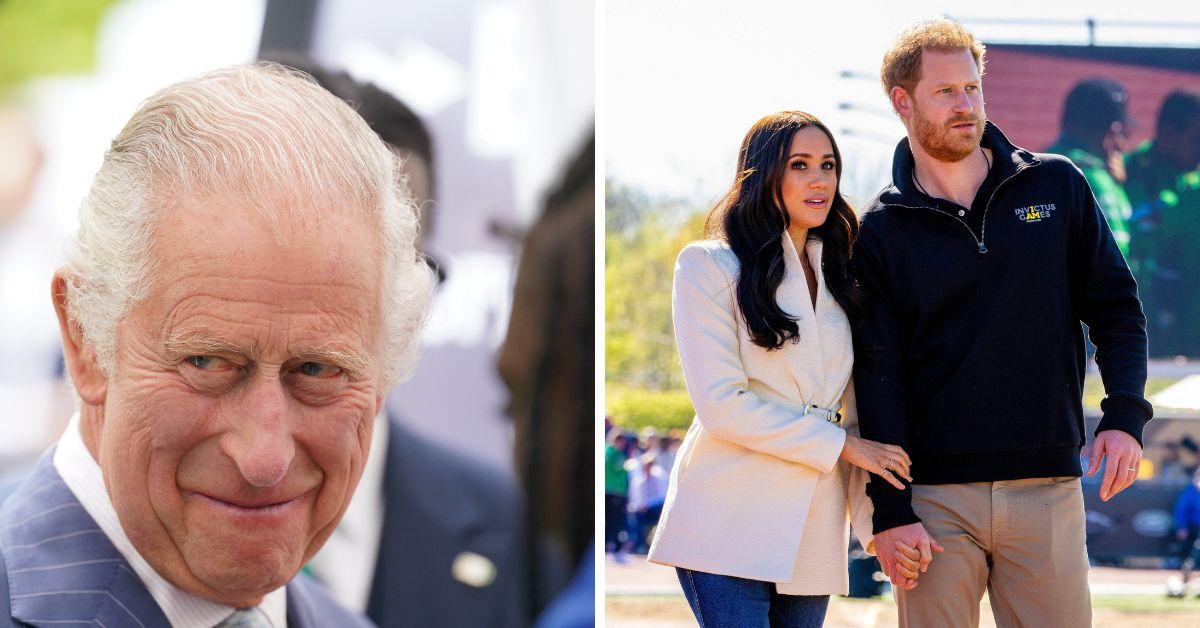 Both camps are preparing for what promises to be a busy final quarter of the year for each. The British royals will be touring across the world this autumn, and Charles III will open his first session of the British Parliament on November 7.
Harry and Meghan are expected to be working on their new book-to-film adaptation of Meet Me at the Lake, which was purchased by Netflix as part of their contract.
Article continues below advertisement