Meghan Markle & Prince Harry Won't 'Cause A Scene Or Detract From The Queen's Celebrations,' Source Shares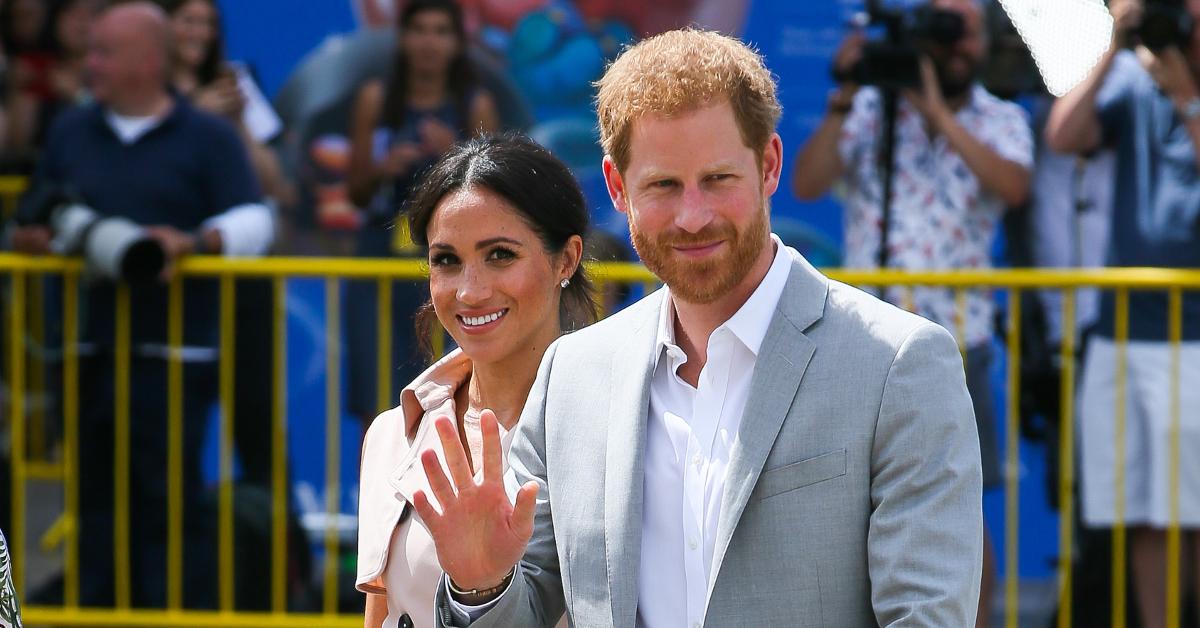 Meghan Markle and Prince Harry have arrived in the U.K. — the first time they will be at various events since they left the royal family in 2020.
"There has been further contact between the Duke and members of his family, but any talk of them planning to cause a scene or detract from the Queen's celebrations is nonsense," a source said. "They are here to see family and enjoy what will undoubtedly be an incredible moment in history."
Another insider said that it's "ludicrous" that the couple would even think about bringing Netflix cameras with them to several shindigs. "They aren't even bringing a press team. It's all very low key," the source added. "Whoever is being hysterical needs to have a cup of tea and calm down."
Article continues below advertisement
In early May, Queen Elizabeth announced that the couple, who now live in California, would be making the trek back to Europe.
"After careful consideration, the Queen has decided this year's traditional Trooping the Colour balcony appearance on Thursday, June 2 will be limited to Her Majesty and those members of the royal family who are currently undertaking official public duties on behalf of the Queen," a palace spokesperson said.
"In addition, the Cambridge and Wessex children are also expected to appear as is Sir Tim Laurence, who the Queen is happy to attend as a frequent attendee and support for the Princess Royal on official engagements," the statement continued.
Article continues below advertisement
Though Harry and his brother, Prince William, haven't been on the best terms, it looks like their relationship has turned a corner, as they have recently been bonding over FaceTime.
"The brothers needed time for everything to settle down," a source said. "The family, including William, had been disappointed in the way Harry and Meghan chose to leave the royal family. William sees that Meghan is a good mother and loyal wife, and he is genuinely pleased for his brother. It seems that the two of them have healed the rift and are very much back on their old buddy terms. Meghan's distance from Kate has also helped heal the friction [between] the two men."