Meghan Markle Might Not Want Prince Harry's Rift To Be 'Repaired': 'That Might Get Him Wanting To Come Back' Into The Royal Family, Expert Says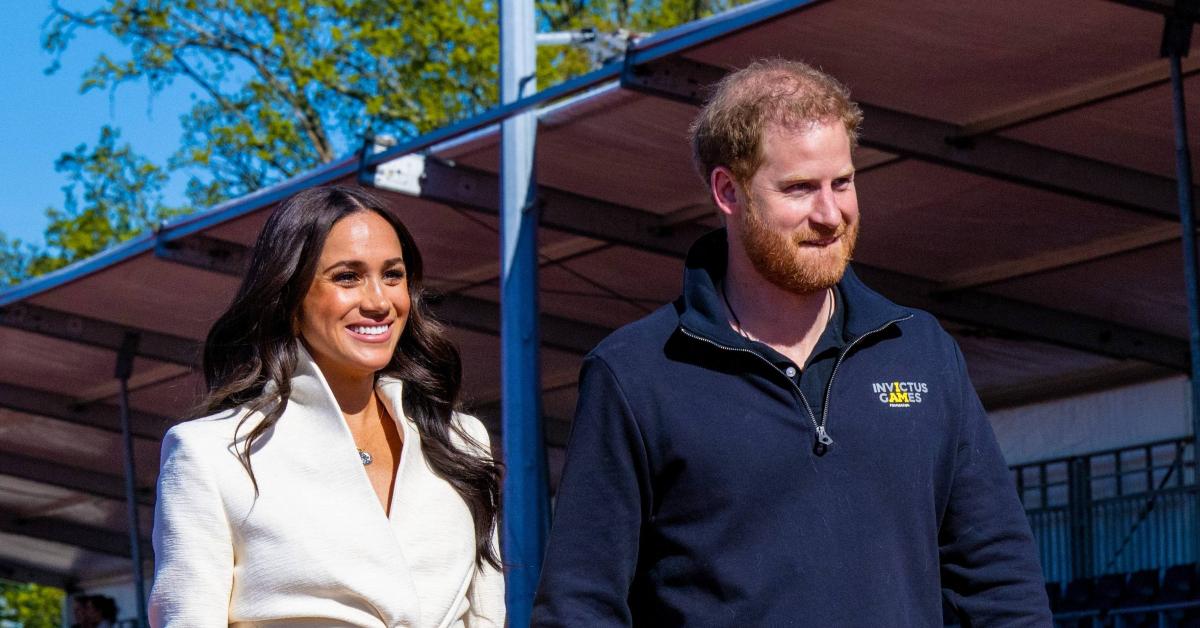 Prince Harry and Meghan Markle are making their way back to the U.K. this week — a sign that the two are making amends with the royal family for good.
However, Howard Hodgson believes that the former actress, 40, isn't too keen on hanging out with Harry's brood again.
Article continues below advertisement
"I don't think Meghan wants it to be repaired, because if it was repaired, that might get Harry wanting to come back and play his role," he claimed to The Sun. "In a way, Prince Charles doesn't want any focus going in that direction, he wants a straight-line focus on him, William, George."
Meanwhile, Richard Fitzwilliams believes Queen Elizabeth may try to get them back to England.
Article continues below advertisement
"There's this rift with the Sussexes and it's been really damaging," he stated. "My own feeling is the Queen will go out of her way to be as generous a host as she possibly can. Nobody wants a repeat of what happened at the rather extraordinary Commonwealth Day, with the Cambridges and Sussexes actually looking hostile to each other. Anything like that is not going to happen now ... I wouldn't be surprised if there are special gestures to make them feel welcome."
As The Royal Observer reported, it seems like the dad-of-one and Prince William are in a good place.
"The brothers needed time for everything to settle down," a source said. "The family, including William, had been disappointed in the way Harry and Meghan chose to leave the royal family. William sees that Meghan is a good mother and loyal wife, and he is genuinely pleased for his brother. It seems that the two of them have healed the rift and are very much back on their old buddy terms. Meghan's distance from Kate has also helped heal the friction [between] the two men."