Meghan Markle & Prince Harry Slammed For Joining Ethic As Investors: 'They Know Zero' About Finance, Expert Says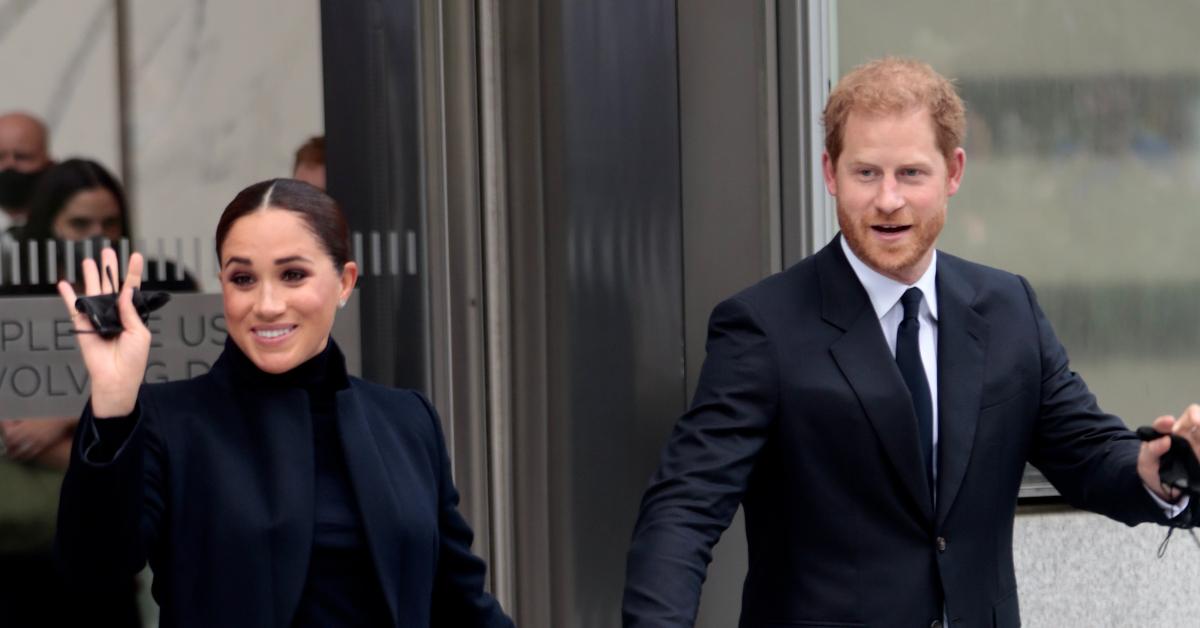 Meghan Markle and Prince Harry are once again being called out for their latest venture. Earlier this week, the duo announced they would be joining tech-driven asset manager Ethic as "impact partners" and investors — but expert Angela Levin thinks the move is ridiculous.
Article continues below advertisement
"They want to come back [to the U.K.] every now and again and either film what they're doing or have grievances to talk about when they come back home, but it will keep them up as royals," she said. "The longer they're away and don't come to the U.K., interest in them will diminish because they haven't got up-to-date understanding of what's going on."
She added, "They're quite clever with that — they want to keep one finger on the royal family in the U.K. just so they can be attached to companies they know nothing about and can't give them anything. They're not financiers, they know zero, but their names will help them do it and earn pots of money."
Article continues below advertisement
The pair also took to their Archewell website to announce the big news.
Article continues below advertisement
"When we invest in each other we change the world…" the post began. "Be it through the investment of time (as with mentoring), investment in community (as with volunteering), or the investment of funds (for those who have the means to), our choices — of how and where we put our energy — define us as a global community. We believe it's time for more people to have a seat at the table when decisions are made that impact everyone. We want to rethink the nature of investing to help solve the global issues we all face. Our impact partnership with Ethic is one of the ways we put our values in action."
The two recently came to NYC to attend Global Citizen Live, but before the big concert, they met with public figures and visited the 9/11 museum. While the trip seemed innocent, expert Duncan Larcombe believes they had a hidden agenda.
Article continues below advertisement
"Their stepping-out last week will no doubt be the first of many similar appearances and visits. Harry and Meghan are setting a precedent for their new line of work, and what they have decided they will be," he told Closer magazine. "They essentially did a royal visit, like they used to in the U.K. – just on their own terms and in their own way. So it seems they have quit life in the U.K. to do exactly what they did here over in the States. Their visit to the memorial last week makes them the first two 'royals' – if they can still be considered that – to pay their respects at the 20th anniversary of 9/11."