After Meghan Markle & Prince Harry's Book Deals & Spotify Contracts Are Done, 'Their Currency' Could Run Out, Expert Claims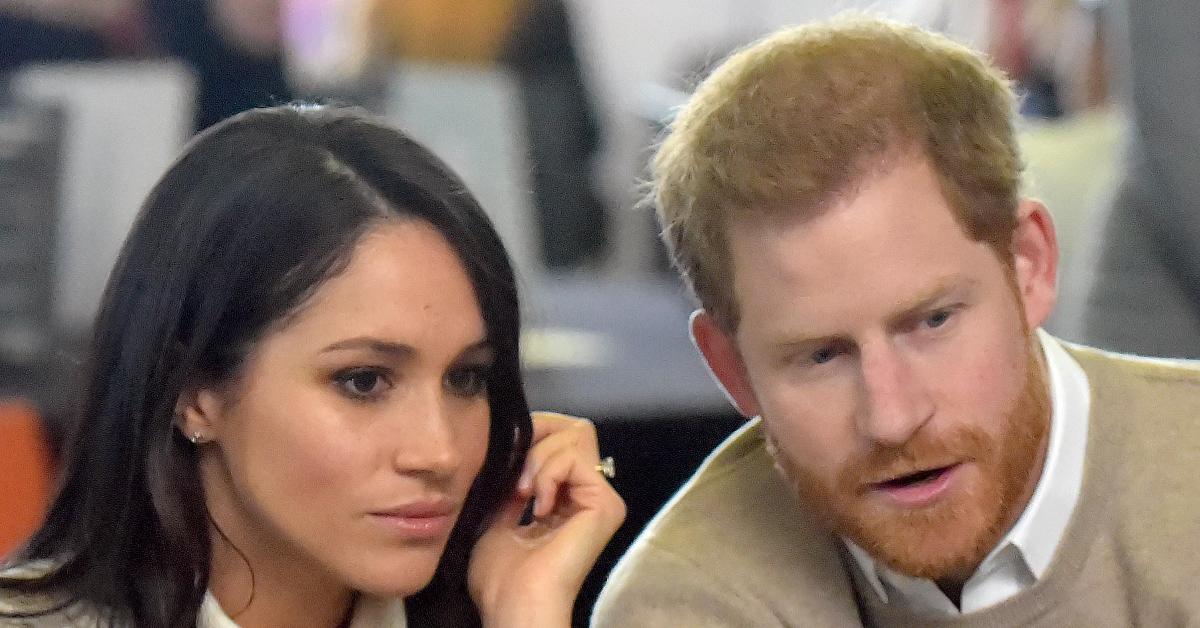 Meghan Markle and Prince Harry have been upfront about their financial situation ever since they left the royal family in 2020. Since then, the two secured deals with Spotify and Netflix, and the dad-of-two has a memoir in the works, but they may run out of money sooner than later.
Article continues below advertisement
"I think the biggest threat to Harry and Meghan, once these book deals are done and the podcasts are done and Spotify, then what is their currency?" royal expert Katie Nicholl said while appearing on True Royalty TV's The Royal Beat.
While speaking to Oprah Winfrey in March, Harry revealed his family "literally cut me off financially" after they stepped down in 2020.
Article continues below advertisement
"And I had to afford security for us. [I was cut off] in the first quarter of 2020. But I've got what my mom left me and without that, we would not have been able to do this," he said.
Article continues below advertisement
In order to support his family, Harry realized that working with big companies was a good solution.
"At the time during COVID, the suggestion by a friend was 'what about streamers?' and we hadn't thought about it," he recalled of how the collaboration came about. "There were all sorts of different options and from my perspective, I just needed enough money to pay for security to keep my family safe."
Article continues below advertisement
"Life is about storytelling," Meghan said of their endeavors. "For us to be able to have storytelling through a truthful lens that is hopefully uplifting is going to be great, knowing how many people that can land with and be able to give a voice to a lot of people that are underrepresented and aren't really heard."
Article continues below advertisement
Now, the royal family is bracing for what Harry will release in his upcoming memoir, which will drop in 2022. However, Nicholl believes that it won't cause many issues within the brood.
"This book will make the royal family very nervous, as will many events of the future," she said. "But it will come good for them because the royal family will always be the royal family. So, I suppose there is a level of comfort in that, when you see how history has played out until now."