Exclusive: Princess Diana's Former Vocal Coach Believes Meghan Markle & Prince Harry Should Have Participated In Oprah Interview, Says 'The Institution Needs To Change'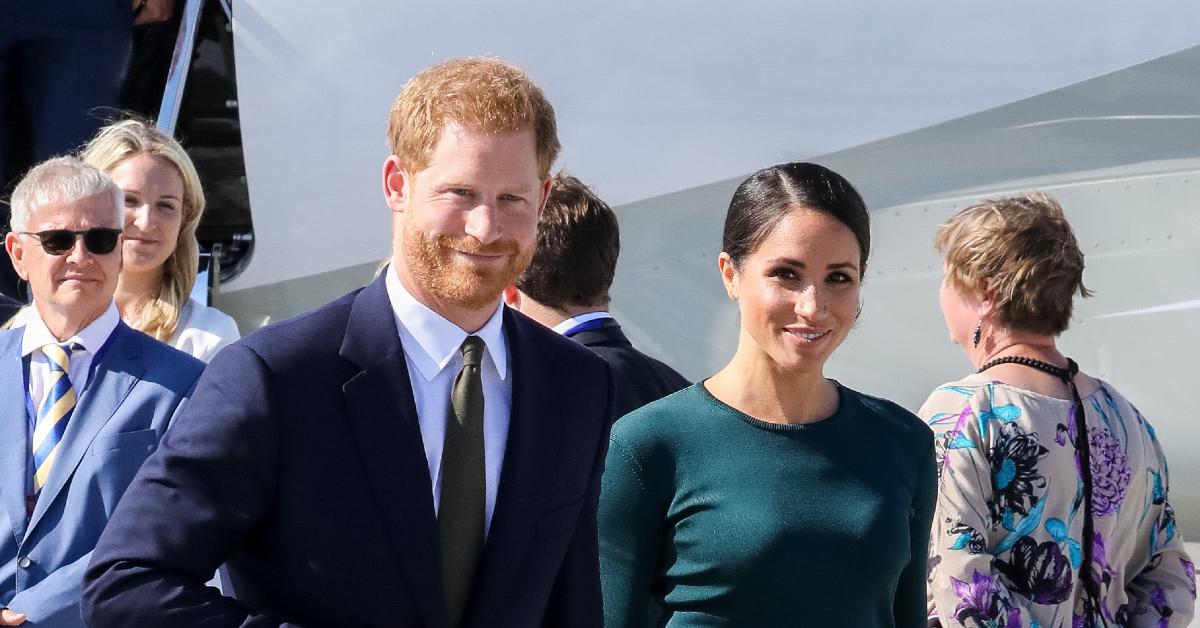 Even though some people were appalled at Prince Harry and Meghan Markle's Oprah Winfrey interview in March, Princess Diana's former vocal coach Stewart Pearce believes it was important for the couple to tell their side of the story.
Article continues below advertisement
"There is a wonderful Japanese proverb that says when the women's voices are roused, the mountains move. The mountains, of course, are the core elements of establishment, and the establishment is essentially patriarchal. As we are seeing, it's not serving us in the way that it used to," Pearce — who wrote Diana: The Voice of Change, which was released on June 15 — exclusively tells The Royal Observer. "So, things need to change."
"I believe fundamentally what they did was absolutely wonderful," he continues. "Because the institution needs to change — it needs to move away from the refrigerated aspect of it being where it stays in a form of mystique, which is no longer necessary. Of course, there is always going to be magic surrounding the nature of what the royal family is all about. We see magic in the other European monarchies, but they are also immensely accessible to the people because they demystify the whole process of the fact that they are human beings. And Diana said the same thing, didn't she? I think her statement was, 'I am not suggesting the royal family should toodle around on bicycles, but there needs to be much more transparency so we can feel the honesty of the situation being communicated to us all otherwise how can we expect anybody else in our society to develop the same transparency.'"
Article continues below advertisement
The book author believes that Meghan and Harry's interview "has gone down into the annals of history," adding that this "was a historic moment" for the royal family.
Article continues below advertisement
During the interview, Meghan and Harry claimed that when they asked for help, the institution turned them down, in addition to claiming that someone in the family was "concerned" over Archie's skin color.
Stewart noted that the couple's chat with Winfrey was very similar to Diana's interview with Martin Bashir, which took place in 1995.
Article continues below advertisement
"I feel it's an illustration of how extreme the emotional temperament of the situation was. And of course, we know that ourselves, but if for two years, you are trying to gain attention about a major problem that you're experiencing and everybody is ignoring you, well then, effectively you disintegrate the individual and neither Diana or Meghan were prepared for disintegration," he says.
Check out Diana The Voice of Change on Amazon and in bookstores on June 15.