Oprah Winfrey Declares She Doesn't 'Need To Be' Lilibet Diana's Godmother, Says She's 'A Neighbor & Friend'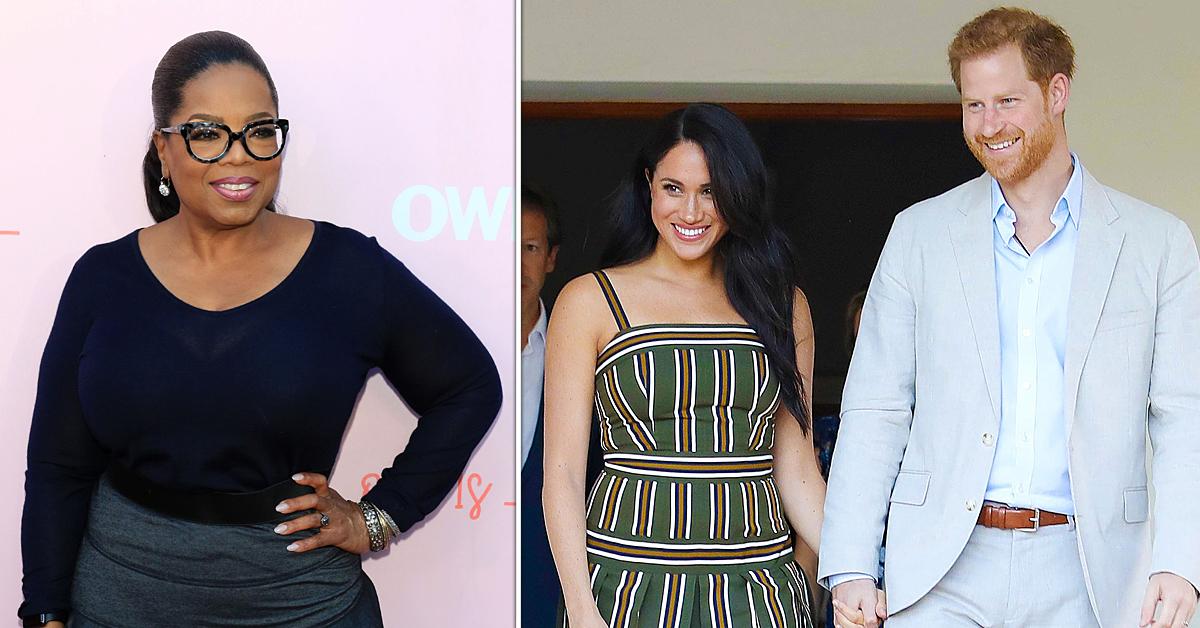 She's out! Oprah Winfrey will not be Meghan Markle and Prince Harry's daughter's godmother after all.
Article continues below advertisement
When asked about the rumors, she told Entertainment Tonight: "I don't need to be a godmother, I'm a godmother by default."
"I'm a neighbor, I'm a friend and all that, you probably need someone younger to be the godmother!" she revealed, adding that she "loved" Lilibet Diana's moniker and would "send them something really special for Father's Day."
Article continues below advertisement
Winfrey — who interviewed the couple in March — might have been a poor choice, Finding Freedom co-author Omid Scobie noted.
"If one of those godparents is Oprah — and I'm not saying that she is — then you can understand why perhaps they want to keep that to themselves," he said. "Because even Oprah sitting down to interview them was controversial enough in itself."
Article continues below advertisement
After Lilibet was born on June 4, one source claimed Oprah "would be the perfect godmother for her daughter."
"She wants her girl to be surrounded by strong female role models, and Oprah certainly fits the bill," the insider said. "She's been a real support to both her and Harry since they moved to California, and Meghan knows she can rely on her, no matter what."
Serena Williams and Katharine McPhee were also apparently in the running since they "have also shown their support" for the pair.
Article continues below advertisement
"Meghan feels so blessed to have all these strong women in her life and gets teary when she thinks about how lucky her daughter is," an insider said.
Article continues below advertisement
The TV journalist previously stuck up for the former actress after the U.K. press continued to bash her.
"I think she's being portrayed unfairly," Winfrey said in 2019. "I feel that if people really knew her, they would know that she is not only everything you perceive her as being – graceful and dynamic in holding that position – but that she just has a wonderful warm, giving, funny heart. I see all the crazy press around her, and I think it's really unfair."