Meghan Markle & Prince Harry Are 'Pushing' For A Christening Ceremony At Windsor Castle, Which Shows Their 'Entitlement,' Expert Claims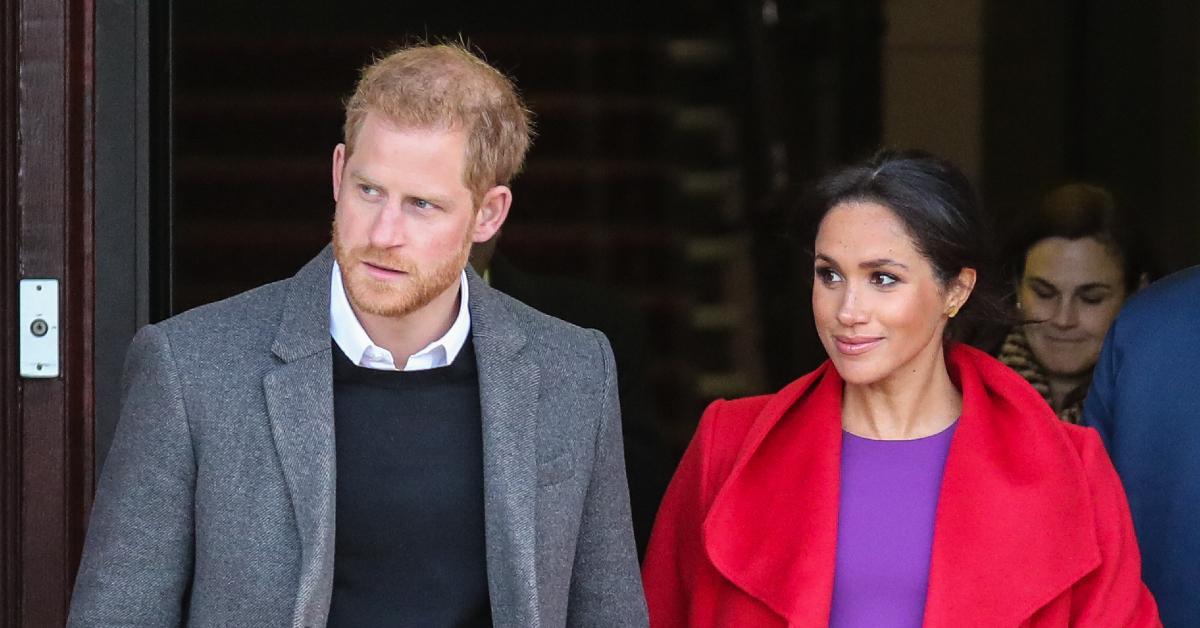 It's been reported that Prince Harry and Meghan Markle want to hold their daughter Lilibet's christening ceremony at Windsor Castle, which is rubbing many people the wrong way since the two have not talked fondly about the royal family in the past year.
Article continues below advertisement
"Now there is talk — as she is already older than her brother Archie was when he was christened – that they are pushing for a ceremony in the private chapel at Windsor Castle," royal expert Robert Jobson wrote for The Mirror. "To some, the Duke and Duchess of Sussex's sense of entitlement might seem breathtaking. They seem to be blissfully unaware of the mayhem their behavior has caused the Queen, the monarchy and the Royal Family."
He added, "After all, their relationship with the family since they stepped down as working royals, and their willingness to blurt out damaging claims on TV, has left its deep scars."
Article continues below advertisement
The 95-year-old monarch has always had a soft spot for Prince Harry, 36, but now it seems like she might be ready to put her foot down after all of the harsh things he has said about his brood.
Article continues below advertisement
Apparently, the matriarch is even taking action before the dad-of-two releases his memoir, which is due next year.
"The Queen lawyering up is totally unprecedented — it's her way of saying, 'Enough is enough now,'" Princess Diana's former butler Paul Burrell explained to Closer magazine. "The Queen is is a warm, fair, loyal, forgiving, compassionate woman — but if you cross her more than once, or tell her lies, you lose her respect. And it seems like things have gone too far — Harry and Meghan show no signs of stopping the missiles."
Article continues below advertisement
"Back in the day, the 'never complain, never explain' rule could work, and it added to the mystery and privacy of the royals. Nowadays, with how quickly news travels and social media, it simply can't work, especially given Harry and Meghan's allegations," Burrell added.