Homecoming! Prince Harry & Meghan Markle Plan To Reunite With The Queen For The First Time Since Royal Fallout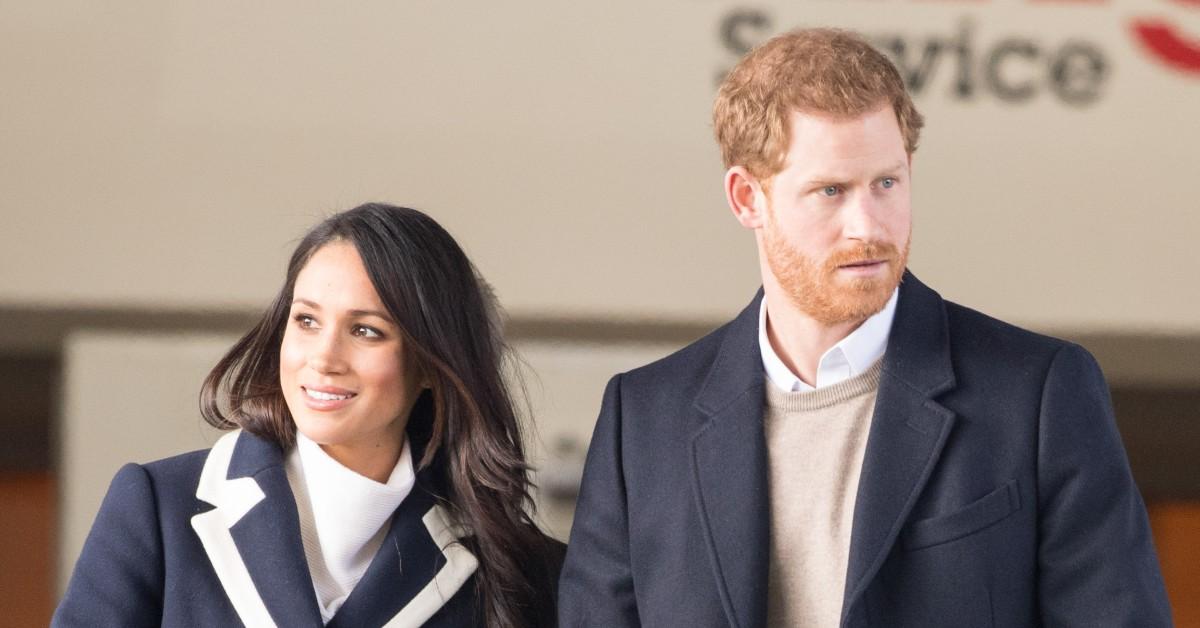 One year after they stepped down as senior royals and said bon voyage to the royal family, Prince Harry and Meghan Markle will reportedly reunite with the family for the first time since they renounced the crown.
Harry and Meghan will attend Queen Elizabeth II's "Trooping of the Colour" parade in honor of her 95th birthday on June 12 in London.
Article continues below advertisement
Last year, the annual parade was more scaled-down than usual due to the coronavirus pandemic. The Queen held the parade in Windsor Castle without her family, but this year, it will be the first national celebration in the U.K. since the pandemic began.
"The current plan is for the Queen's birthday parade to go ahead in London as normal, with the acceptance that it may need to be adapted or scaled back depending on what guidelines are in force at the time," a royal aide revealed. "But the aspiration and the ultimate desire is to make it happen."
Article continues below advertisement
Harry and Meghan's last public appearance with the royal family was in March 2020 at the Westminster Abbey Commonwealth service after they had negotiated their "Megxit" deal. Since then, the couple has moved to Montecito, Calif., with their 1-year-old son, Archie.
This comes after reports that Harry and Prince William have been working on repairing their relationship. The brothers' relationship suffered, as Harry tried to detangle himself from the family, but apparently they began to speak again regularly last month via phone calls and video calls.
Article continues below advertisement
Meanwhile, royal expert Katie Nichol said that Harry and the Queen's relationship has not been strained by the move.
"The Queen has kept in close contact with Harry and Meghan for the past year," she said. "She's in touch with them, she knows what's going on in their lives, they discuss their plans with her. Harry has always seen his grandmother as a mentor and while he might be in L.A., that hasn't changed."
Article continues below advertisement
However, a trip across the pond does not necessarily mean that Harry and Meghan want to become senior royals again.
OK! previously reported that the couple wants to extend their "Mexit" deal by 12 months, which is set to expire in March.
"Things seem to have calmed down," royal biographer Andrew Morton said. "Harry has been in contact with the Queen more often than you would think. But certain things you need to be there in person to sort. They will need a few weeks. That could be done after April, depending on Covid."
An aide spoke to The Sunday Times about Meghan and Harry reuniting with the Queen.