Meghan Markle & Prince Harry Have A Date Night At The 2022 Ripple Of Hope Award Gala In NYC — Pics!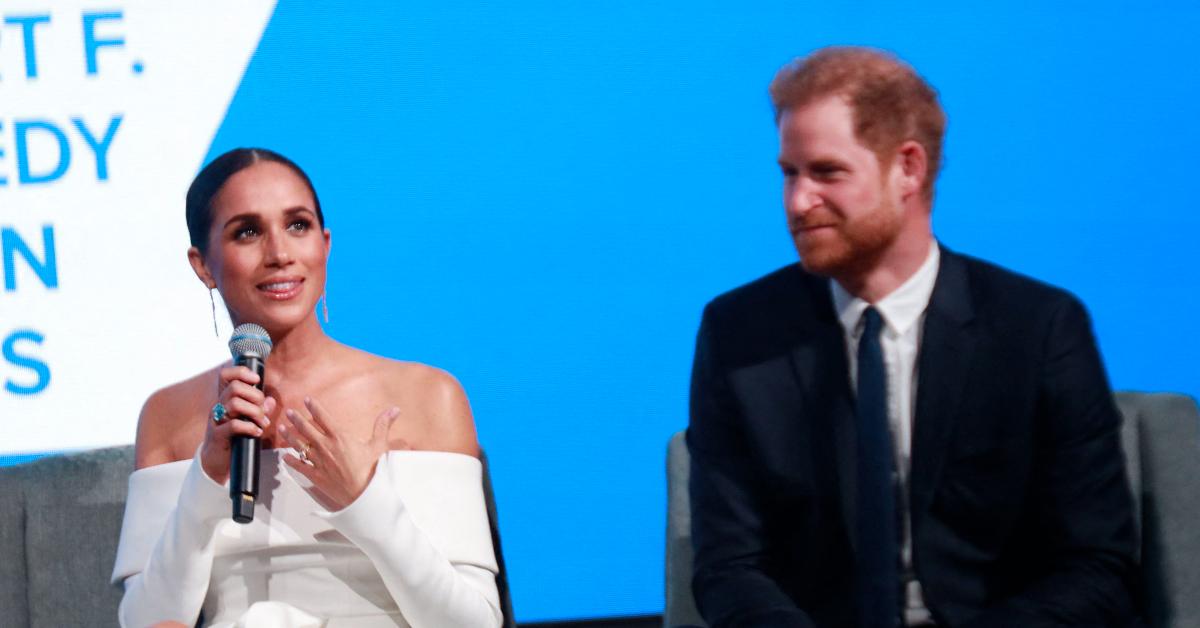 Meghan Markle and Prince Harry were honored at the 2022 Ripple of Hope Award Gala in New York City on Tuesday, December 6, where they looked more in love than ever.
In the photos, the actress, 41, sported a white dress, while her man displayed a dark suit.
Article continues below advertisement
The two, who are based in California, were able to be without their kids, Archie and Lilibet, for once.
"I actually thought we were just going on a date night, so I find it quite weird that we're sharing the room with 1,500 people," the red-headed prince, 38, joked while on stage with Kerry Kennedy.
He continued, "We don't get out much 'cause our kids are so small and young, so this is completely unexpected. It's nice to share date night with all of you — thank you for coming!"
Article continues below advertisement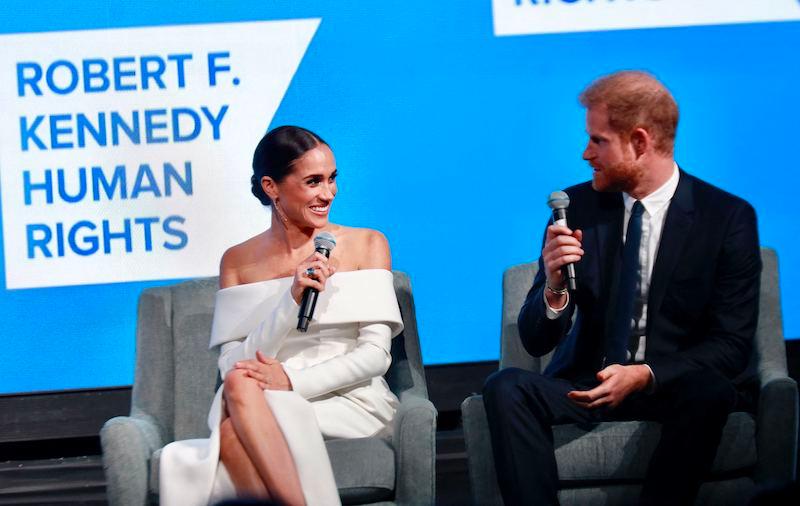 The couple received a trophy for speaking up against racism. "The enduring dream of RFK of a just and peaceful world is so much more than a simple hope. It's a direct ask, a specific challenge, a call to action, a test of individual courage and collective spirit," the mom-of-two told the audience. "And his appeal to humanity is as relevant today as it was in 1966 when he stood before the University of Cape Town, a place we've visited and hold close to our hearts. And he delivered a vision for the common good of society."
Article continues below advertisement
For his part, Harry said, "Each time a man stands up for an ideal or acts to improve the lot of others or strikes out against injustice, he sends forth a tiny ripple of hope. And as we all face a complete and challenging time in the world, we choose the path of optimism of care for each other and our communities."
"We understand this honor, not about the culmination of a life's work, but instead and in many ways for us, a beginning," he concluded.
The duo are gearing up for a big week, as their Netflix docuseries, Harry & Meghan, will premiere on Thursday, December 8, but the royal family is apparently nervous for what's to come.
Article continues below advertisement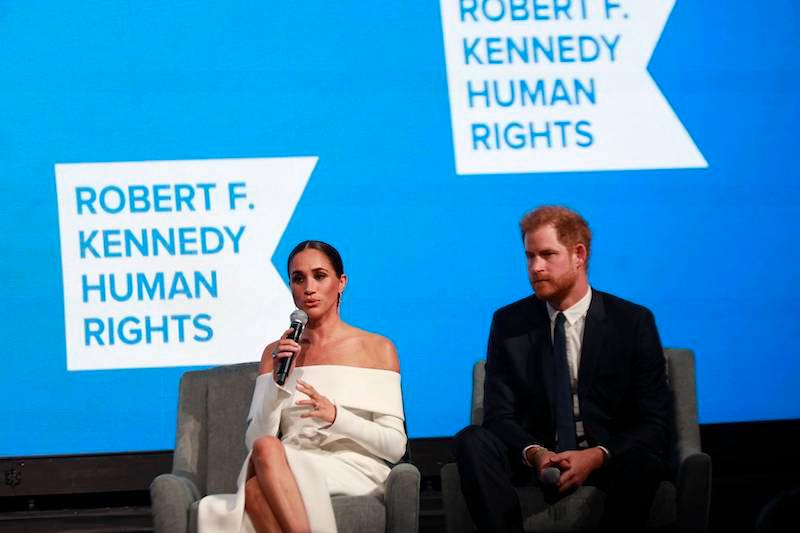 "I mean, he tries to hide it, but it doesn't work," royal author Christopher Andersen noted of Prince William's anger toward the series. "I'm sure he is very, very angry at his brother and cannot understand what he's doing."
"Charles has a huge temper, has been unleashed many times behind the scenes," he told Us Weekly. "And I'm sure he's on the verge of having a meltdown."
Article continues below advertisement