Meghan Markle Was Called 'Me-Gain' & 'Duchess Of Difficult' By Staffers, Book Claims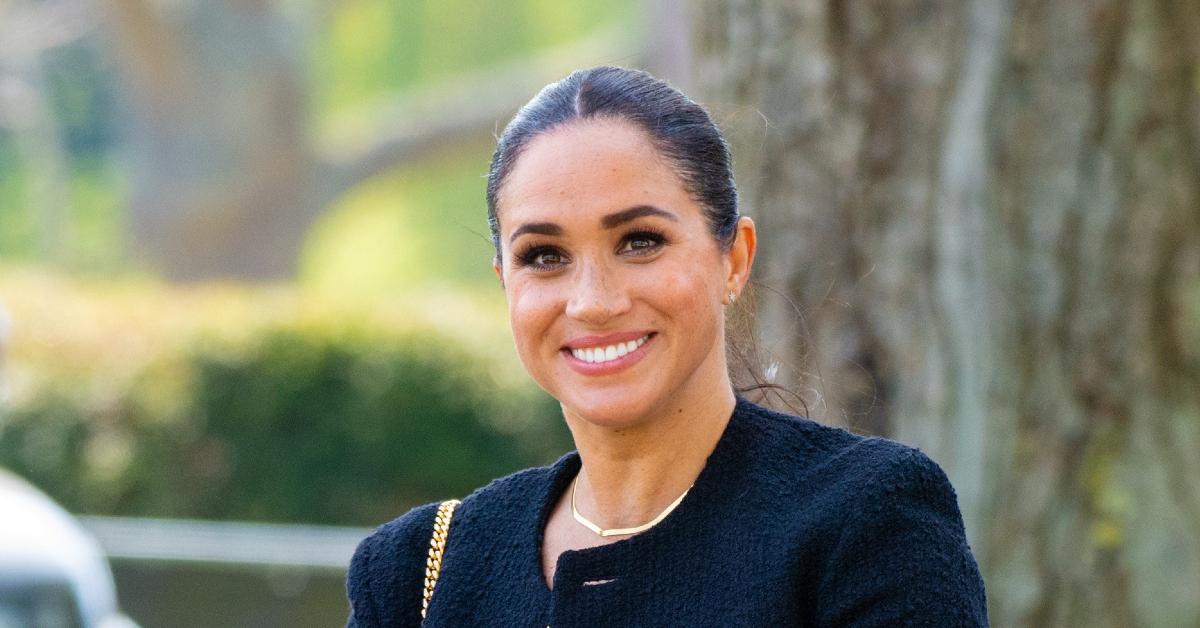 When Meghan Markle still lived in the U.K., the staffers were less than thrilled with her, which is why they gave the former actress, 40, demeaning nicknames.
"This cut no ice with the staff who, according to reliable reports, began using rather unflattering nicknames for her within weeks of her arrival: 'Me-Gain', the 'Duchess of Difficult' and even 'Di 2' or 'Di Lite,'" a new book Kensington Palace: An Intimate Memoir from Queen Mary to Meghan Markle, written by Tom Quinn, claims.
Article continues below advertisement
Though it's been reported Meghan and Kate Middleton didn't see eye to eye, Quinn noted that the latter went out of her way to make Meghan feel welcome.
"When Meghan first moved into Harry's cottage in the Kensington Palace grounds, Kate had been welcoming and both couples had got on well," he said. "She is nice to her staff and she was very warm towards Meghan when she arrived," he wrote.
"But tensions were bound to arise because Meghan inevitably had to accept that, although she is a duchess, she is not married to the next king," Quinn continued. "I think she has found that difficult to deal with."
Article continues below advertisement
Article continues below advertisement
But Meghan defended herself. "Let's just call this what it is — a calculated smear campaign based on misleading and harmful misinformation," a statement read. "We are disappointed to see this defamatory portrayal of The Duchess of Sussex given credibility by a media outlet."
"It's no coincidence that distorted several-year-old accusations aimed at undermining The Duchess are being briefed to the British media shortly before she and The Duke are due to speak openly and honestly about their experience of recent years," the note continued.