Meghan Markle Knew Thomas Markle's Letter 'Could Be Leaked,' Former Aide Jason Knauf Claims In Court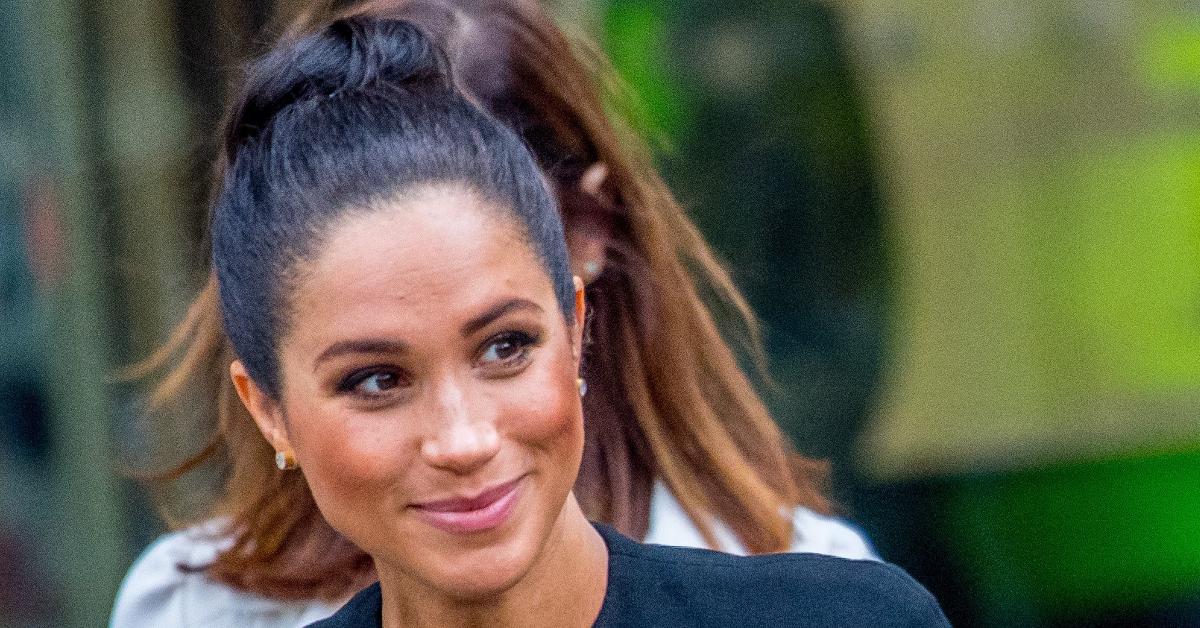 Was she in on it all along? In 2018, Meghan Markle wrote a note to her father, Thomas Markle, before her wedding to Prince Harry, and now Jason Knauf, a former aide, claims the Duchess had a plan all along.
Article continues below advertisement
"When the Duchess was considering how to handle Mr. Markle's increasing public interventions — both for concerns about his welfare and also to protect her reputation — she explored options for written communication that might convince him to stop giving interviews, but that could also set the record straight if he gave them to the media," Knauf claimed. "The Duchess said she was writing the letter in part to allow the Duke to demonstrate to his family that some action was being taken by the couple to stop Mr. Markle from continuing to engage with the media. She added that '...while unlikely perhaps it will also give my father a moment to pause.'"
He continued, "She asked me to review the text of the letter, saying 'obviously everything I have drafted is with the understanding that it could be leaked so I have been meticulous in my word choice but please do let me know if anything stands out for you as a liability.' On the specific issue of the letter, the Duchess indicated in messages to me that she recognized that it was possible that Mr. Markle would make the letter public. She wanted to write a letter rather than an email or text message — other options she had considered and discussed with senior Royal Household staff — as a letter could not be forwarded or cut and pasted to only share one small portion."
Article continues below advertisement
According to Knauf, Meghan, 40, "had given careful thought to how to prevent the letter being leaked in part or in a misleading way. In the event that it was leaked she wanted the full narrative as set out in the letter to be understood and shared. She said she had 'toiled over every detail which could be manipulated.'"
Article continues below advertisement
In texts read in court, the Duchess allegedly told Knauf: "Honestly Jason, I feel fantastic. Cathartic and real and honest and factual. If he [Thomas Markle] leaks it that's on his conscience, but at least the world will know the truth. Words I could never voice publicly."
Article continues below advertisement
"She also asked a specific question regarding addressing Mr. Markle as 'daddy' in the letter, saying 'given I've only ever called him daddy it may make sense to open as such (despite him being less than paternal), and in the unfortunate event that it leaked it would pull at the heartstrings,'" he claimed.
The former actress said she was "eager to please" the royal family since she had only married Harry in May 2018.
Article continues below advertisement
Earlier this year, the TV star won her case after she sued Associated Newspapers Limited (ANL), which owns the Daily Mail, MailOnline and more.
Now, the publisher of the Mail on Sunday is now appealing that decision. Lawyers are now arguing that the letter was written by Meghan and former aide Knauf. If this proves to be true, the letter would belong to the Crown, and Meghan wouldn't own the copyright. But if the Duchess wins, then the case will be closed.
"The claimant had a reasonable expectation that the contents of the Letter would remain private. The Mail Articles interfered with that reasonable expectation," Judge Warby said, adding that Meghan's letter to her father was "manifestly excessive and hence unlawful."