Meghan Markle 'Doesn't Really Have A Brand,' Author Declares: 'Nothing Is Really Going Anywhere' For Her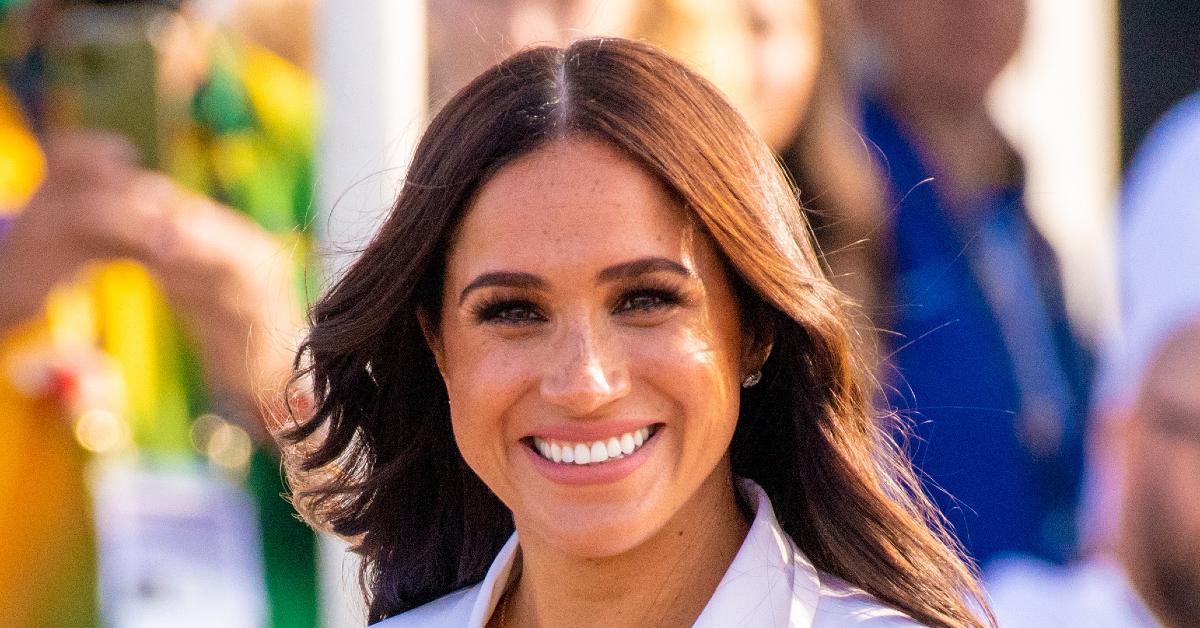 Author Tina Brown believes Meghan Markle is all over the place.
Article continues below advertisement
"Meghan doesn't really have a brand ... she is sort of grasping somewhat at, you know, whatever is the kind of Twitter caring of the moment," she said. "It's, you know, vaccinations, it's Ukraine, it's women's rights, it's hey, my 40th birthday, let's have a mentoring scheme. Nothing is really going anywhere for Meghan."
"Harry is in a much better spot because he brilliantly started this Invictus Games and that's what his brand should be," she continued.
Article continues below advertisement
Though the two stepped away from the royal family in 2020, Brown believes the California-based couple will come back to the U.K. again.
"I think that Harry is going to want to come back when the Queen dies to serve his country," she stated. "And I think they will find a way to reel him in. And it's possible that Meghan — maybe they will have a commuter arrangement. I don't know. I don't see Meghan ever wanting to go back. She disliked England."
Article continues below advertisement
In fact, Tom Bower believes the former Hollywood star, 40, will stay far away from Harry's hometown.
"At the moment, Meghan's ultimate destination is unclear, but she certainly has the backing to make a bid to star as an American politician," he told The Sun. "In parallel, Britain is a lost cause for the Sussexes. In truth, I suspect Meghan no longer cares whether she is welcome in London. She has no intention of returning."
"After staging a Hollywood-style wedding at Windsor, she spent the next year moaning about her treatment by the British media and the royal family," he continued. "Her hypocrisy began to undermine her popularity. Although her reputation in Britain has dropped, Meghan is still admired in America. The Sussexes' three-day visit to New York last September was a remarkable success. Climaxing as the lead speakers to a 60,000-strong audience in Central Park, the Sussexes' encounters with the city's power brokers were impressive. They clearly enjoyed solid support among Democrats, minorities and the young."