Meghan Markle 'Does Not Cope Well With What She Perceives As Rejection,' L.A. Screenwriter Claims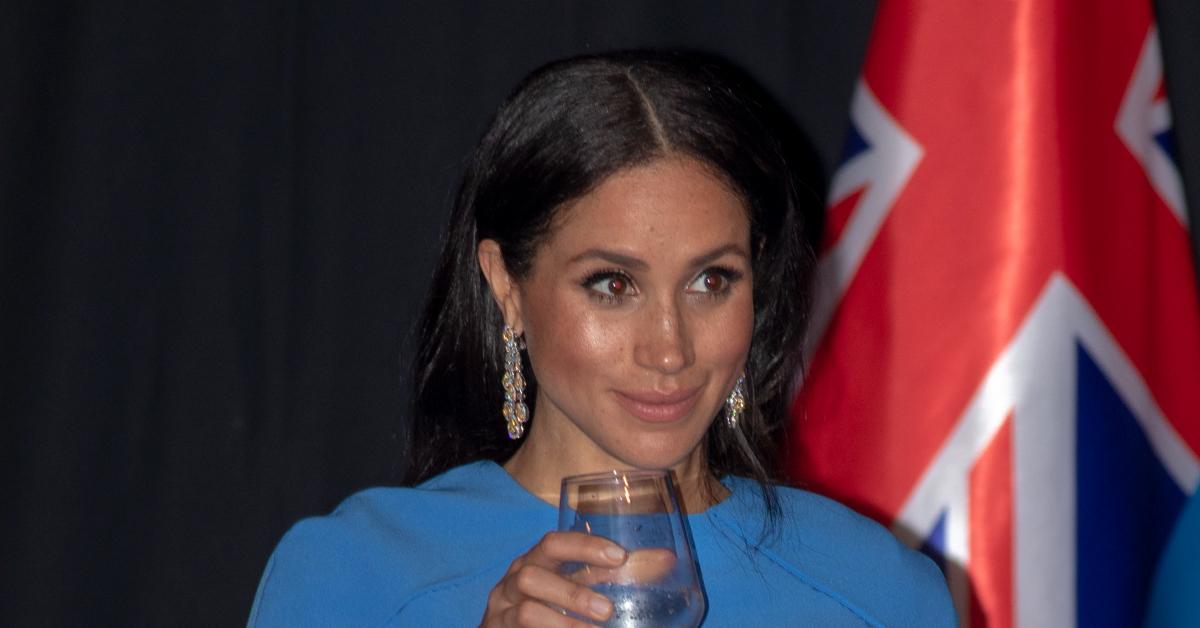 Is the truth coming out? If Meghan Markle doesn't get her way, then she is not pleased, a L.A. screenwriter — who royal biographer Robert Lacey says was close with the former actress, 39, during her first marriage — has claimed.
Article continues below advertisement
"Meghan does not cope well with what she perceives as rejection," the insider said. "She's nice and smiley as can be until you step in her way or don't give her what she hopes for. Then she can be remorseless – heaven help you!"
The claims come after Meghan was accused of not spending enough time at a Fiji market when she visited in October 2018.
Article continues below advertisement
At the time, Meghan left the site since the crowd was getting too out of control. However, Lacey claims Meghan rushed out of there because UN Women were hosting an event at the time.
Article continues below advertisement
In 2015, Meghan spoke about gender equality for UN Women in New York, but it didn't seem like things took off from there.
"[Meghan] had rubbed shoulders with the likes of Hillary Clinton ... and might have hoped to join UN Women's distinguished roster of goodwill ambassadors that included celebrities such as Nicole Kidman and Emma Watson ... but in those pre-Harry days UN Women only assigned the cable actress the lesser role of advocate," Lacey wrote in his book, Battle of Brothers.
Article continues below advertisement
According to a source, Meghan would only visit the market if there was no signage for UN Women, but apparently but brunette beauty "snapped" when she saw posts and T-shirts about the UN.
Article continues below advertisement
According to an onlooker, Meghan — who was pregnant at the time — seemed out of sorts. "She stopped to speak to a pineapple seller on one of the stalls and had a very blank and disengaged look on her face, which is very unlike her," they said. "It was very hot and humid in there so perhaps it wasn't the best environment for a pregnant woman. After speaking for about a minute she broke off and spoke to the same aide again before she was whisked out of the market very soon after."
However, Meghan's lawyer denied the claims and said she met with leaders from UN women during her visit.