Meghan Markle's Brother Thomas Markle Jr. Says Their Dad Wants All Of Them To 'Get Together & Forget About The Past'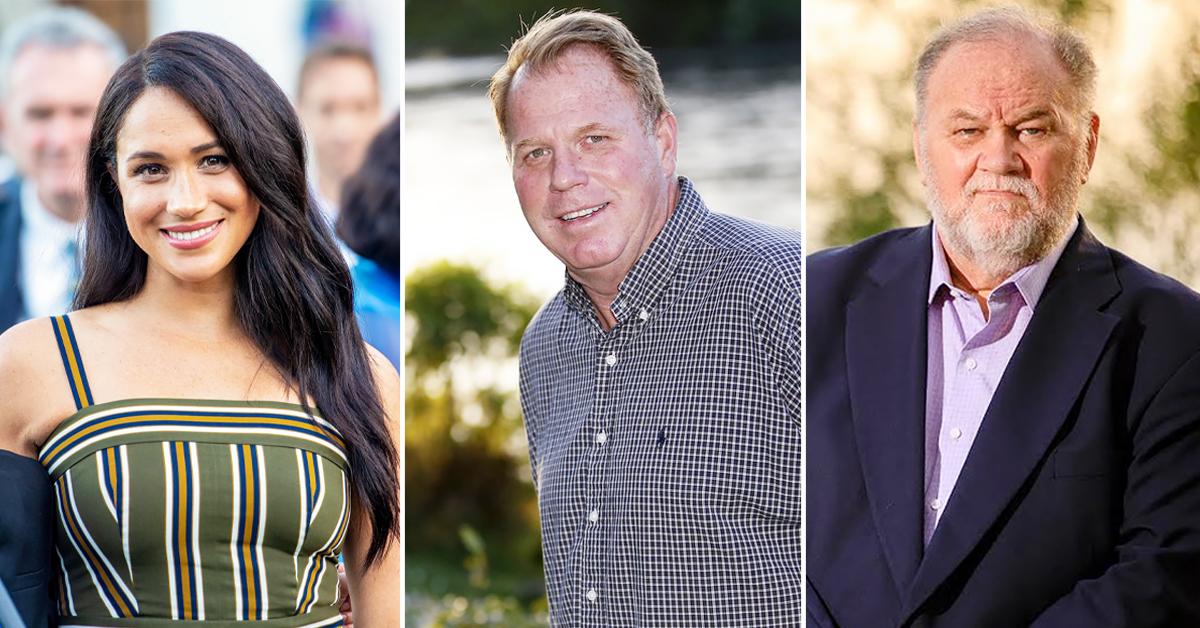 Article continues below advertisement
At one point, the host asked him if the former lighting director is "the rock of the family," to which Thomas Jr. replied, "Yes. I've gotten so much closer to my dad over the past three years than the majority of my life, so yeah, big daddy!"
The reality star was then surprised with a video message from his father.
Article continues below advertisement
Thomas was touched by the gesture and wiped tears away from his eyes, declaring, "My dad means so much to me."
He then explained that his father has been desperately trying to reunite with Meghan, who shunned him after he lied about working with the paparazzi ahead of her 2018 wedding.
"The one thing he wants is that bond back with Meghan. He wants to see his grandson Archie, granddaughter Lili, just to reset, and for everybody to get together and forget about the past," the TV star shared. "We're all family and I would love to see that happen."
Article continues below advertisement
He also sent a message to Queen Elizabeth.
"I'd like to take this opportunity to ask Her Majesty The Queen, the British family, the royal family to allow Lili to receive her baptism and first christening at the Queen's church," he said. "You shouldn't be punishing her for Meghan and Harry's bad behavior."
"Archie and Lili are small children. They're not politics. They're not pawns. They're not part of the game," he continued. "And they're also royal and entitled to the same rights as any other royal. I am hoping Her Majesty The Queen and the royals and the people of England will stop and think about this. Archie and Lili are just sweet little kids."