King Charles Would Never Strip Prince Harry & Meghan Markle Of Their Titles, Insider Claims: 'Too Petty'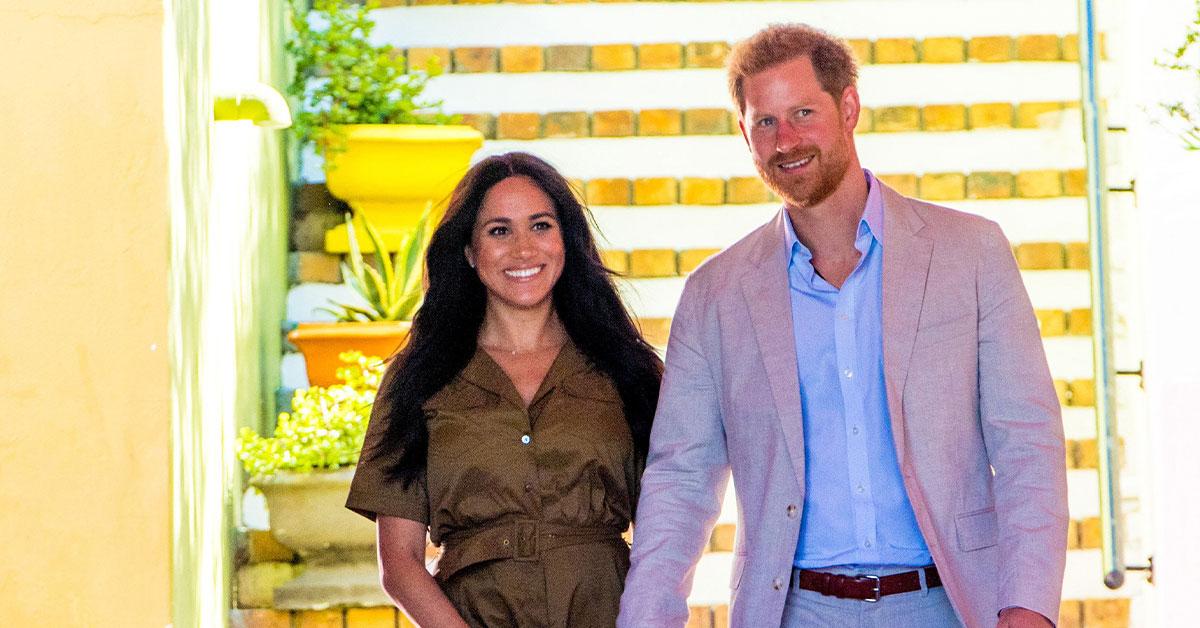 After much back and forth about Prince Harry and Meghan Markle's titles, it seems like King Charles is taking the high road. Though some people believe the two shouldn't be able to use them anymore since they're not part of the royal family.
"Stripping their title is not something the king would likely ever consider … mostly because it would be too petty and punitive," an insider told Page Six.
"It would only lead to the Sussexes claiming that it was a retaliatory action and proof they were never wanted in the royal family," the source continued.
Article continues below advertisement
As The Royal Observer previously reported, Piers Morgan would love for the couple to be punished for always speaking poorly about Harry's brood.
Article continues below advertisement
"You're King Charles, what on earth do you [do] given that one of these two people trying to ruin everything you represent is your own son?" Morgan, 57 asked Paul Burrell, who worked for the royal family or 21 years, on his show.
"You take away the titles, I agree with you, you do," the 64-year-old replied. "They don't want to be members of the royal family, so why should they trade on royal titles?"
Other celebrities have weighed in on the series, and it seems like they're not interested in Meghan and Harry's life anymore.
"What a boring, uninspiring, interminable waste of time," Megyn Kelly fumed. "Believe it or not, this couple is still complaining despite having two beautiful, perfectly healthy children … and nearly $200 million in the bank thanks to their insatiable desire to 'finally tell their story.'"
Article continues below advertisement
"Good gracious is this man insecure," Kelly said of Harry, adding that "he clearly hasn't worked out the trauma of his mother's premature death."
Meanwhile, Howard Stern had his own thoughts about the controversial couple.
"They come off like such whiny b**ches," the 68-year-old said on Monday, December 12, on his Sirius XM show. "I gotta tell you man, I just don't get it."
"But Jesus Christ, when those two [Harry and Markle] start whining about 'wha wha wha and they don't like me,' and she [Markle] wants to be beloved in this country," he stated. "It's just weird to see two people who keep screaming, 'We wanted our privacy, we wanted the press to leave us alone,' and then what is their special that they put out on Netflix? Showing you them and their kids and their life."