Kate Middleton Steps Out To Visit Nower Hill High School, Where She Joined A Science Lesson! See Photos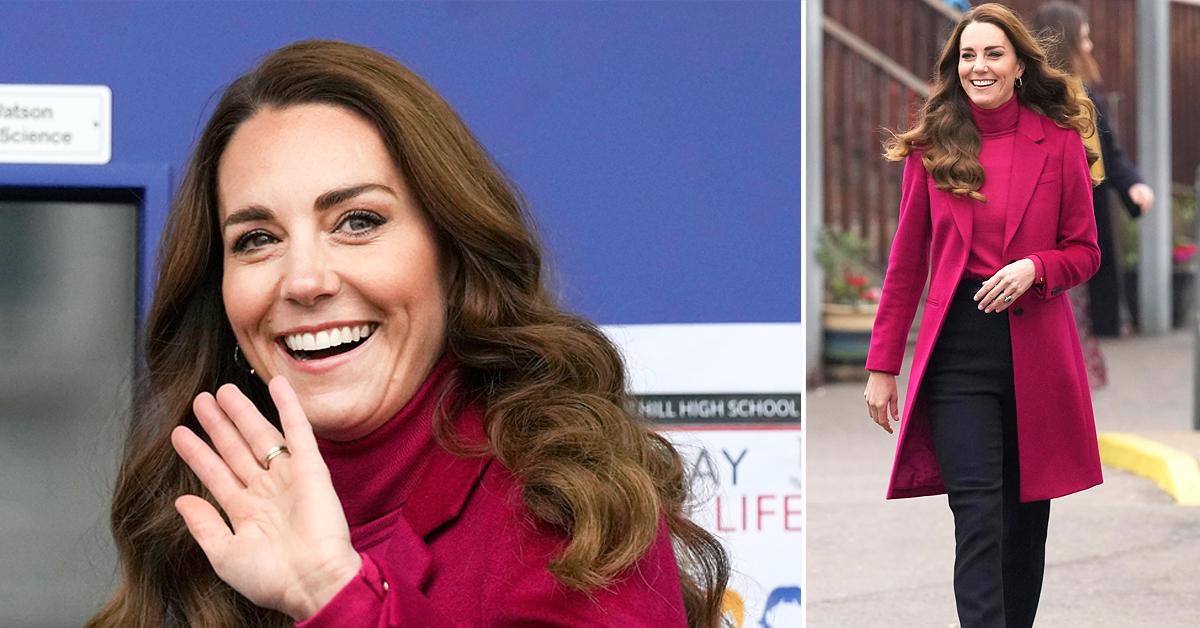 Kate Middleton is back in the classroom! On Wednesday, November 24, the Duchess visited Nower Hill High School, where she joined a science lesson and mingled with schoolchildren.
Article continues below advertisement
During the visit, Kate learned more about the importance of childhood development — something she has always been interested in.
Scroll through the gallery below to see her latest outing!
Article continues below advertisement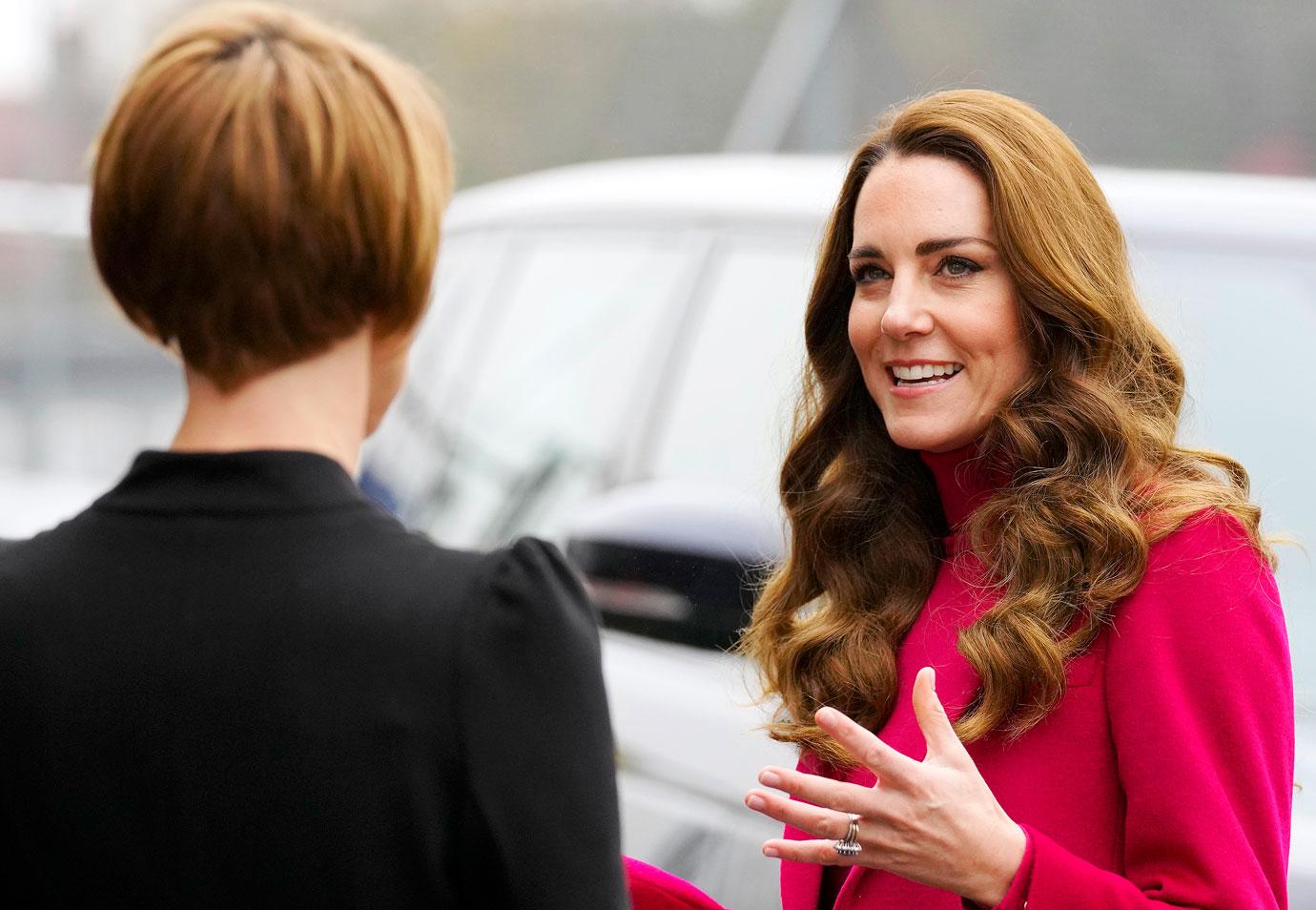 The brunette beauty dazzled in a pink coat and shirt!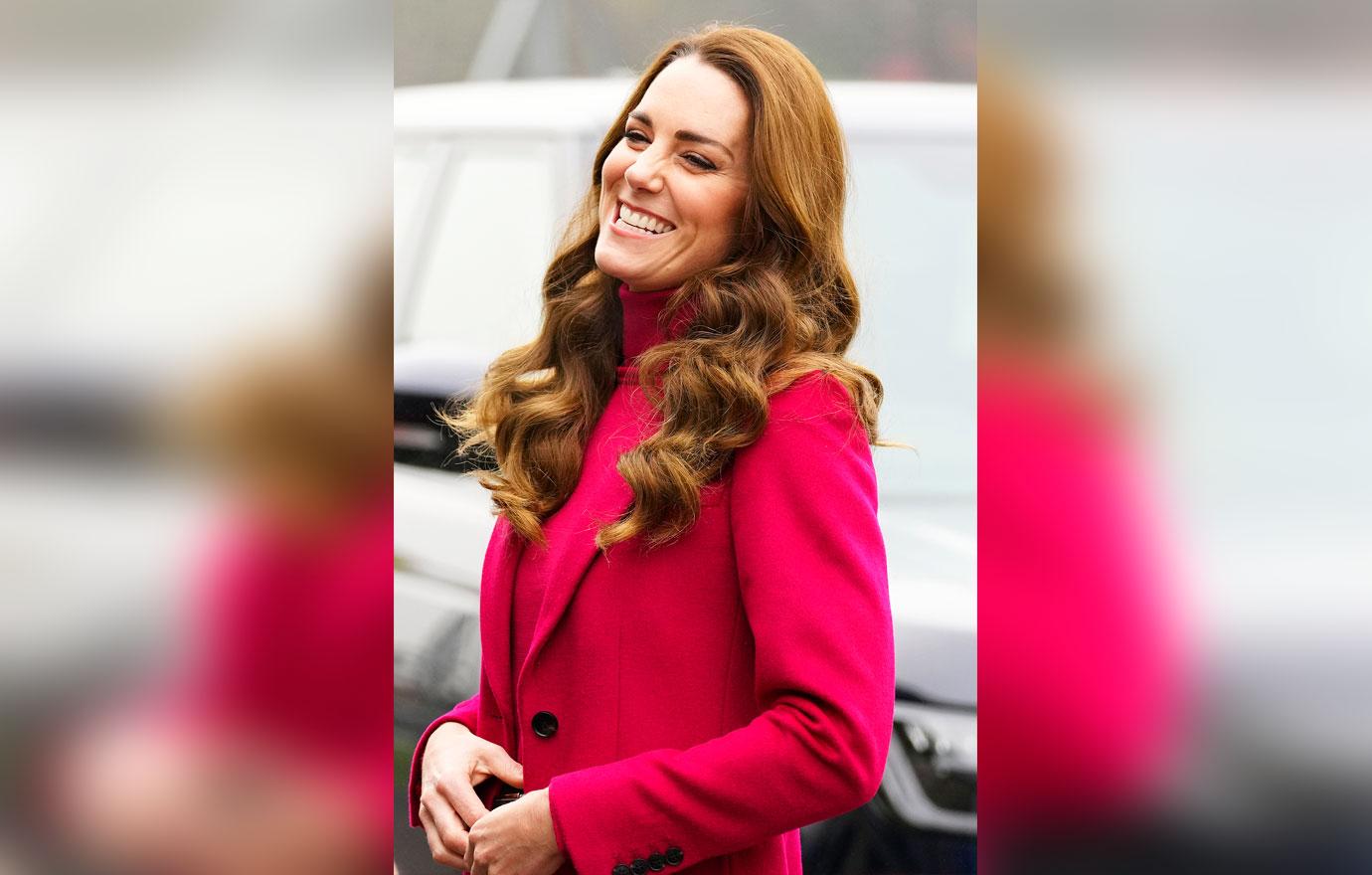 "The first five years of our lives have an extraordinary impact on the adults we become. They provide the foundations for how we respond to our biggest challenges in later life, our long-term health, wellbeing and resilience," the Duke and Duchess of Cambridge's social media stated.
Article continues below advertisement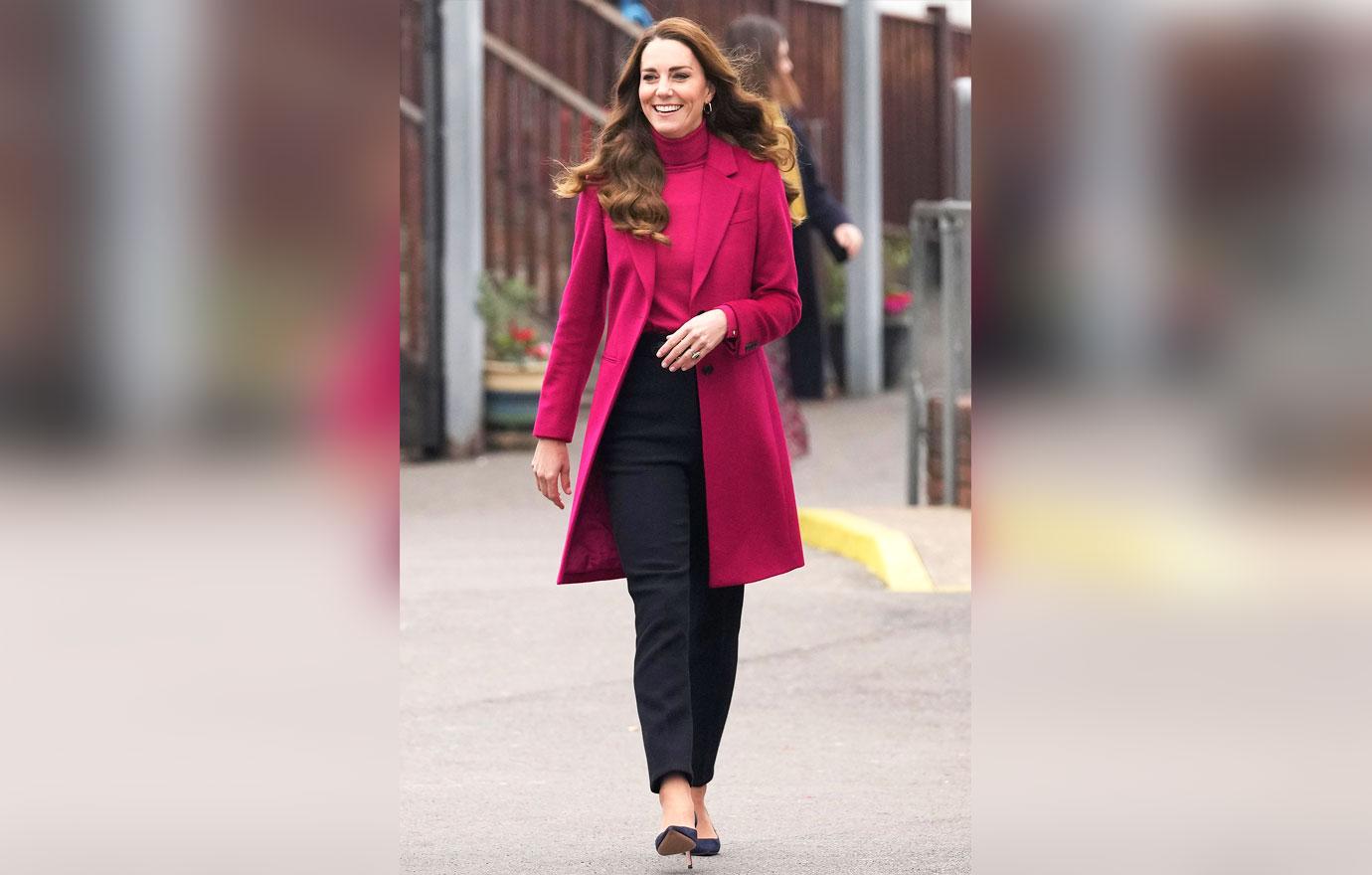 The message continued, "Everyone involved in a child's early life has a pivotal role to play and @OxChildPsych's research educating teenagers in science lessons about how early experiences shape brain development is just one example of how we can be better informed about this.Huge thanks to the pupils of Nower Hill HS for sharing your experiences!"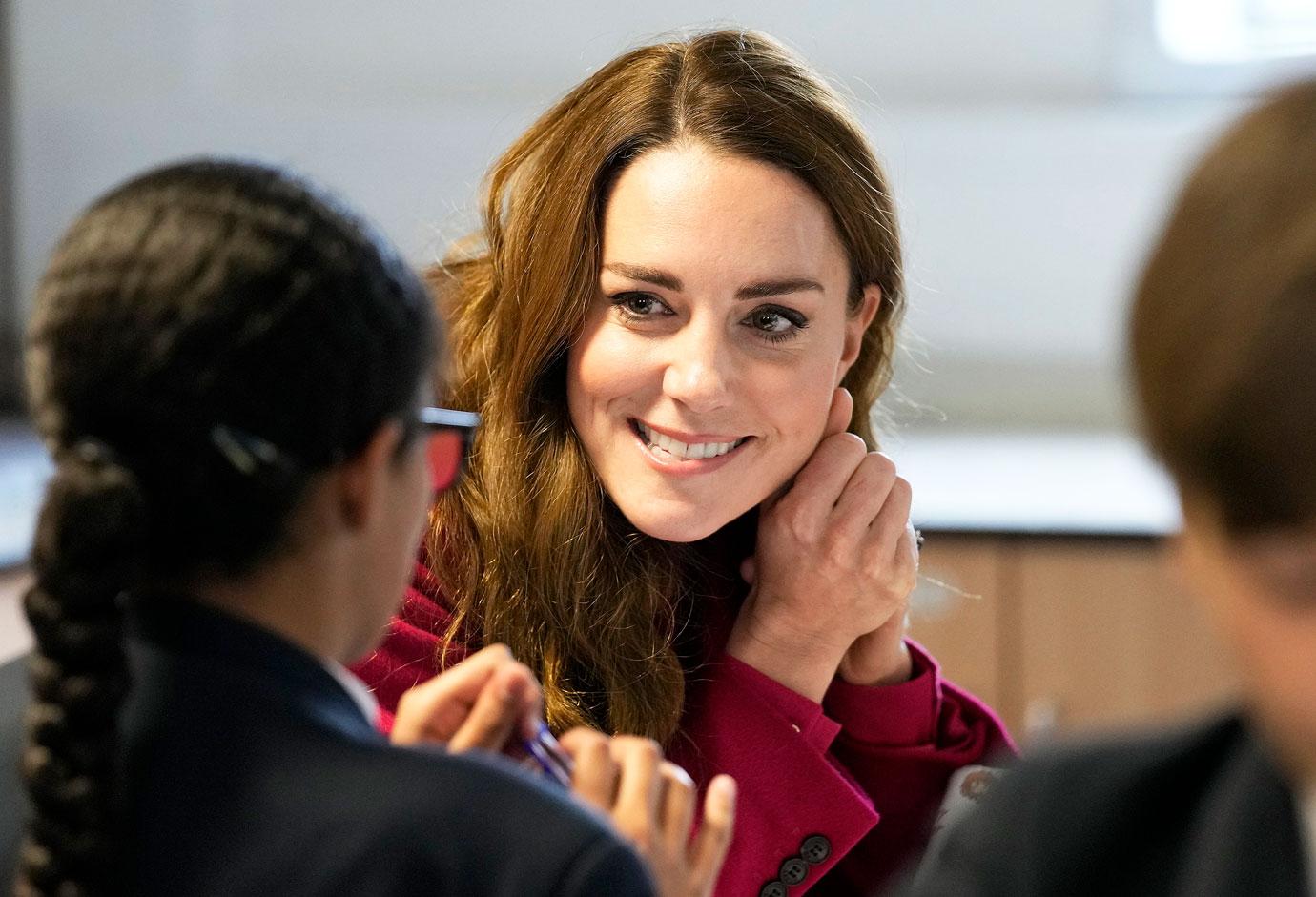 "Really well done," the 39-year-old told the students. "I completely found it interesting. It's a real passion of mine. Learning about babies' brains, about how our adult brains develop and how our early childhood influences the adults we become."
Article continues below advertisement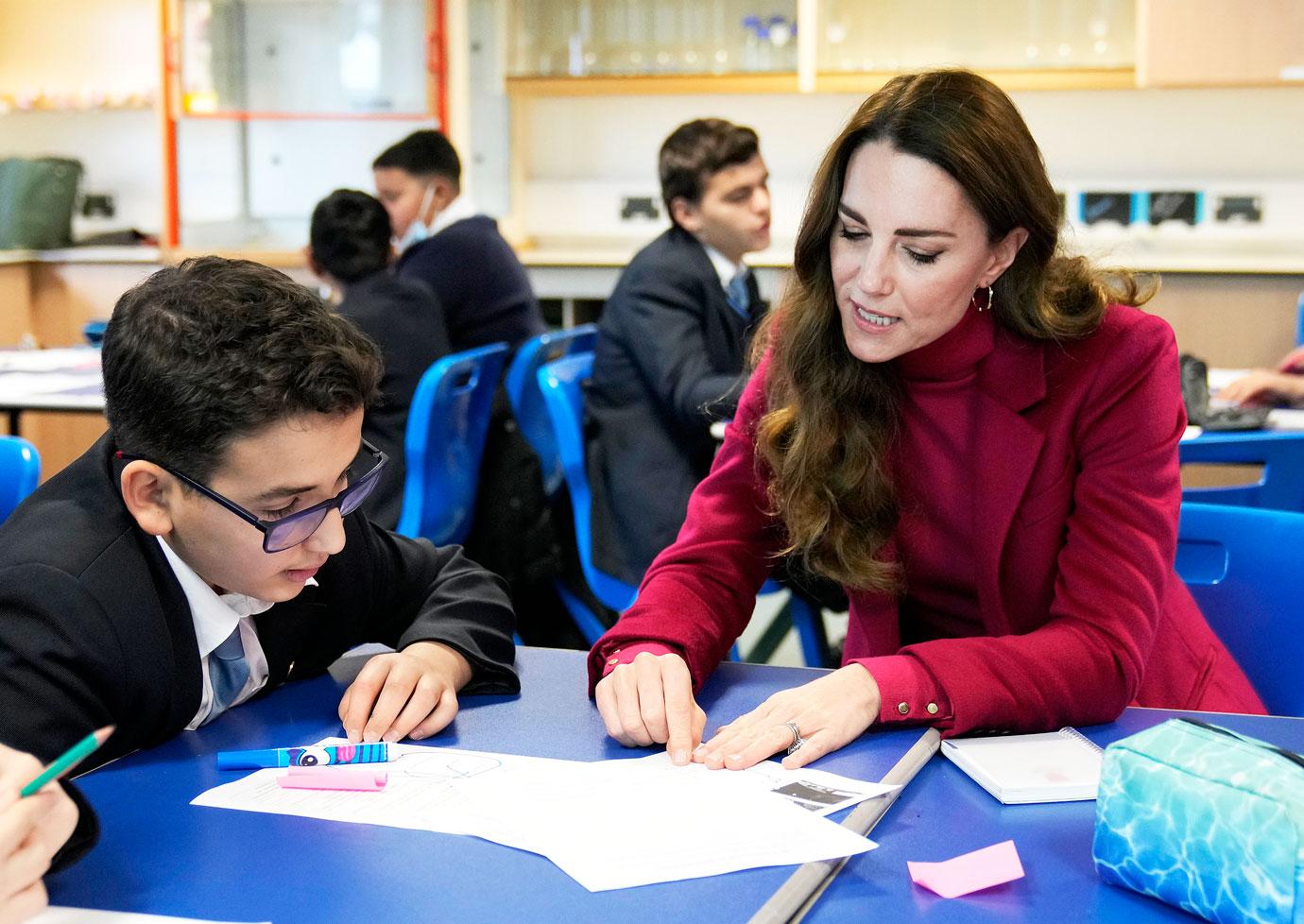 She added, "Keep thinking about it, keep talking about it with your friends. Well done, I'm super impressed. Thank you for having me today."
Headteacher Louise Voden was shocked at how down to earth Kate was. "I never thought she would" join the class, she exclaimed.
Article continues below advertisement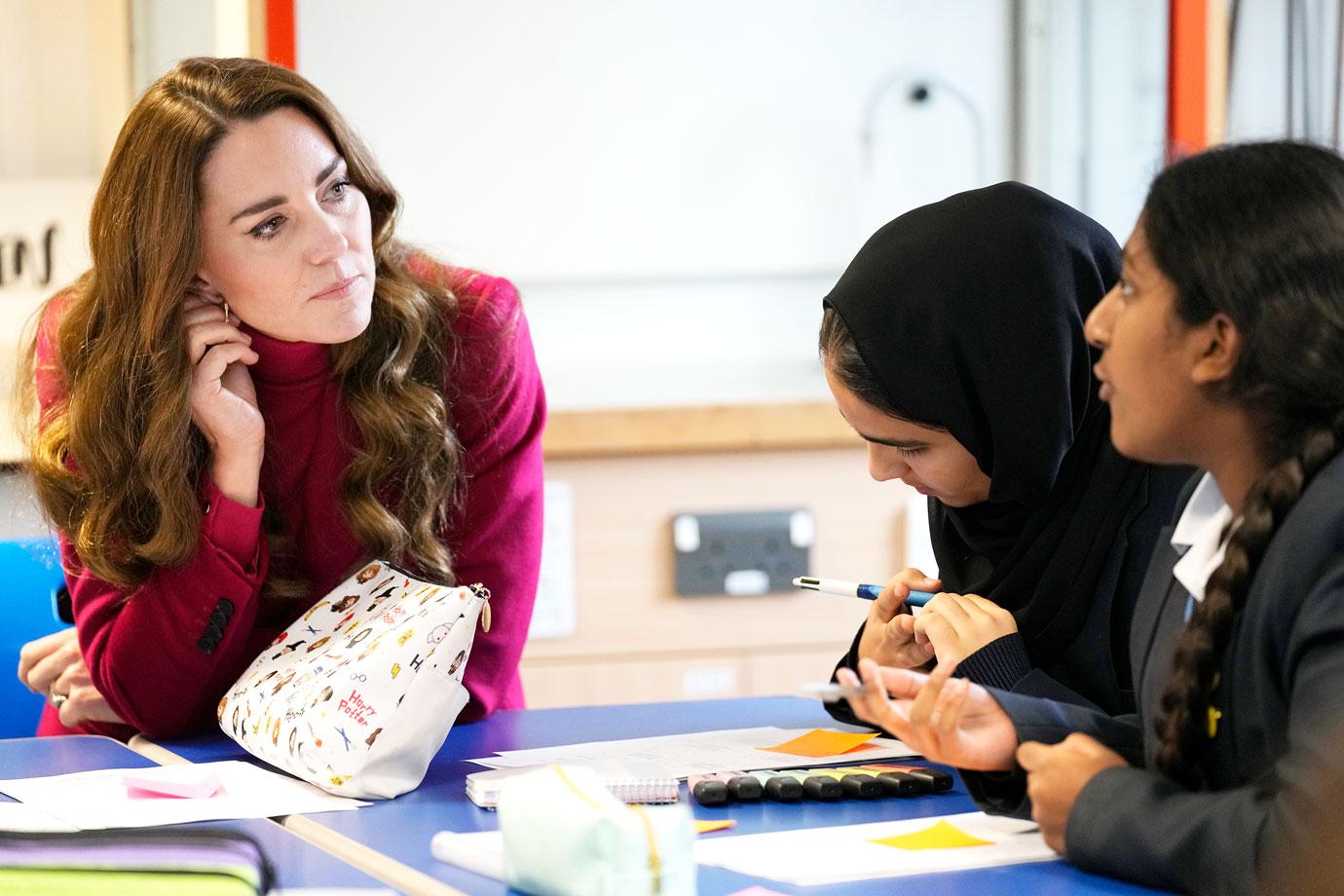 "She was an absolute natural. She was really interested in what they had to say and their thoughts about the materials they had been learning about," Voden added. "She clearly feels very passionately about it."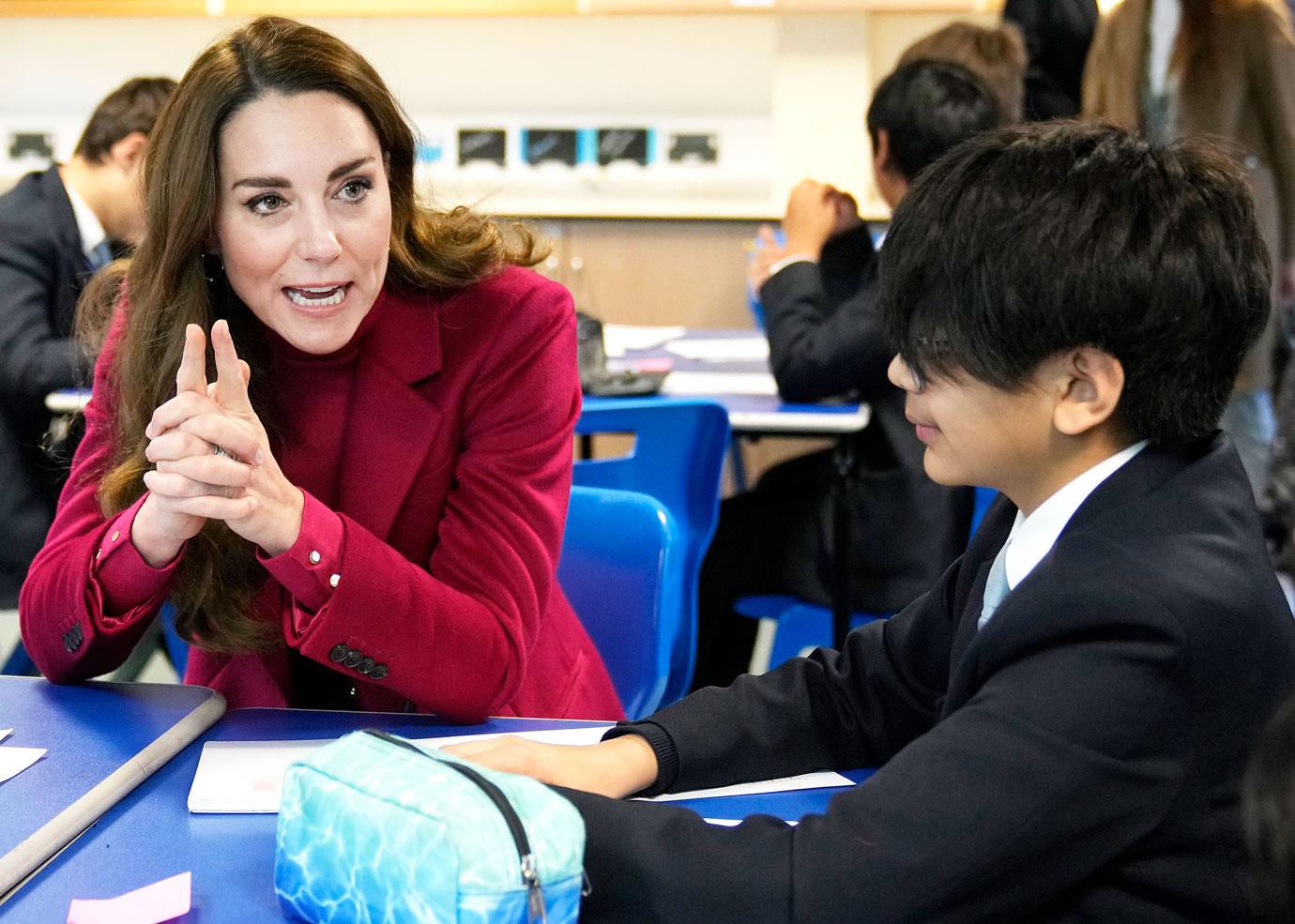 "She picked up on the signs with the children, and got down to their level and asked questions in language they can understand. She really engaged with them and asked them great questions," Voden noted of Kate's interactions with the kiddos.