Kate Middleton Is 'Really Upset' About Prince Harry & Prince William's Rift: 'Seeing Her Husband So Distraught Was Tough,' Insider Says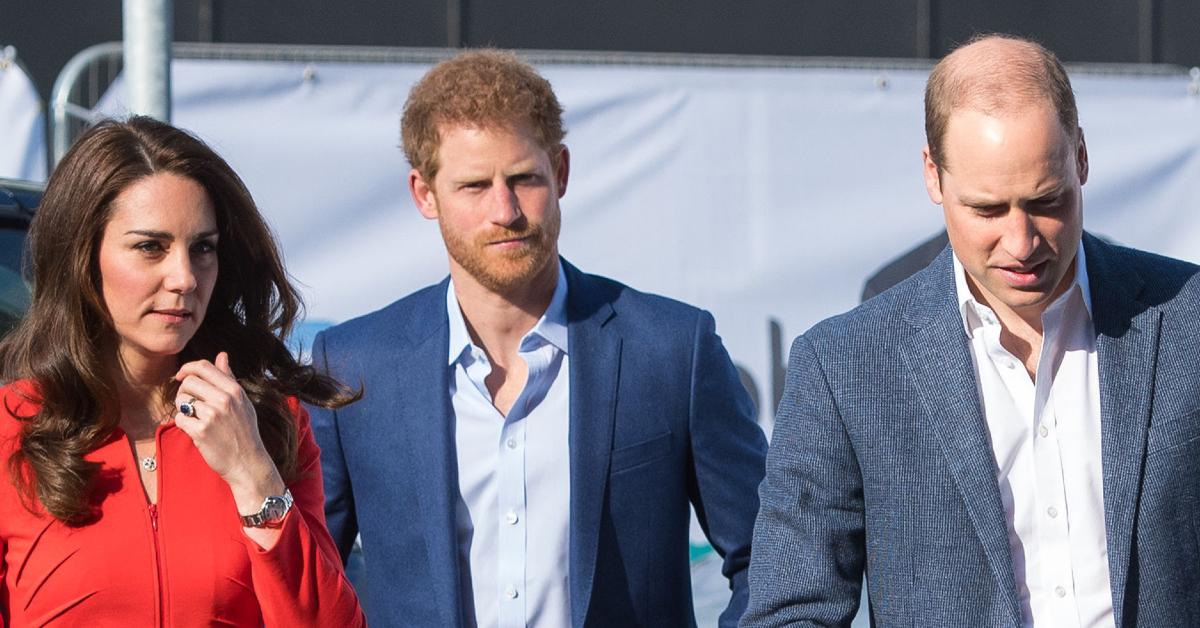 Kate Middleton used to be close with Prince Harry, but ever since he got together with Meghan Markle, their relationship has been fractured.
Article continues below advertisement
The 39-year-old has been "really, really upset about it all," an insider told PEOPLE.
"Everything with Harry and Meghan has been hugely stressful, but if anything, it's pulled [her and William] closer together. She was upset about it because [William] was so upset. Seeing her husband so distraught was tough," a friend added.
Article continues below advertisement
Harry, 37, and William, 39, have not been on good terms ever since the former spoke to Oprah Winfrey in March. After the interview aired, the dad-of-three "was understood to be 'furious' that private family matters were being discussed in the public domain."
Even though time has passed, things don't seem to be getting better.
"There's a lot of bad blood between them now," author Christopher Andersen claimed to Fox News. "It's really Charles and William versus Harry and Meghan. William is fiercely loyal to his father. He thinks his father is a great historical figure who has been underestimated. And he feels for his dad. They all love the Queen, but when you're maybe going to be king when you're almost 80 years old, it's a sad position to be in. So William has been by his father's side."
Article continues below advertisement
"William is not returning Harry's phone calls and hasn't for months," he alleged. "Charles and Harry have not spoken at all."
Article continues below advertisement
If William and Kate decide to head to the U.S. next year, they could reunite with Meghan and Harry, who live in Montecito, Calif.
"It's like so many of these things — it's a sort of lose-lose situation," royal expert Jonathan Sacerdoti told Us Weekly. "If they get invited and they decline, it seems petty and nasty. And if they don't get invited, it seems petty and nasty from the other side. And if they do accept such an invitation and something goes terribly wrong, that seems like a bad idea. I can't quite see how this would work."