Naughty Gary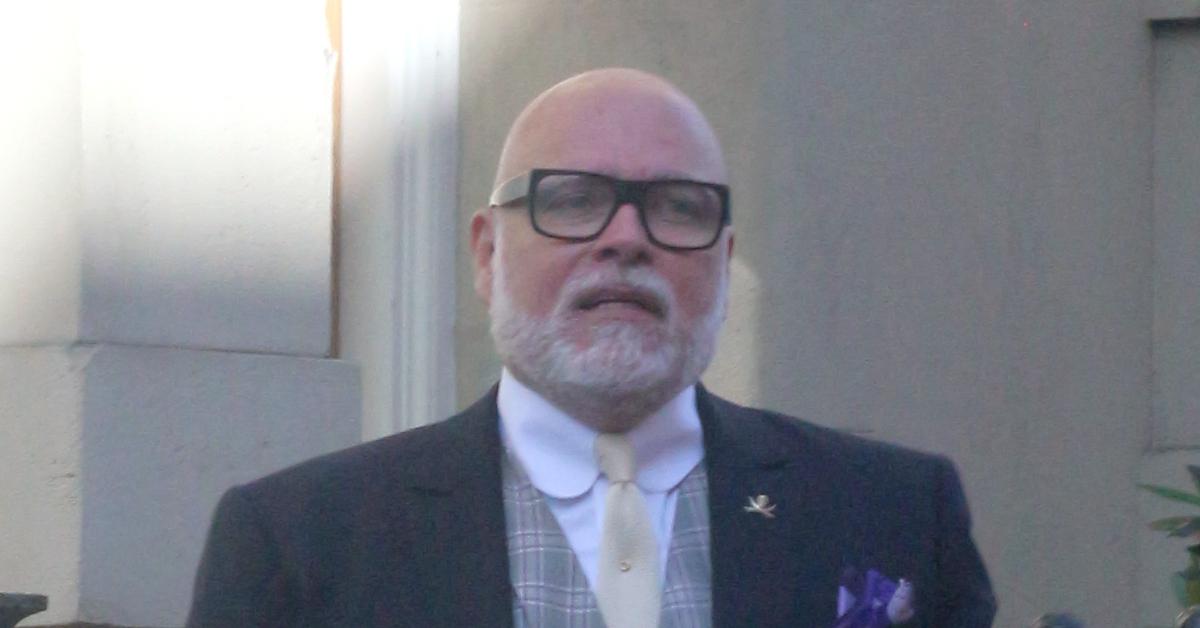 There was a big family turnout when the Duchess of Cambridge's brother, James Middleton, married Alizee Thevenet in the South of France earlier this month.
Article continues below advertisement
William and Kate, their three children George, Charlotte and Louis, along with Kate's sister, Pippa, and her husband, James Matthews, as well as proud parents Michael and Carole Middleton all flew down to the nuptials, possibly hiring a private jet to avoid the paparazzi.
But there was one relative who was apparently not worthy of an invitation — James' uncle and godfather Gary Goldsmith.
Article continues below advertisement
The wealthy 56 year-old businessman was in the area but did not attend, telling one newspaper he was "disappointed" with the snub.
The wedding and subsequent party at Chateau Leoube would have suited Gary — it was described as "wild, fun and very drunken."
But it seems his past was held against him.
The only brother of Carole, Gary hit the headlines and became the "black sheep" of the Middleton clan in 2009 after a tabloid exposed his cocaine-fueled lifestyle at the notorious Maison de Bang Bang, his villa on the Mediterranean island of Ibiza.
He was later described as a "nasty drunk" by a judge after he was given a 12-month community order for punching his wife Julie-Ann to the ground outside their home.
Article continues below advertisement
But in recent years he claims to have cut down on the booze, cleaned up his act, and openly spoken out in defense of Kate, who he says should become the next Queen.
In an interview in April, he said he didn't believe reports Kate made Meghan Markle cry before her wedding and added: "Kate is the best thing that could have happened to the royal family.
"She's their biggest asset at the moment.
"She was a breath of fresh air when she arrived and hasn't put a foot wrong since!"
Naughty Gary was invited to the 2011 royal wedding, so it's surprising he missed out on James' marriage.
Funny things families!