Kate Middleton Is Self-Isolating After Coming Into Contact With Someone Who Tested Positive For COVID-19, Palace Confirms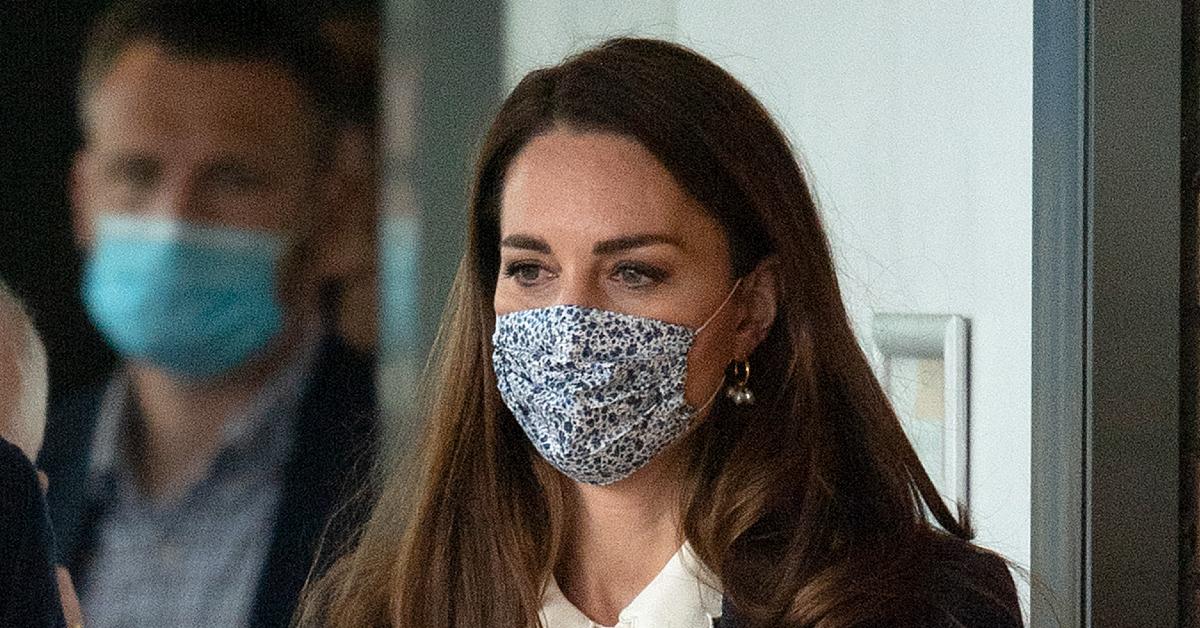 Oh no! Kate Middleton has to self-isolate after she came in contact with someone who tested positive for COIVD-19, the Daily Mail reported.
Article continues below advertisement
"Last week, The Duchess of Cambridge came into contact with someone who has subsequently tested positive for COVID-19," her spokesman said. "Her Royal Highness is not experiencing any symptoms, but is following all relevant government guidelines and is self-isolating at home."
The palace did not reveal at which event Kate, 39, might have come in contact with this person. Last week, she attended Wimbledon on Friday, July 2, and was spotted at a soccer game at Wembley on Tuesday, June 29.
Article continues below advertisement
Following the news, Kate was no longer able to attend the 73rd anniversary of Britain's National Health Service, but her husband, Prince William, attended the event solo. William is not expected to self-isolate and will still attend various engagements.
Article continues below advertisement
"Yesterday I received my first dose of the COVID-19 vaccine at London's Science Museum. I'm hugely grateful to everyone who is playing a part in the rollout - thank you for everything you are doing," she wrote via Instagram.
Article continues below advertisement
Despite getting the vaccine, one journalist was still upset that Kate was photographed without a mask when she attended the tennis match on July 2.
"God but this makes me angry," Julia Hartley-Brewer wrote on Twitter. "All the rich people are happily enjoying Wimbledon without wearing masks while the staff and the ball girls & boys are forced to cover their faces."
Article continues below advertisement
Prince William got his vaccine around the same time as his wife, but he contracted COVID-19 last year. The dad-of-three was reportedly "hit pretty hard" and "struggled to breathe."