A Good Sport! Kate Middleton Takes In Day 5 Of The Wimbledon Championship From VIP Box Seats — Pics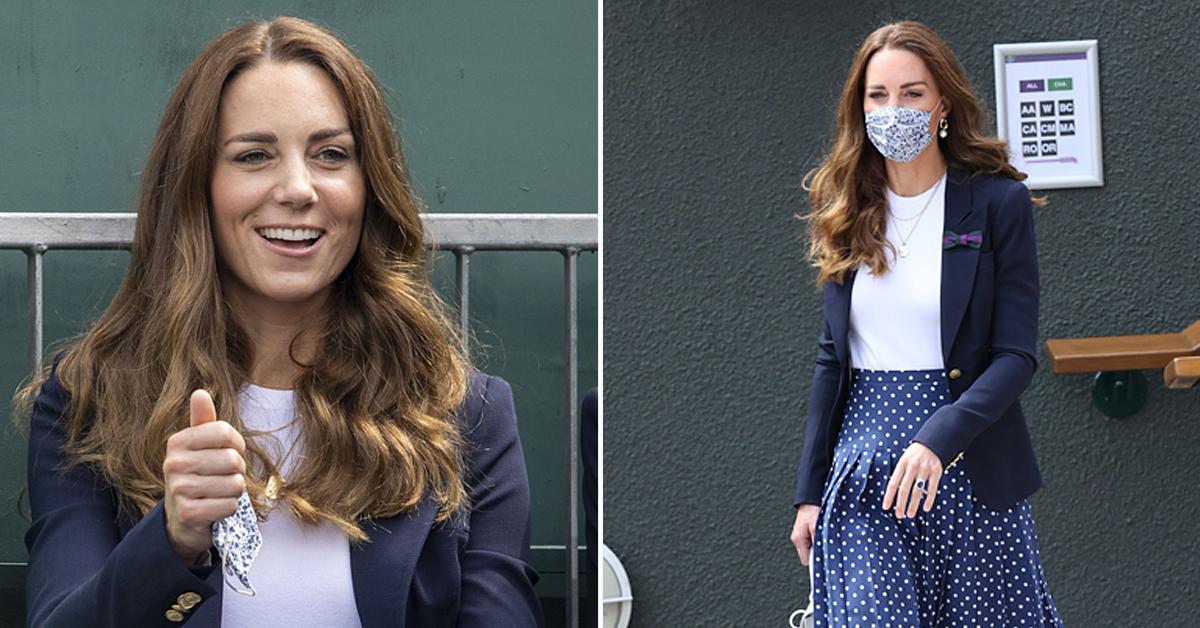 On July 2, Kate Middleton stepped out to attend day 5 of the Wimbledon Championship.
"With the tournament having to be cancelled last year, it's amazing to see fans and players back inside these iconic grounds," she shared via an Instagram post.
Scroll down to see the Duchess' solo outing!
Article continues below advertisement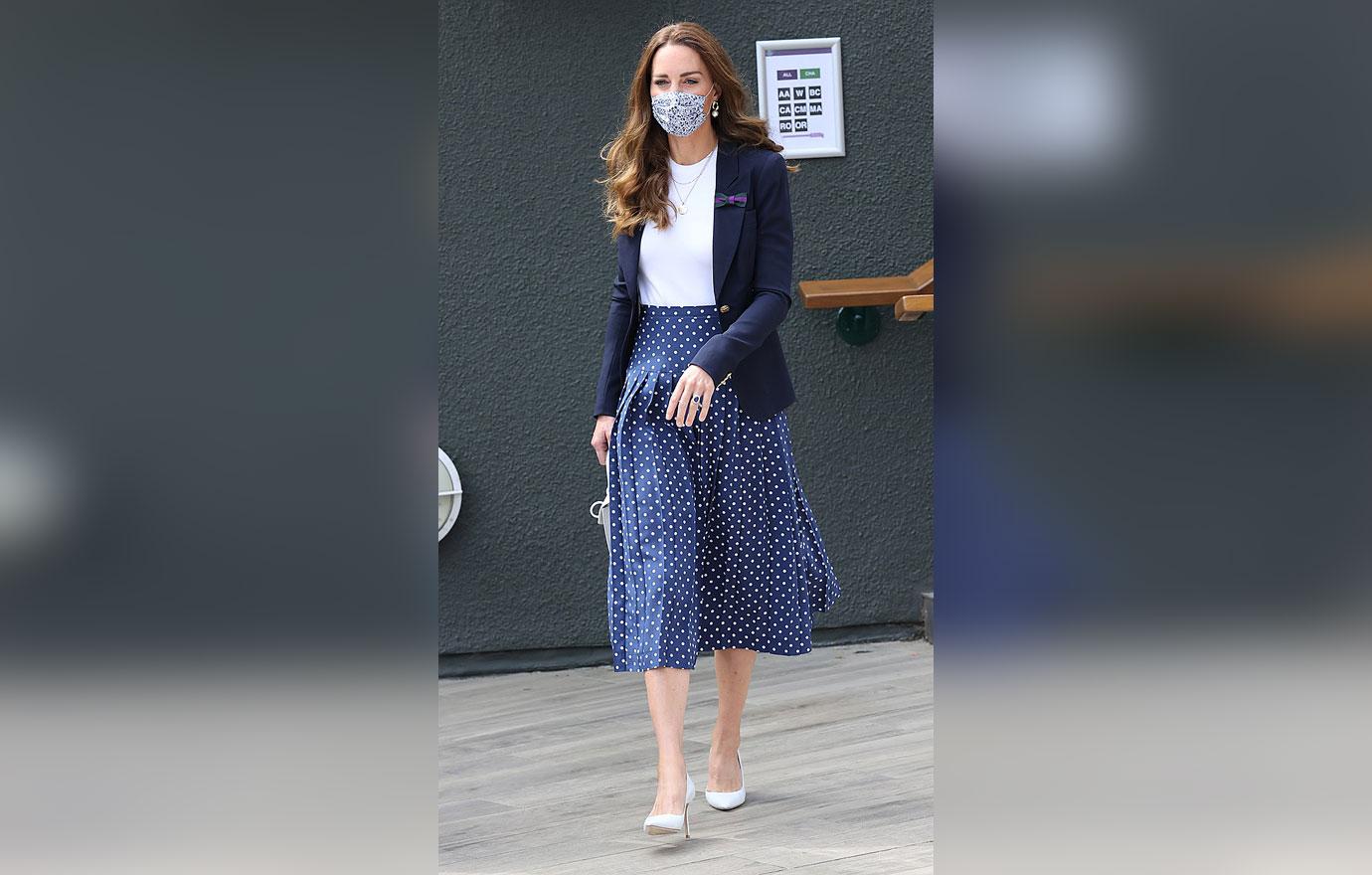 Always the fashionista, Kate arrived to the game in a navy blazer, white top and a blue and white polka-dot skirt. Her accessories stuck to the blue and white theme, with a simple pair of white pumps, white handbag and some jewelry.
Though the mom-of-three has been vaccinated, she wore a face mask during portions of the outing.
The Duchess of Cambridge got her first shot on May 29 at London's Science Museum. "I'm hugely grateful to everyone who is playing a part in the rollout," she said at the time. "Thank you for everything you are doing."
Article continues below advertisement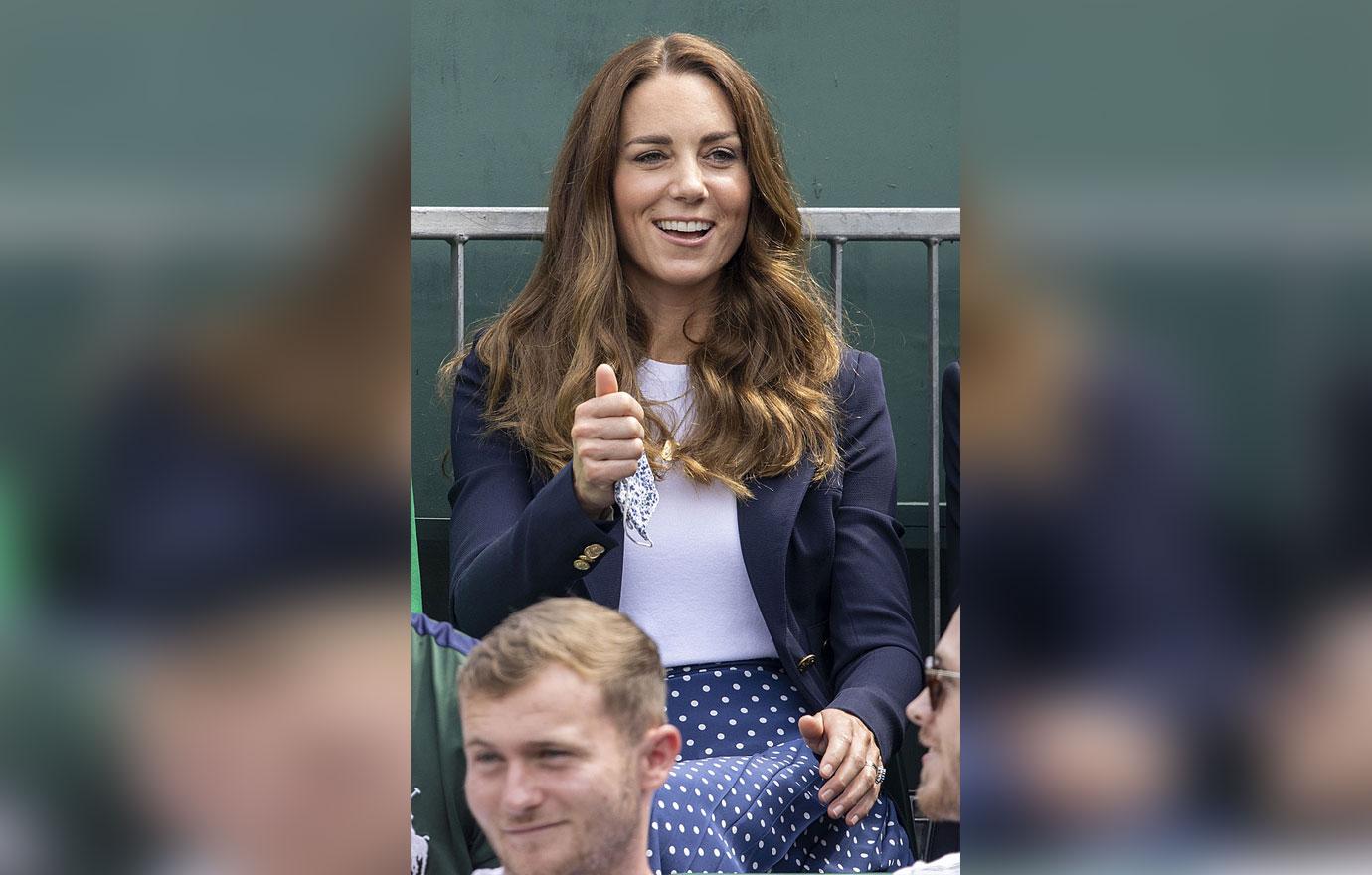 Game on! The royal looked enthusiastic as she watched the match go down from her seats.
In May, Kate and husband Prince William played against each other in a game while visiting Scotland. The latter came out victorious.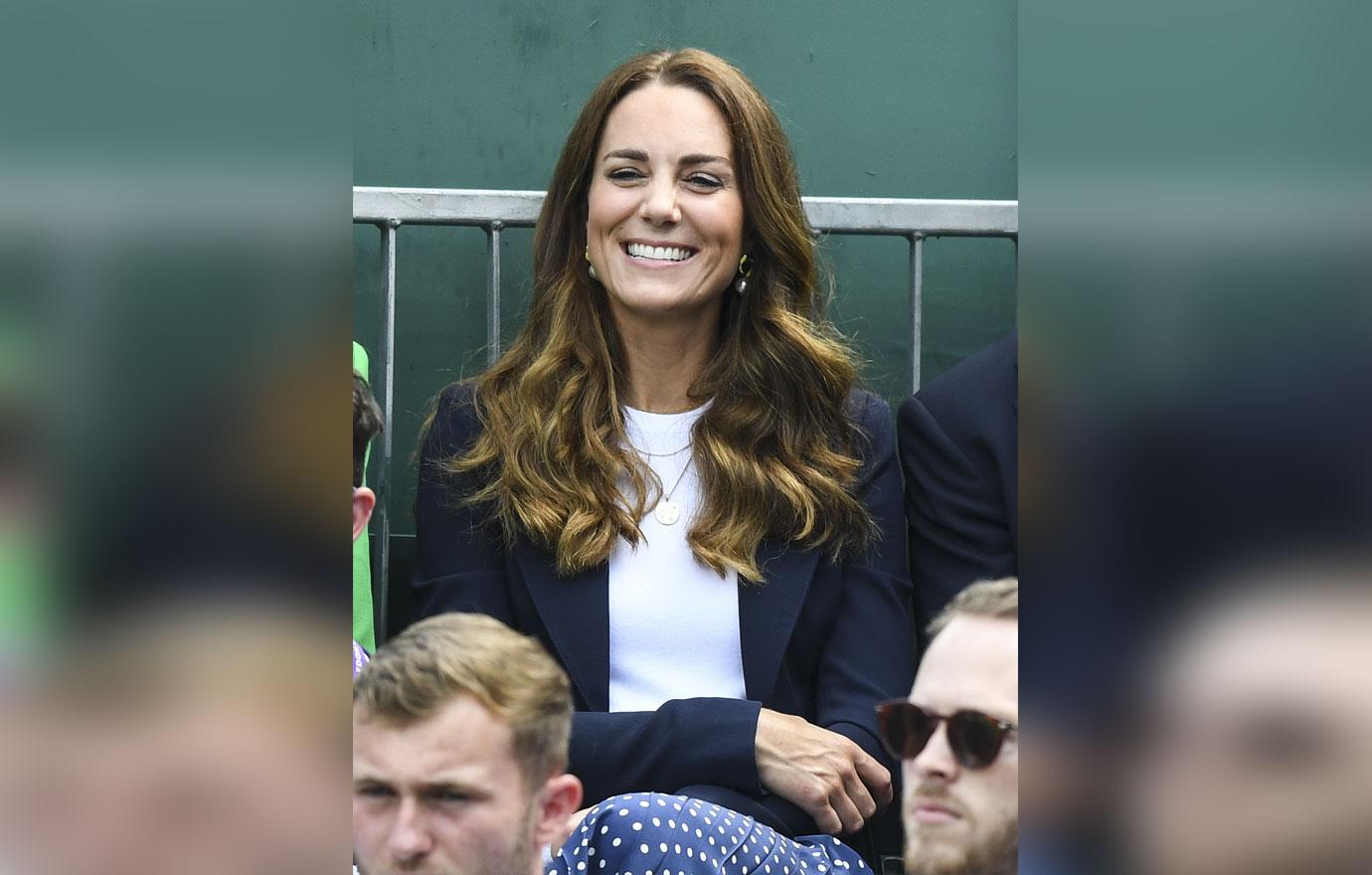 Does she ever have a bad hair day?
"Unbiased 😉 prediction to win it: @andymurray and @emmaraducanu," Kate wrote on social media of the tournament.
Article continues below advertisement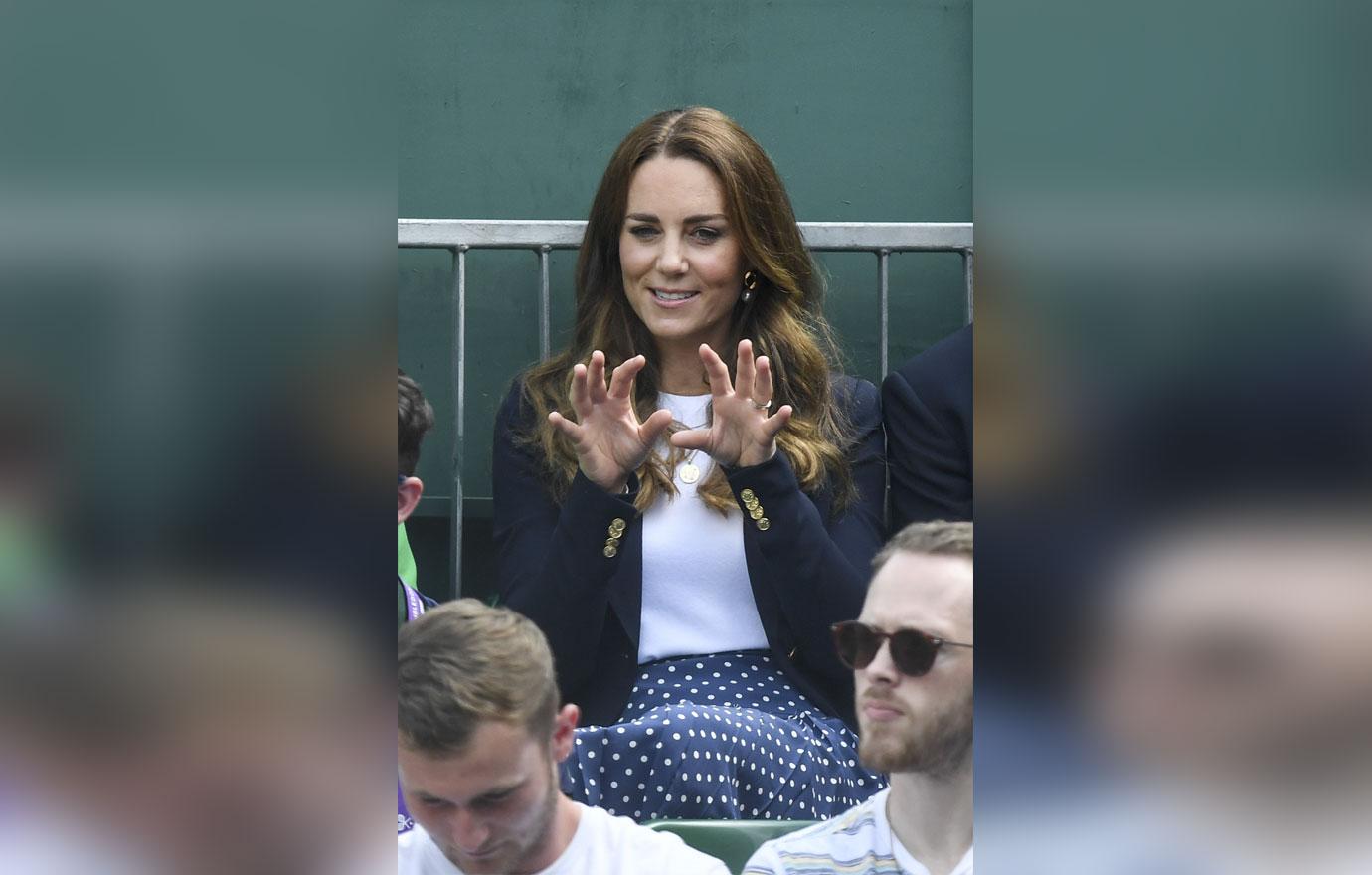 Kate has revealed that 7-year-old son Prince George took up tennis a few years ago. In fact, he took lessons with champ Roger Federer!
"At that stage it's all about just touch the ball, it's already good," the professional said of the tot's skills.
The athlete was also asked about a report that stated he was George's favorite player.
"I think I have a little advantage that I actually spent some time, you know, with him," he responded. "I'm the only player he's ever met. Then you have a little head start in who is your favorite player."
Article continues below advertisement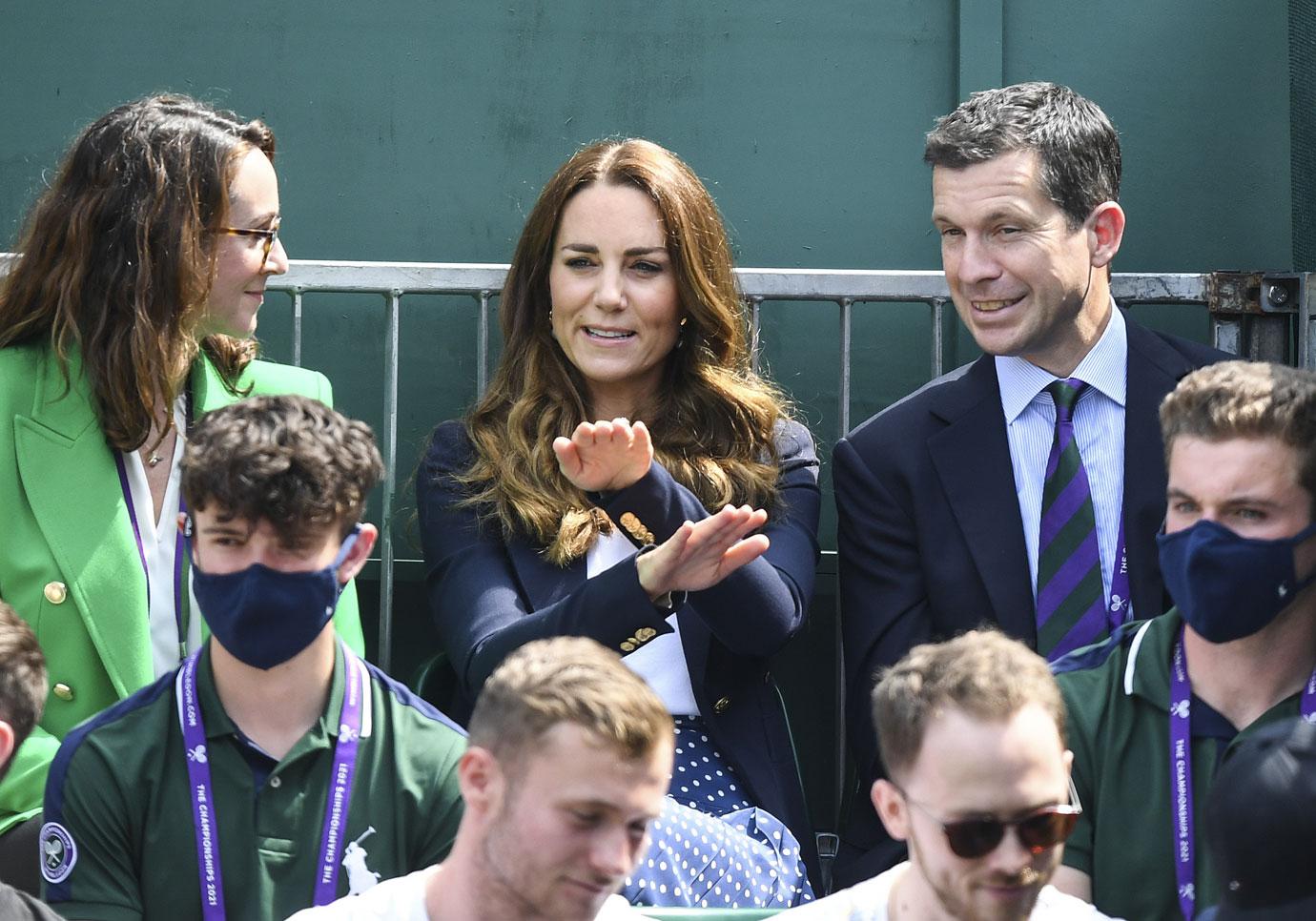 At one point, the royal visited the Wimbledon Lawn Tennis Museum, which was opened by the Duke of Kent in 1977. She shared a peek inside via social media, showing off cases of trophies, memorabilia, photographs and more.