Kate Middleton's Relationship With Brother-In-Law Prince Harry Has Changed: She 'Was The Sister He Never Had & Clearly That Is Not The Case Anymore,' Expert Claims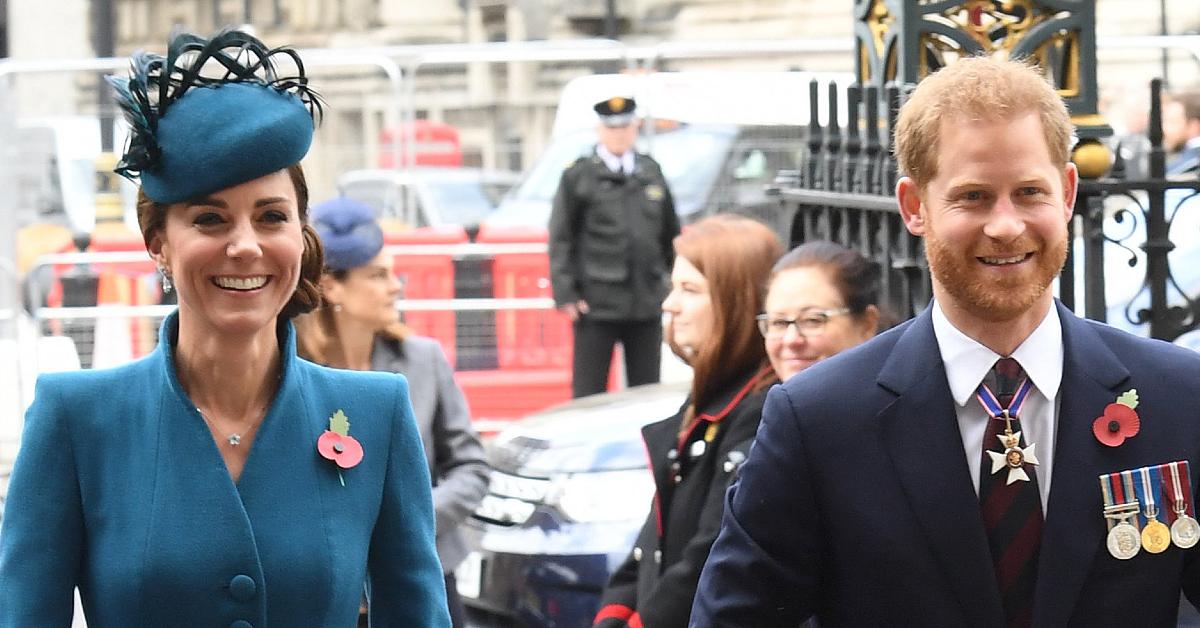 Prince Harry and Kate Middleton were once two peas in a pod, but now it seems like they are not as close anymore.
Article continues below advertisement
"Kate was, as Harry said, the sister he never had and clearly that is not the case anymore," expert Duncan Larcombe told OK!. "There was a time when Harry would have been instrumental in any celebrations or any fun that the couple was having, but those days are long in the past."
Ever since Harry, 37, and his wife, Meghan Markle, 40, moved to California, they have barely seen Kate, Prince William and their three kids, Prince George, 8, Princess Charlotte, 6, and Prince Louis, 3.
Article continues below advertisement
Now, Larcombe is curious if the California-based couple will reach out to Kate for her 40th birthday, which is on Sunday, January 9.
"This is the problem, as the rift continues, as the war between the boys seems to show no sign of finishing, days like Kate's 40th birthday milestone immediately become events that can be contrasted with how it used to be," he said.
Article continues below advertisement
Ever since Harry admitted to Oprah Winfrey that he hasn't been on the best terms with Prince William, it's taken a toll on the family — especially the mom-of-three.
Article continues below advertisement
"Everything with Harry and Meghan has been hugely stressful, but if anything, it's pulled [her and William] closer together. She was upset about it because [William] was so upset. Seeing her husband so distraught was tough," a friend said.
Article continues below advertisement
There's rumors that Kate and William will come over to the United States next year, and the question that is on everyone's minds is whether they will stay with Meghan and Harry in Montecito, Calif.
"Harry and Meghan feel very strongly about this and think it's important that the Cambridges stay with them if they come over — it would seem odd if they didn't. They're certain that there would be no better way for them to put aside their differences than by spending quality time together in the California sunshine, away from the meddling and negativity they would have to encounter in England. And Meghan feels that they would be playing by her rules because they would be in her home and her home country," a source said.