Piece Of Cake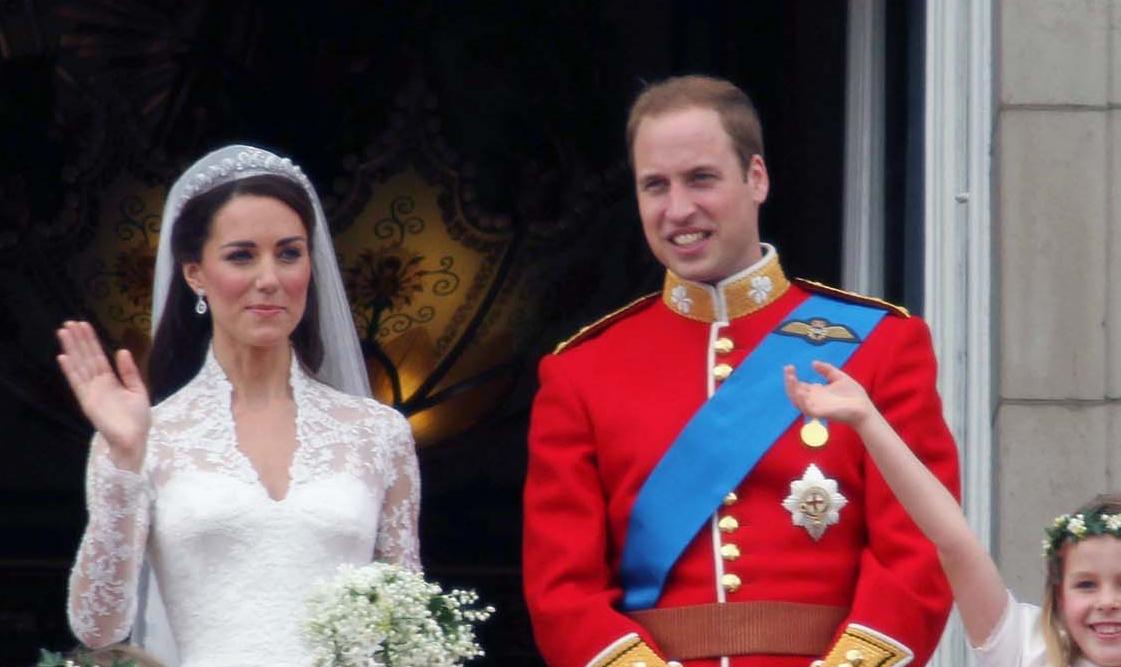 Ten years on from William and Kate's sumptuous nuptials — which began today's world-wide fascination with the modern royals — a charming story has emerged about their wedding cake.
Article continues below advertisement
Baker Fiona Cairns has told a TV programme how an entrance door at Buckingham Palace had to be removed to get the creation safely inside!
Recalling the struggles she had with the eight-tiered, three-foot tall cake, weighing 225 pounds, she said: "We took the cake to the Palace from my bakery and we were told Her Majesty would be coming through the door at the top of the picture gallery to chat at Midday — so no pressure!
"When she came to see us, the cake wasn't completely finished.
Article continues below advertisement
"I can remember the Queen saying 'I hear you've been dismantling my house!'
"I said to her, 'Well, we had to take a door down from the room below for the trolley to go through with the cake Ma'am.'
"But it was all put back in so in the end it was fine."
The cake featured delicate scrollwork, leaves, sprigs and sprays based on the language of flowers — explaining the symbolic meaning behind different blooms — and even mirrored the intricate lace work of Kate's wedding dress.
Some 4,000 slices of the cake — which was made from 17 fruit cakes with 900 hand-crafted sugar paste flowers — were sent out as gifts, while the couple served up pieces at each of their children's christenings.
Article continues below advertisement
A design around the center matched the architectural garlands that are featured in the Picture Gallery at Buckingham Palace, where the cake was displayed during the wedding.
A piece of Princess Diana's 1981 wedding cake fetched more than $1,200 at auction a few years ago, so if you are offered a royal part de gateau, best not to eat it!