Kate Middleton & Prince William Have 'Secret Windows' At Kensington Palace In Order To Protect Their Privacy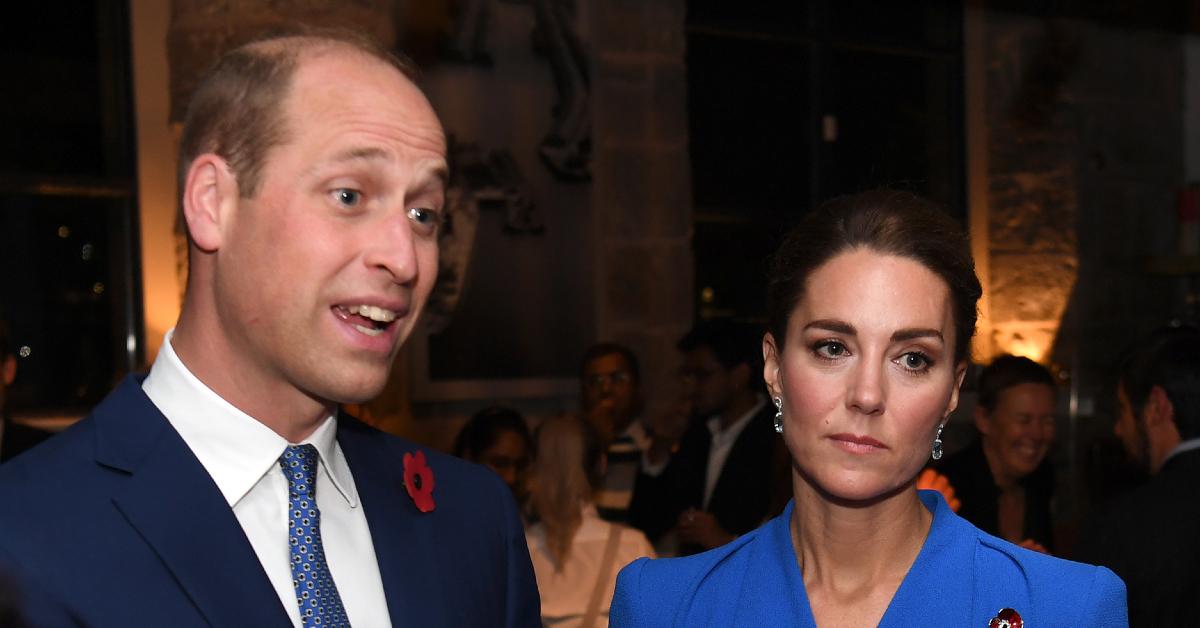 It's not easy to be in the spotlight — let alone, part of the royal family, which is why Kate Middleton and Prince William have their home protected whenever possible.
Article continues below advertisement
According to The Sun, TikTok user Laura-Ann Barr recently went on a tour of Kensington Palace, which is open to the public for about $21.65, where she showed viewers that there are windows so no one can see into the pair's garden.
"I'm at the Kensington Palace tour!" she captioned a clip of her showing off the feature. "Look at the secret windows they have that make sure you can't see into Kate & Will's private garden to the right. They have it on all the windows in this room."
Article continues below advertisement
Royal fanatics were supportive of the decision. "They are entitled to their privacy, especially for their children," one said, while another added, "I'm actually happy at the thought of their kids being able to play outside their home like normal."
Article continues below advertisement
Kate, 39, and William, 39 live in Kensington Palace's Apartment 1A, which Princess Margaret — who passed away in 2002 — used to occupy. Now, the duo and their three kids, Prince George, 8, Princess Charlotte, 6, and Prince Louis, have made it their primary residence since 2017.
William and Kate try to ensure that their children don't get caught up in all of the glitz and glamour.
"She is hugely involved in every single part of their day," an insider added. "Kate likes to keep an ordinary life."
Article continues below advertisement
In fact, the brunette beauty didn't know her life would turn out the way that it has.
"All Catherine ever wanted was a house in the countryside, loads of kids, dogs and an AGA [an expensive type of stove]," a friend of the mom-of-three told The Sun. "She wasn't interested in having a big job or becoming famous."
Article continues below advertisement
"Family life is incredibly important to her, and motherhood has been the making of her," the pal shared. "Now that she feels she's achieved that, there's time to turn to her public role and what she wants to achieve there."