Prince William & Kate Middleton 'Avoid Overly Spoiling The Children,' But 'They Let The Rule Slide At Christmas,' Source Says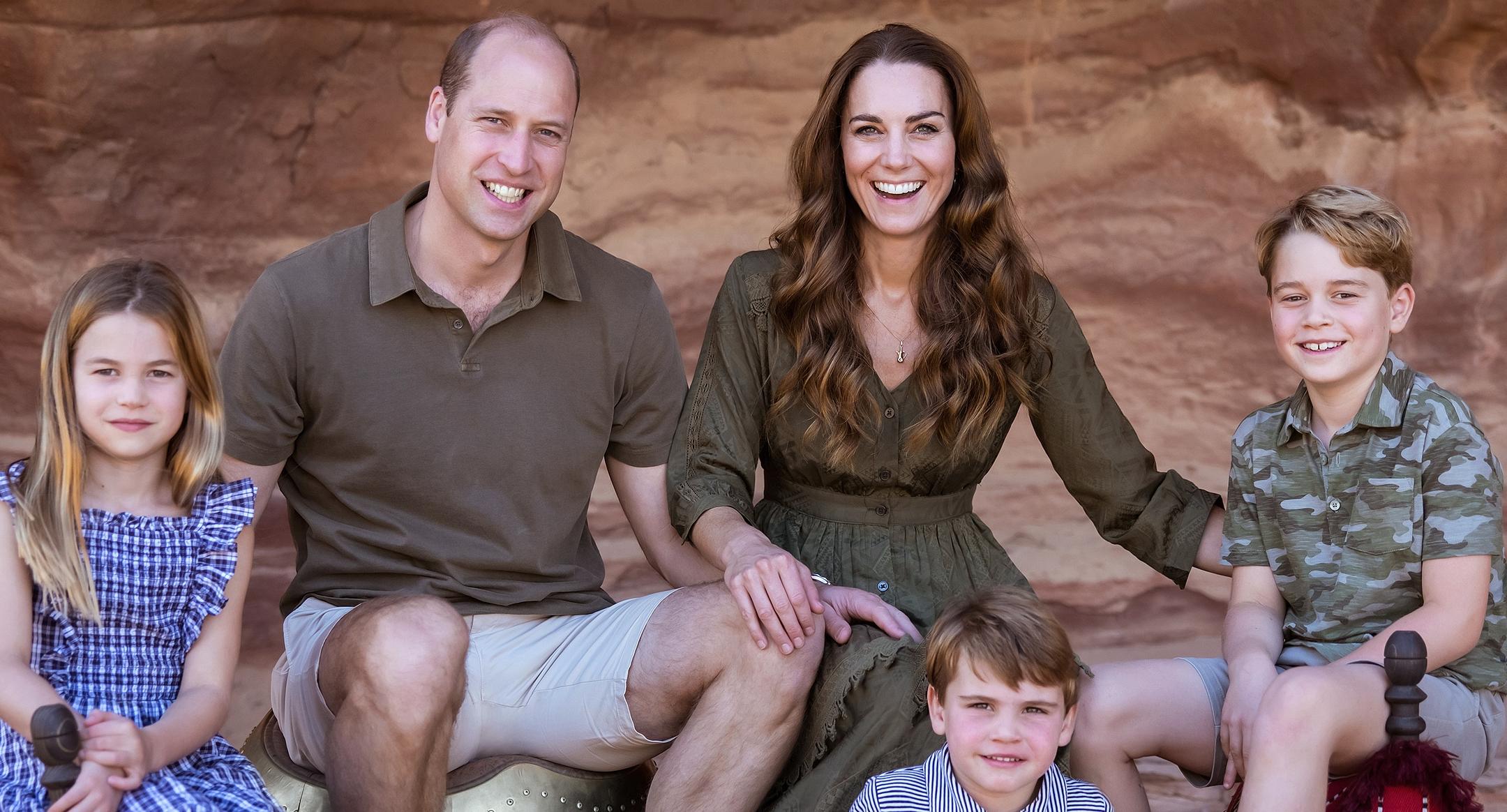 Prince William and Kate Middleton went all out for Christmas this year! The two started the day by having their three kids — Prince George, 8, Princess Charlotte, 6, and Prince Louis, 3 — wake up at 5 a.m. to see what presents were under the tree.
Article continues below advertisement
Charlotte received a children's video camera, while George got a camping kit and Louis opened a climbing frame.
Article continues below advertisement
The family-of-five was supposed to be with Queen Elizabeth at her Sandringham estate, but due to the uptick in COVID-19 cases, they decided to escape to their countryside home in Norfolk, England.
Article continues below advertisement
"Kate cooked a traditional Christmas feast for lunch – turkey, stuffing, pigs in blankets, ham, roast potatoes and all the trimmings," the source shared, adding that the Duchess "used her creative skills to decorate the table with candles, evergreen branches and cones as centerpieces."
"The children helped Kate bake a chocolate Christmas log and apple pie for dessert, but the highlight was making a gingerbread house, covered in their favorite sweets," the insider continued.
Article continues below advertisement
Prior to celebrating the holidays, expert Katie Nicholl predicted that the brunette beauty wouldn't go overboard with the presents.
"George enjoys his iPad at school, both he and Charlotte are quite tech-savvy and, like most children, there probably are technical gadgets and such like on their wish list," she noted. "I'm sure they're not going to want for anything, but when it comes to technology and screens, they are careful not to spoil them with extravagant gifting."
Article continues below advertisement
Nicholl added, "If it is something that happens to be a computer game or something like that then they are cautious of screen time so it could be a more practical gift."