Kate Middleton & Prince William Accused Of Staging Photos During Christmas Carol Event: It Looks 'Rehearsed'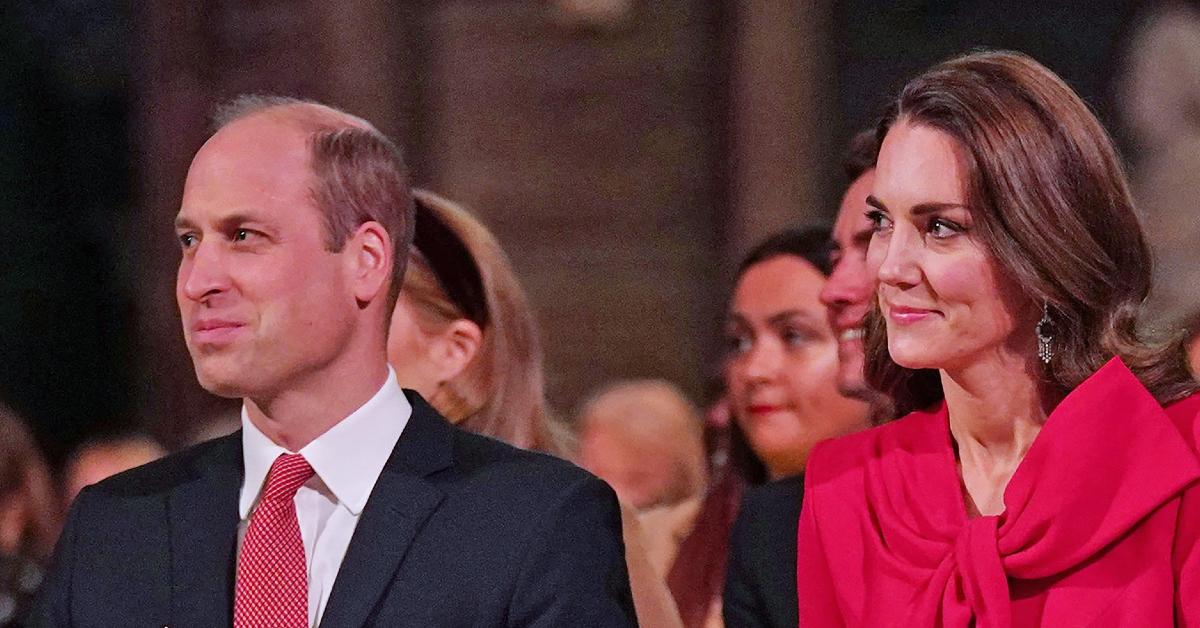 All an act? Prince William and Kate Middleton couldn't have looked happier during the December 8 Christmas event, which the latter hosted, and now people are accusing the couple of staging photos during the event.
Article continues below advertisement
One person said the snaps looked "rehearsed," while another echoed similar sentiments, saying, "It is rehearsed anyway."
"So she does stop grinning, she's either not getting her own way or reminding him who's boss," a third person stated.
However, some defended the pair. "How can it be rehearsed that they knew exactly when the camera was going to be on them. Come on use your brain and be realistic," one user snapped back.
Article continues below advertisement
During the shindig, Kate's family — Michael Middleton, Carole Middleton and Pippa Middleton were all in attendance — and Princess Eugenie, Princess Beatrice and more were all spotted in the audience.
Article continues below advertisement
Article continues below advertisement
"We've been through such a bleak time. We've seen so many challenges. We've lost our loved ones. We've seen our frontline workers under immense pressure," the 39-year-old said in a new video from her upcoming special Royal Carols: Together At Christmas, which will air in the U.K. on Christmas Eve.
Article continues below advertisement
She continued, "And also we've been more emotionally and socially distanced and isolated from each other. But I suppose through that separation, we've also realized how much we need each other and how acts of kindness and love can really bring us comfort and relief in times of distress. In the congregation we've got many inspirational individuals. We owe them a huge debt of gratitude for all they've done in bringing people together and supporting their communities. Tune in to @ITV at 7:30pm tomorrow, Christmas Eve to see this special event 🎄 #TogetherAtChristmas."
There will also be live performances by Leona Lewis, Ellie Goulding and Tom Walker.