Kate Middleton 'Has Got' Prince George's 'Journey' To Becoming King 'Planned,' Expert Says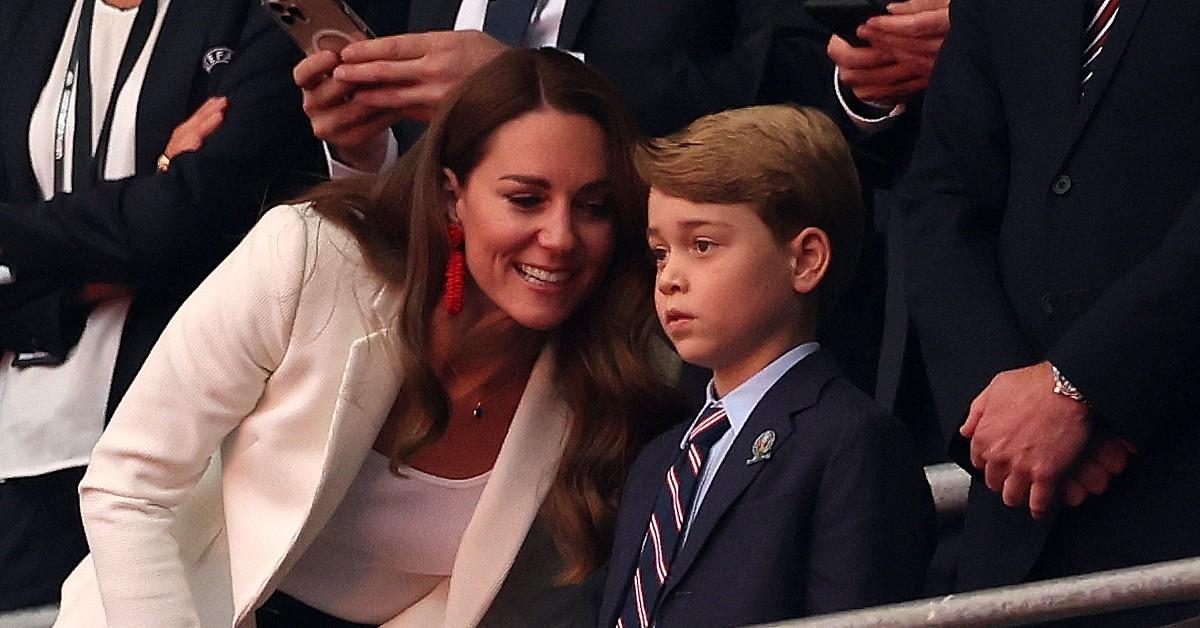 Even though Prince William has yet to take the throne, it looks like Kate Middleton is already training her eldest son, Prince George, 8, for the day that he gets to be in charge.
Article continues below advertisement
William and Kate took the tot to watch England take on Italy in the Euro 2020 final in July 2021, and fans thought it was adorable that he was wearing a suit, matching his father.
Article continues below advertisement
"William was apparently keen on the idea [of wearing a football shirt], but it was Kate, the former commoner, who said no. She was showing George that being 'on duty' requires a different approach ... he has to learn to don the royal armor," expert Duncan Larcombe explained. "That doesn't mean hiding his personality or feelings though – so George was encouraged to leap up and celebrate England scoring, to roar and wave and hug his mum and dad like any normal lad. And even to shed a tear when it all ended in heartbreak.
"George is only just beginning to understand his destiny, but Kate has got the journey planned," he added.
The youngin also looks up to his father, which is also another reason why he dressed up in his suit.
Article continues below advertisement
Article continues below advertisement
"Prince William is George's absolute hero," Larcombe shared. "He thinks his dad's the most perfect person on the planet. William would never have normally taken him to the football because it was an official outing in his role as president of the FA, but George absolutely begged to be allowed to come along."
Some people pointed out that George should have been able to wear a more casual outfit.
"With George, he got quite a lot of social media attention," royal expert Robert Jobson said. "Some were critical about him wearing a shirt and tie like his dad, which I thought was very harsh. He has been very popular, but I think they are going to try and keep him out of the limelight a little bit. They are very conscious of that."