Kate Middleton Once 'Jokingly Rolled Her Eyes' When A Friend Mentioned Meghan Markle's TV Show 'Suits,' Insider Claims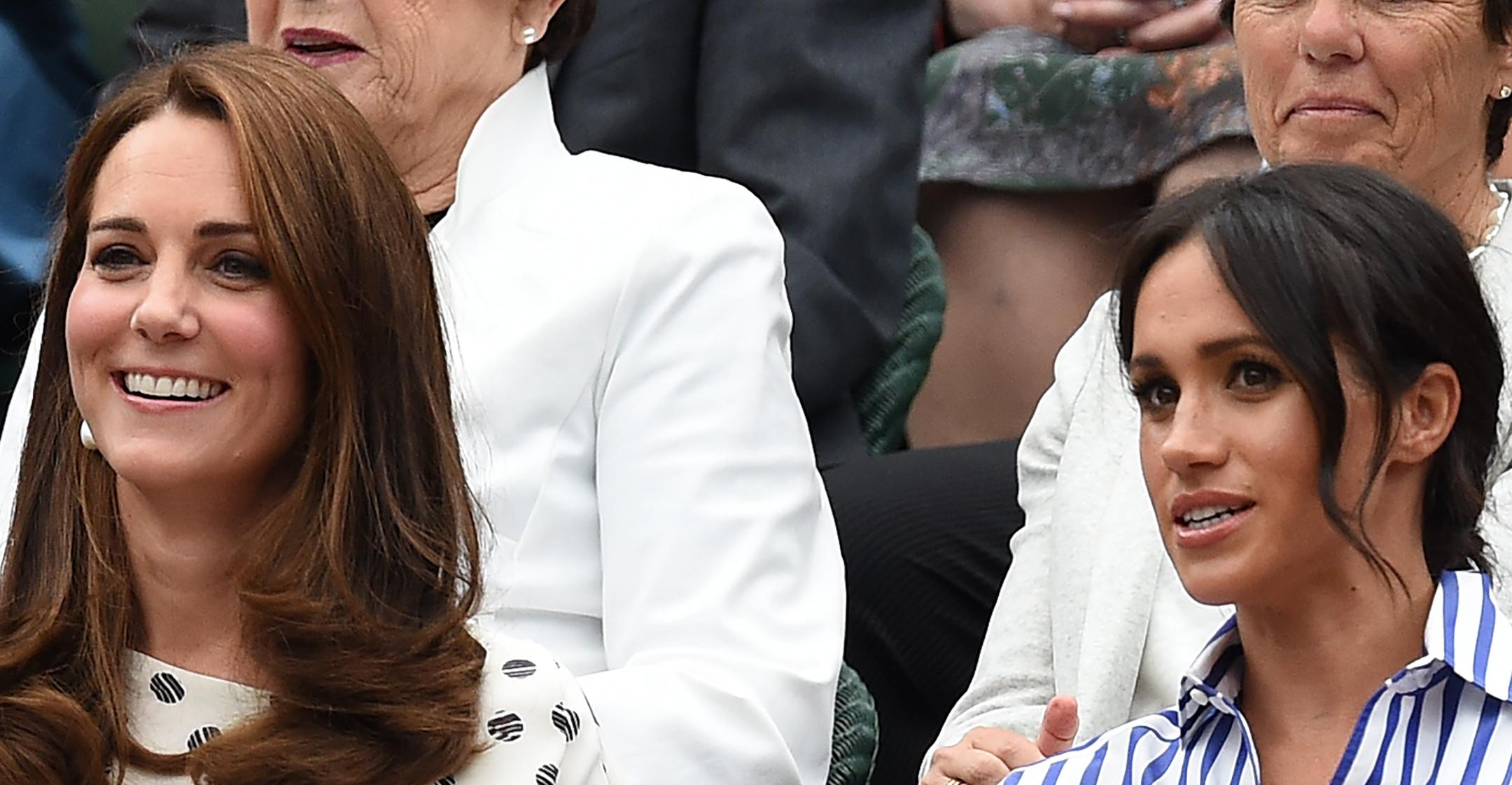 Ouch! Kate Middleton and Meghan Markle haven't always gotten along, and apparently, the former didn't hide her feelings when talking about the TV star.
Article continues below advertisement
The U.K. native once "jokingly rolled her eyes at the mention of Suits," an insider claimed, The Mirror reported, adding that Kate is "150 percent more reserved than" Prince William, who is "frank about what's on his mind, including family woes."
Meghan and Kate have not been on the best terms for years. In March 2021, the mom-of-two got candid about their relationship and claimed that Kate was the one who made her cry prior to her wedding to Prince Harry.
Article continues below advertisement
"The reverse happened, and I don't say that to be disparaging to anyone because it was a really hard week of the wedding and she was upset about something but she owned it — she brought me flowers, she apologized, a note apologizing – she did what I would do if I knew I hurt someone," Meghan told Oprah Winfrey after she asked if she made Kate cry. "What was shocking – six, seven months after our wedding that the reverse of that would be out in the world. I would have never wanted that to come out about her, ever, even though it had happened. I protected that from ever coming out in the world."
Article continues below advertisement
"A few days before the wedding, she was upset about something pertaining — the flower girl dresses, and it made me cry and it really hurt my feelings," the former actress explained. "I thought in the context of everything leading up to the wedding, that it didn't make sense to not just be doing whatever anyone else was doing, knowing what I was going through with my dad and what not."
Eventually, the two made up and decided to move on. "There wasn't a confrontation, I don't think it's fair to her to get into the details of that because she apologized and I have forgiven her. What was hard to get over was being blamed for something that not only I didn't do, that happened to me, and the people who were part of our wedding going to our comms. team and saying this didn't happen," Meghan said.
Article continues below advertisement
In Finding Freedom, Omid Scobie and Carolyn Durand pointed out that Meghan and Kate just don't have much in common. "Meghan would agree with the assessment that the duchesses were not the best of friends. Their relationship hadn't progressed much since she was Harry's girlfriend," the authors wrote. "But they were not at war with each other, either. There were awkward moments, such as the day the women happened to cross paths at Kensington Palace (in early 2017, when Harry and Meghan were still only dating), and although both were heading out to go shopping — in the same street — Kate went in her own Range Rover."