Kate Middleton & Meghan Markle's Alleged Feud 'Masked The Real Problem, Which Was The Rift Between The Boys,' Expert Claims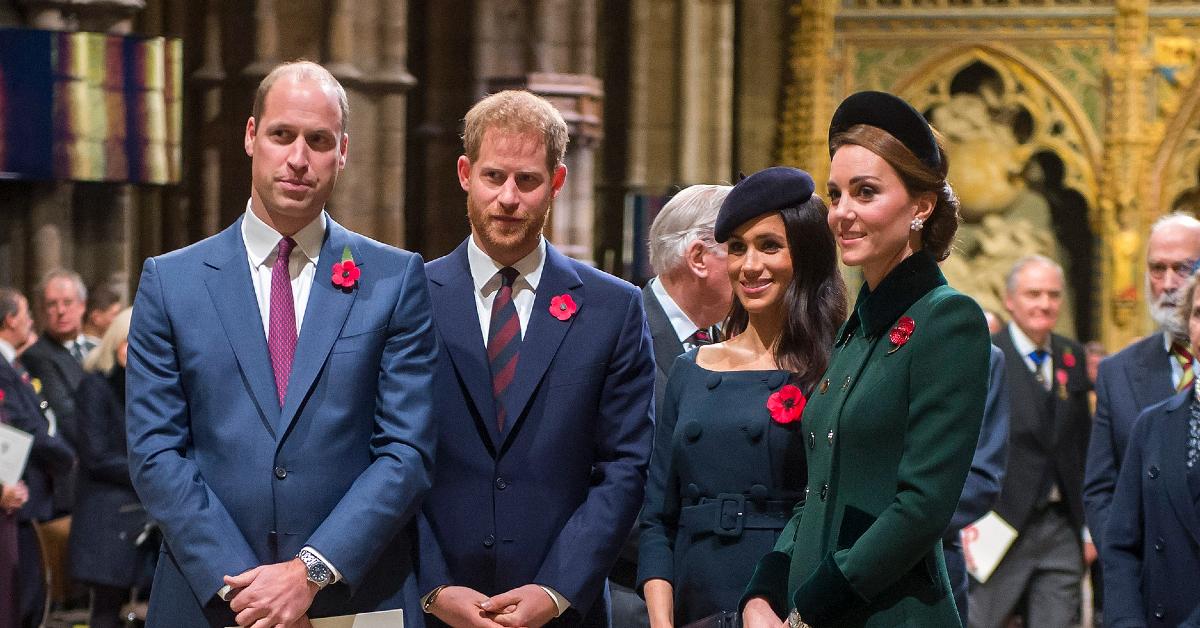 For years, Kate Middleton and Meghan Markle reportedly never got along, and their narrative was always featured in the media. Now, according to Carole Malone, she knows the reason why their so-called feud took center stage.
Article continues below advertisement
"I think more was made of the rift between Meghan and Kate in the beginning, because there were lots of stories about how Meghan hadn't felt welcomed by Kate when she first came to live in this country," she claimed in Channel 5's documentary Royals At War.
Article continues below advertisement
"There were stories about Meghan's high-handedness," she continued. "There were stories about how Meghan had made Kate cry in the lead-up to the wedding, and about an altercation about little Charlotte's dress. So, there was all of that, and that was kind of put down to this simmering feud between them, and also, I suspect there was a bit of competition between the pair of them. And I think that probably masked the real problem, which was the rift between the boys."
Earlier this year, the former actress spoke about an incident that occurred before her wedding to Prince Harry.
Article continues below advertisement
"The reverse happened, and I don't say that to be disparaging to anyone because it was a really hard week of the wedding and she was upset about something but she owned it — she brought me flowers, she apologized, a note apologizing – she did what I would do if I knew I hurt someone," Meghan said after Oprah Winfrey asked if she made Kate cry. "What was shocking – six, seven months after our wedding that the reverse of that would be out in the world. I would have never wanted that to come out about her, ever, even though it had happened. I protected that from ever coming out in the world."
Article continues below advertisement
"A few days before the wedding, she was upset about something pertaining — the flower girl dresses, and it made me cry and it really hurt my feelings," the mom-of-two explained. "I thought in the context of everything leading up to the wedding, that it didn't make sense to not just be doing whatever anyone else was doing, knowing what I was going through with my dad and what not."
Meanwhile, Harry and Prince William haven't been on good terms in quite some time.
"I am still not convinced that there is a looming reconciliation," expert Kinsey Schofield claimed. "I don't suspect that it is a priority for Prince William to patch things up with Prince Harry as they are at severely different stages in their lives. It appears that Prince William is busy trying to support his family through death and scandal while Prince Harry is concentrating on projects that are financially beneficial."