Kate Middleton Dazzles In Green Dress During Dinner In Jamaica — And Wears Queen Elizabeth's Jewelry!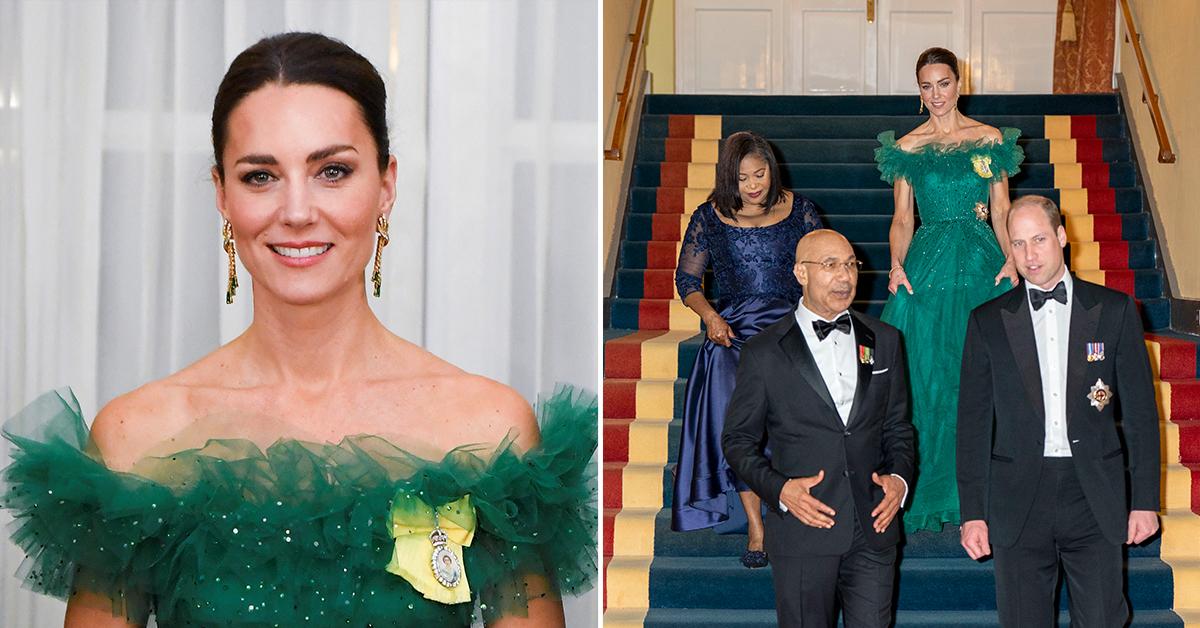 As usual, Kate Middleton looked gorgeous when she stepped out to a dinner hosted by the Governor General of Jamaica, Sir Patrick Allen, on Wednesday, March 23.
The Duchess, 40, wore a dazzling green dress — and Queen Elizabeth even lended her some jewelry for the occasion!
Article continues below advertisement
Scroll through the gallery below to see more photos!
Article continues below advertisement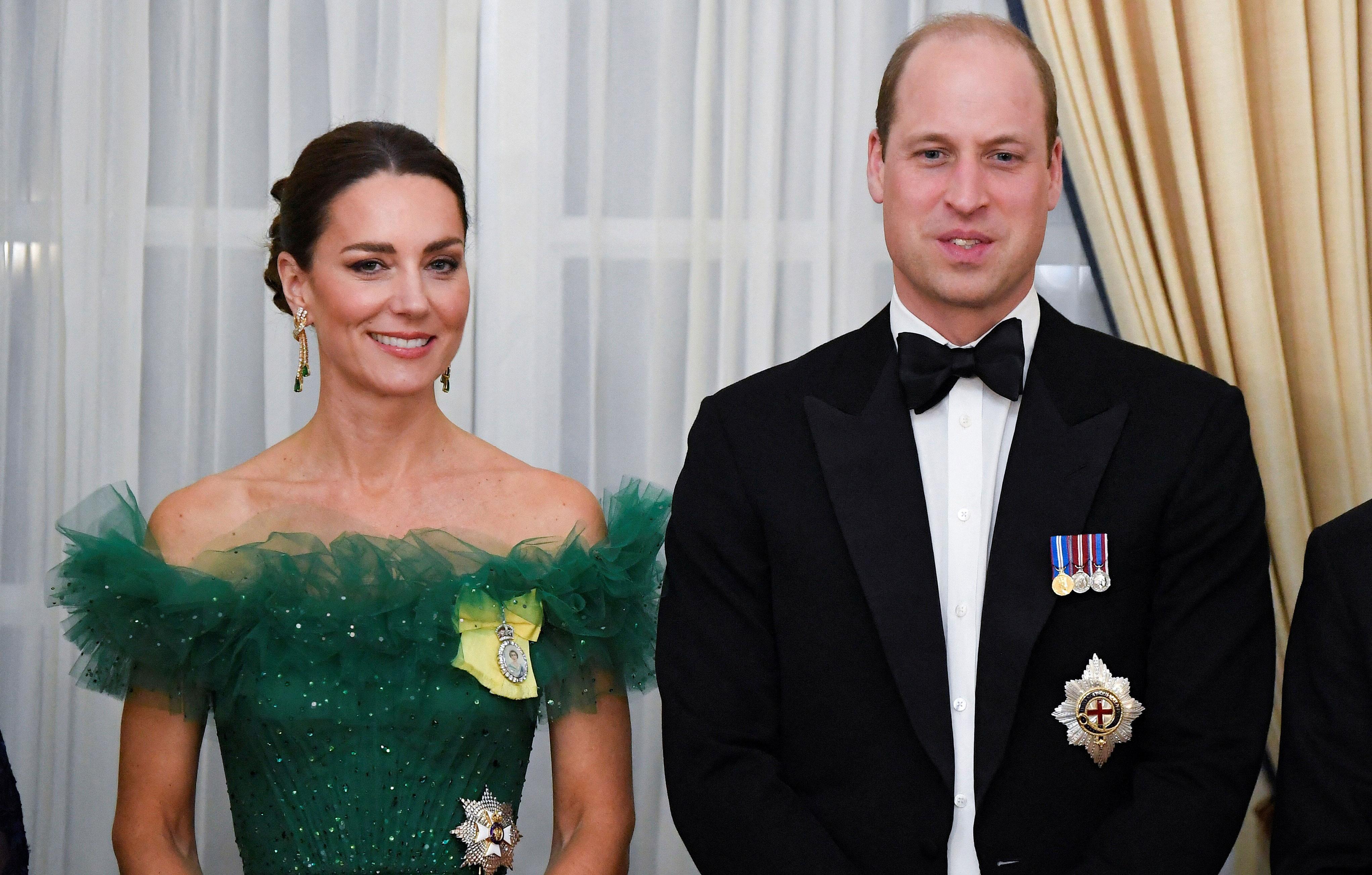 The mom-of-three wore her hair back in a bun, while her husband looked dapper in a black suit.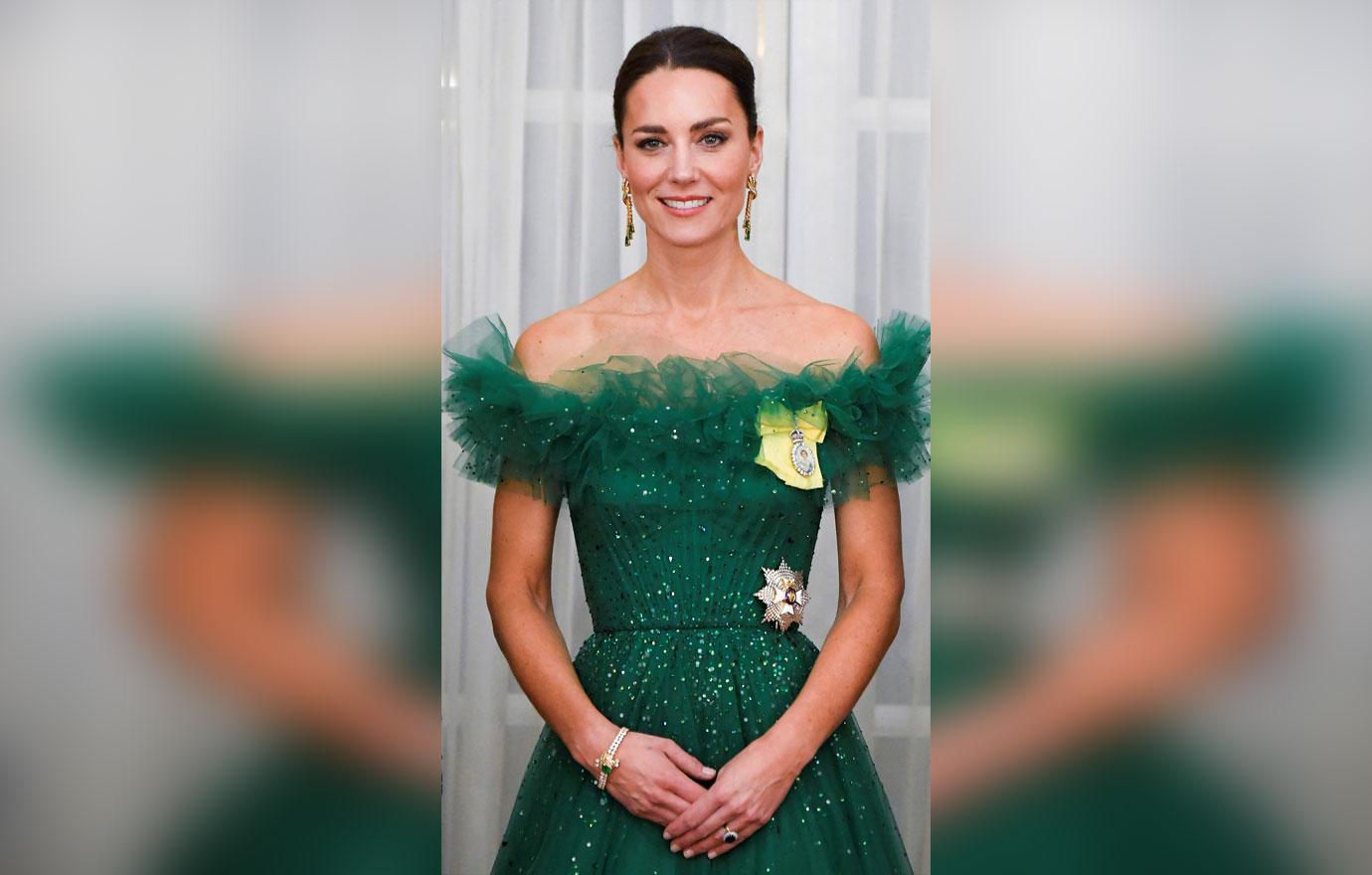 "Already in our short time here in Jamaica, Catherine and I are delighted to have felt what Bob Marley described so many years ago – the spirit of 'One love' that Jamaica has given to the world and which makes this country so special," the couple captioned some photos via Instagram.
Article continues below advertisement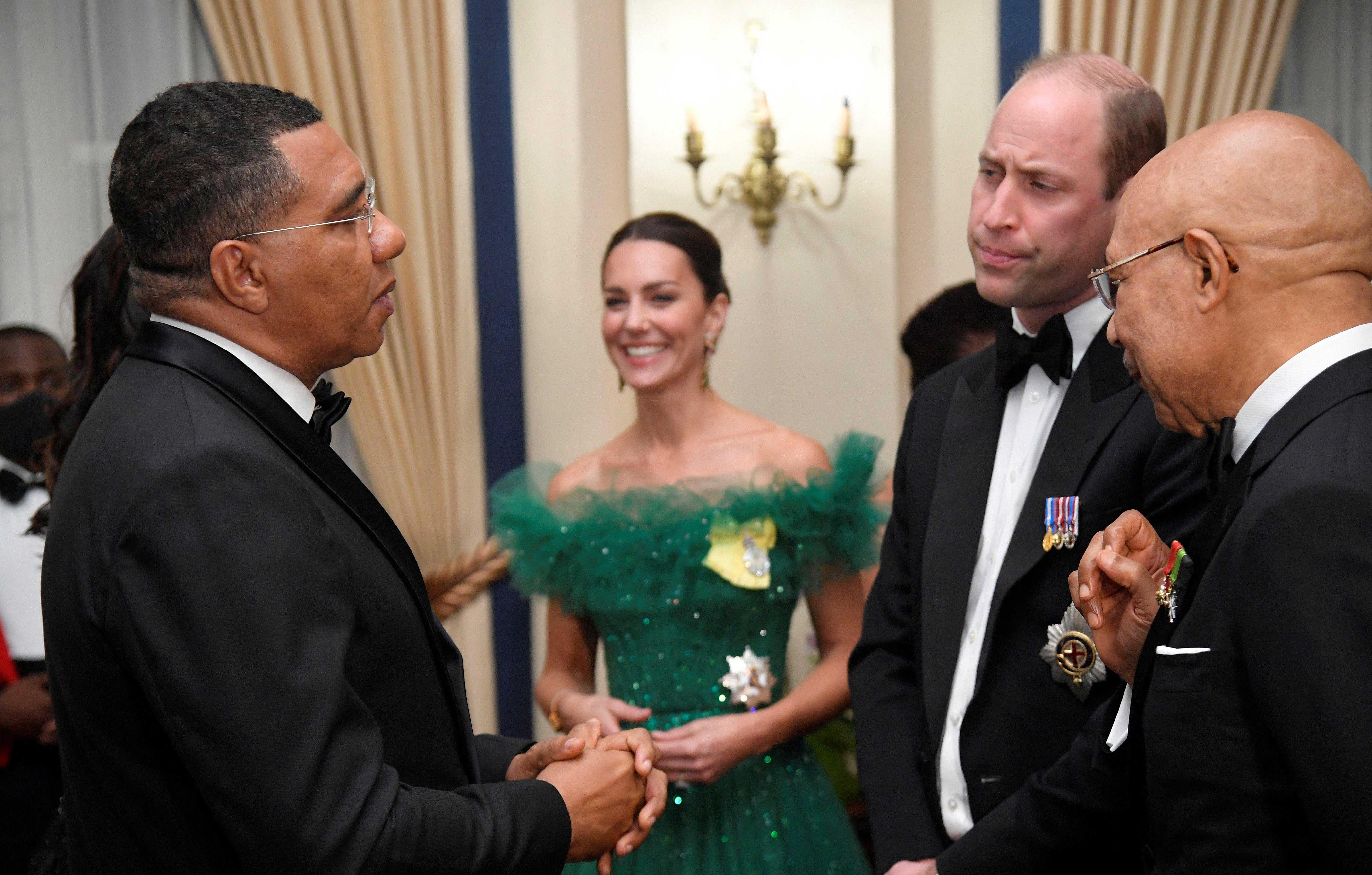 The message continued, "As we heard for ourselves at the cradle of reggae music last night in Trench Town, when the Rasta drums start playing, you really do know how to have a good time. Here in Kingston today we've met students and staff at Shortwood Teachers' College, striving to give children a strong foundation for life; Doctors and nurses in Spanish Town Hospital working selflessly to care for the sick and vulnerable despite the challenges of the pandemic; And the Jamaican Defence Force working hand in glove with local communities in Flankers to prepare young people for employment and adult life. We deeply admire their dedication and commitment. Catherine and I only wish we had more time to spend with you all in Jamaica."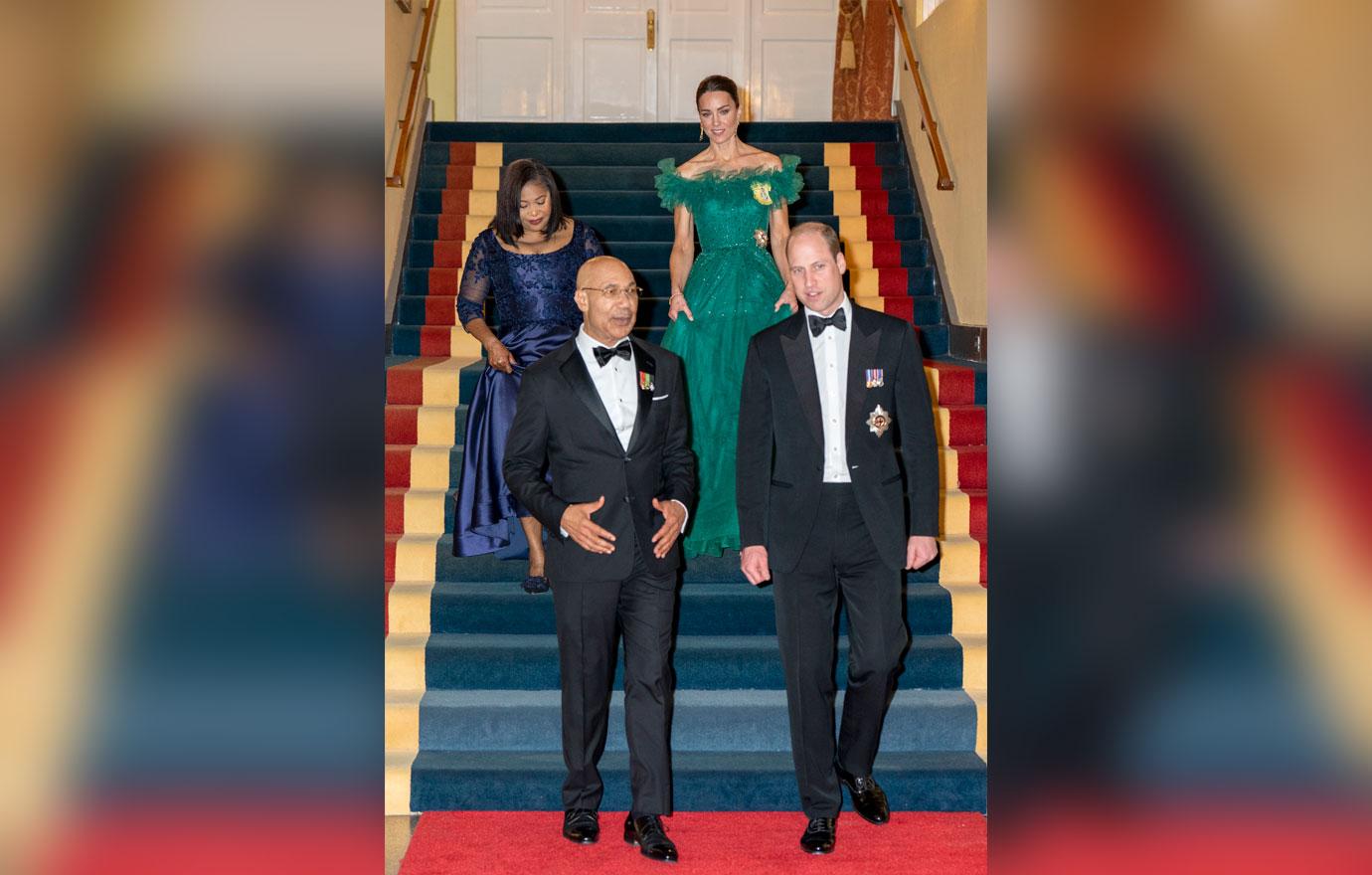 During the dinner, William addressed how Queen Elizabeth is the head of state — but not for much longer.
"I want to express my profound sorrow. Slavery was abhorrent. And it should never have happened," he said in his speech. "While the pain runs deep, Jamaica continues to forge its future with determination, courage and fortitude. The strength and shared sense of purpose of the Jamaican people, represented in your flag and motto, celebrate an invincible spirit."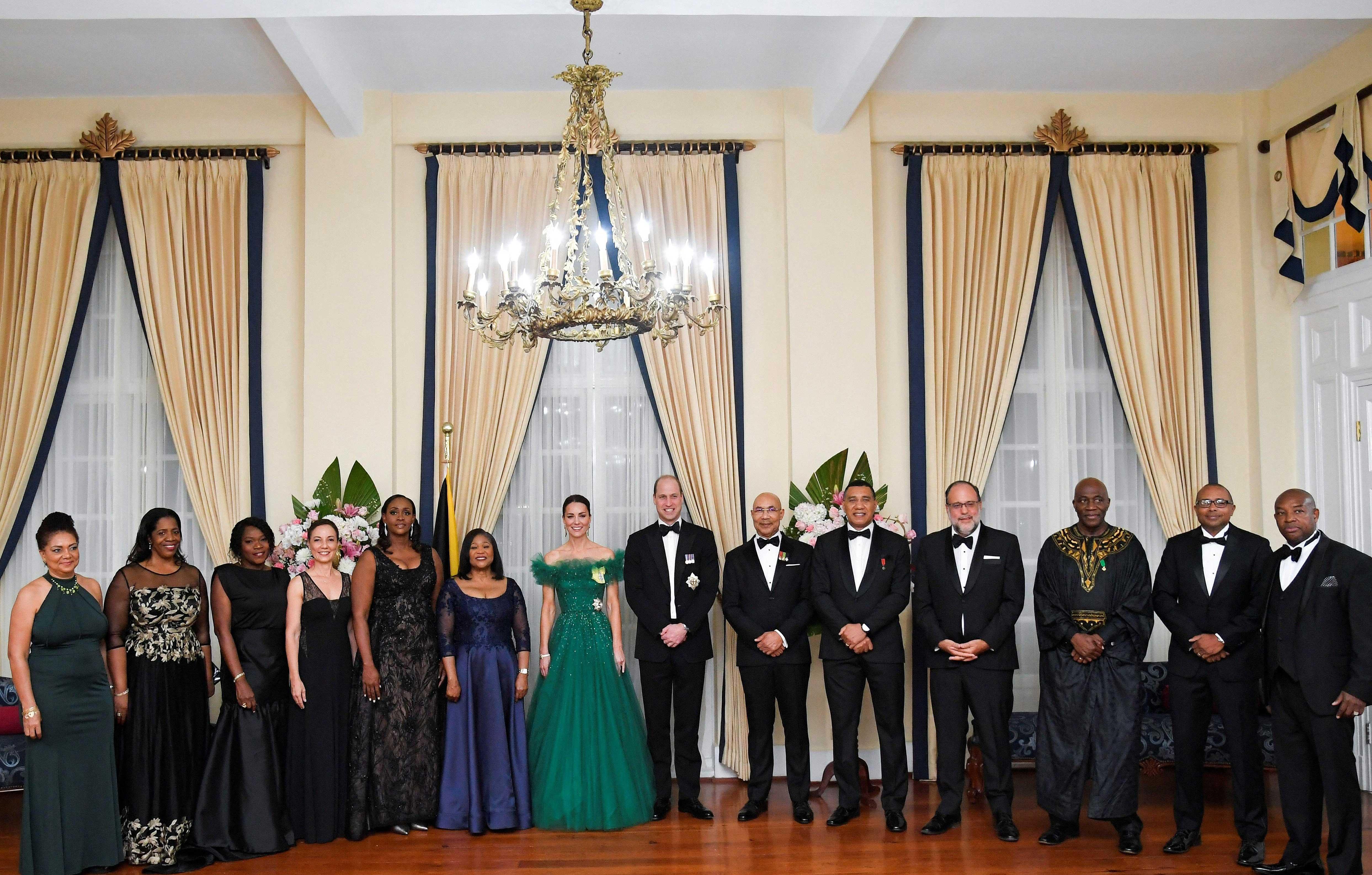 That same day, Jamaica's Prime Minister Andrew Holness said the country would be moving in a different direction.
"We're very, very happy to have you and we hope you've received a warm welcome of the people," Holness said. "Jamaica is a very free and liberal country and the people are very expressive —and I'm certain that you would have seen the spectrum of expressions yesterday," he said, referring to a recent protest.