Kate Middleton Called Out For Trying To Be Like Princess Diana: She 'Should Stick To Being Herself'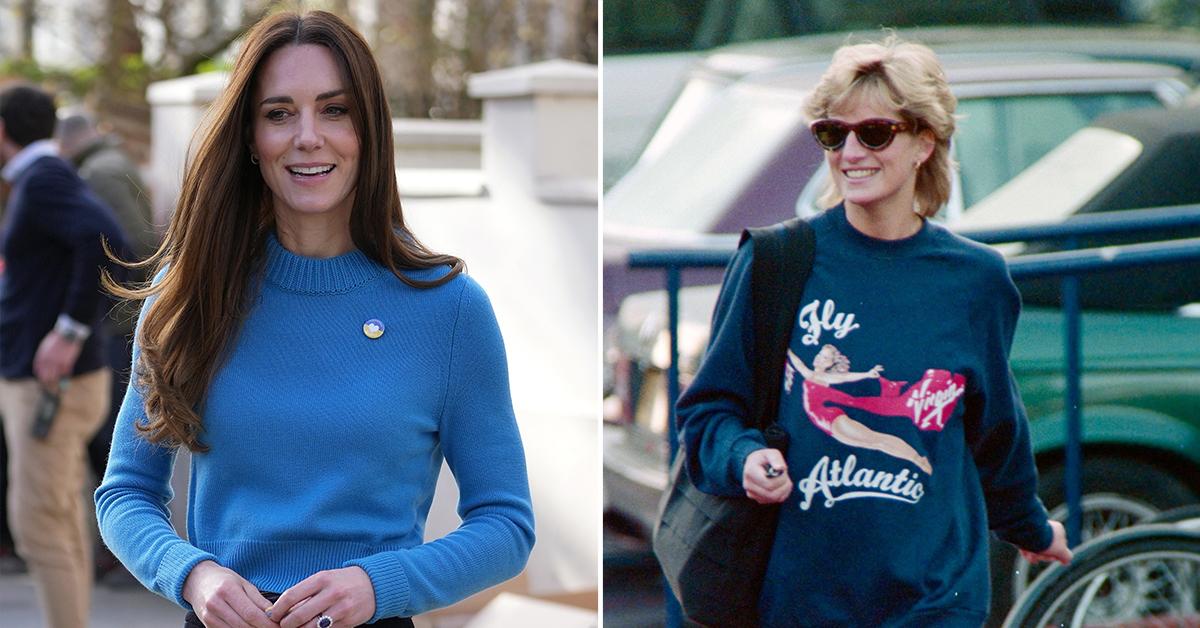 After a new photo of Princess Diana was released, people couldn't help but comment how Kate Middleton looks exactly like Prince William's wife.
Article continues below advertisement
While comparing the photo of Diana and a picture of Kate, which was released for her 40th birthday, expert Angela Levin wrote, "I think Catherine, Duchess of Cambridge should stick to being herself. She doesn't need to try to be someone else including Diana. She's great as she is."
Article continues below advertisement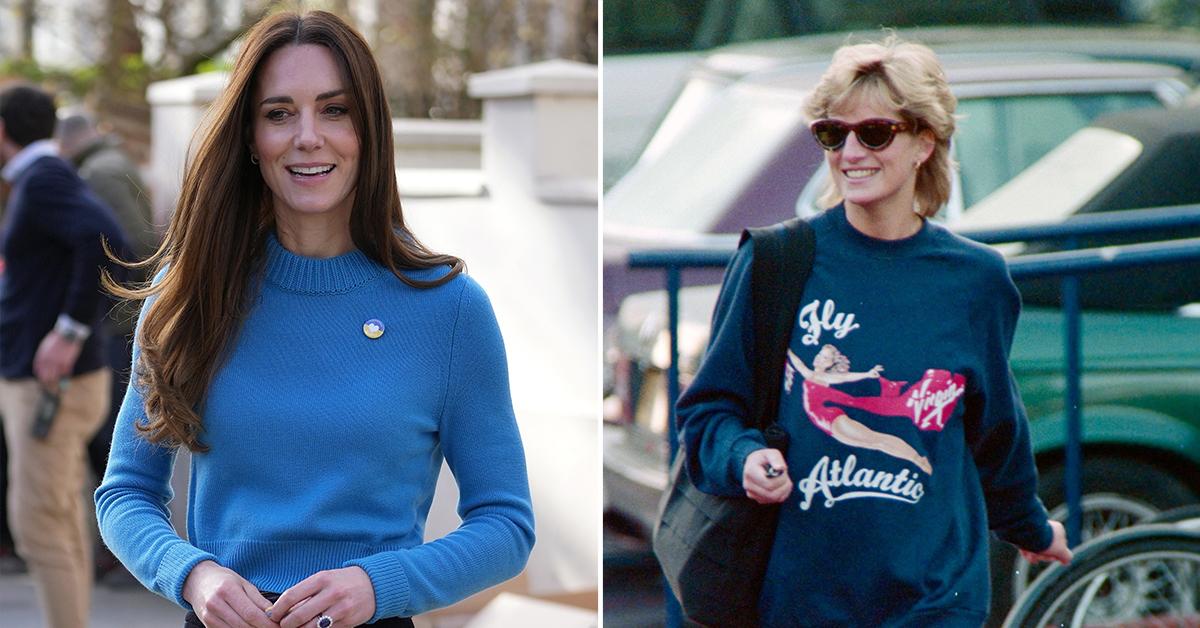 But fans were quick to defend the mom-of-three.
Article continues below advertisement
One person said, "I don't even think she is trying to be Diana, I don't see any major similarities to Diana apart from the fact that they are both beautiful and kind," while another added, "The Duchess of Cambridge never tried to be anyone else but herself. She has been in the public eye for over 20 years. A lot longer than that of Diana. The Duchess of Cambridge has made her own mark and done things her own way including creating her adorable family."
A third added, "Of course she can't be compared to Diana. Diana was doing over 500 appearances every year, and so many tours and she was so young. She had a huge influence on pop culture and her charity work remains unmatched. So yeah. No comparison."
Kate has often been compared to Diana, especially because she's willing to speak out about important topics.
Article continues below advertisement
"Kate is very, very keen to raise awareness about things that are still quite taboo, and it echoes Diana, very early in the days of her royal career, getting behind causes like homelessness or HIV and AIDS that senior members of the royal family just weren't going for," Sunday Times royal editor Roya Nikkhah said. "I think addiction is still one of those issues that is perhaps slightly under the radar in terms of people being honest and talking about it."