Queen Elizabeth Loves That Kate Middleton Adores 'William For Himself, Not For His Title,' Author Reveals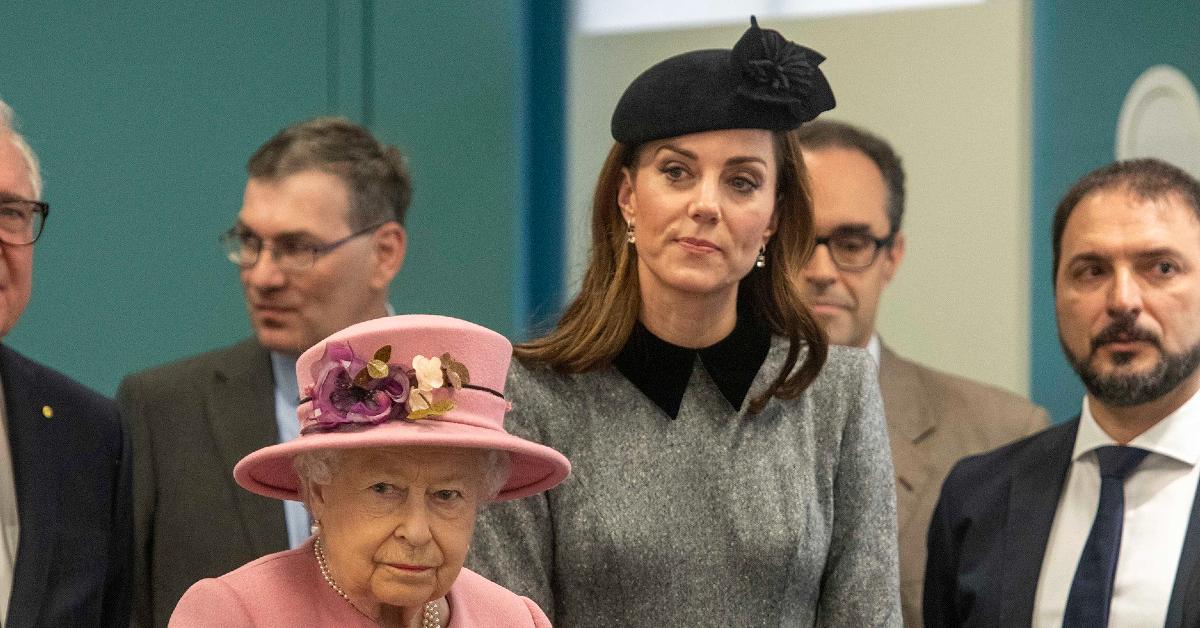 It's no secret that Queen Elizabeth and Kate Middleton are two peas in a pod, but now it's been revealed that the matriarch has another reason why she respects the 40-year-old.
"The thing about Kate is the Queen was impressed she adored and loved William for himself, not for his title," biographer Andrew Morton said. "She spends a lot more time supporting and nurturing the relationship between William and Catherine than she did with Charles and Diana. It's pretty clear she wasn't going to make that mistake again."
"Everything that happened in [Kate and William's] relationship was quite strategic, quite thought through, after a period of time. In the beginning, nobody in the royal household expected for a second that the university romance with Catherine and William would continue for any time after they graduated, like most college romances which disintegrate under the intense scrutiny of jobs and geography," he continued.
Article continues below advertisement
William, 39, and Kate have yet to take the throne, but when the day comes, the Queen, 96, knows they will be fantastic.
Article continues below advertisement
"The Queen very much regards Catherine as ... a safe pair of hands," expert Joe Little shared with Us Weekly. "She's been a member of the royal family for 10 years now. I think given that all that's going on in the past few years in the royal family in terms of the fallouts ... the Queen has great trust in Kate."
"Kate has found her own niche within the royal family," he continued. "And she focuses on things that mean a great deal to her that she feels that she can give something to the charity... in a great way."
Ultimately, the Queen knows the monarchy will be in good hands with William and Kate, who got married in 2011. "I would say that the Queen has great trust in the future Prince and Princess of Wales William and Catherine will be one day," Little added. "And, you know, in the fullness of time ... King William and Queen Catherine."