Gayle King Gets Called Out For 'Sexist' Comment After Asking Why Princess Anne Was The Only Female To Walk Behind Prince Philip's Coffin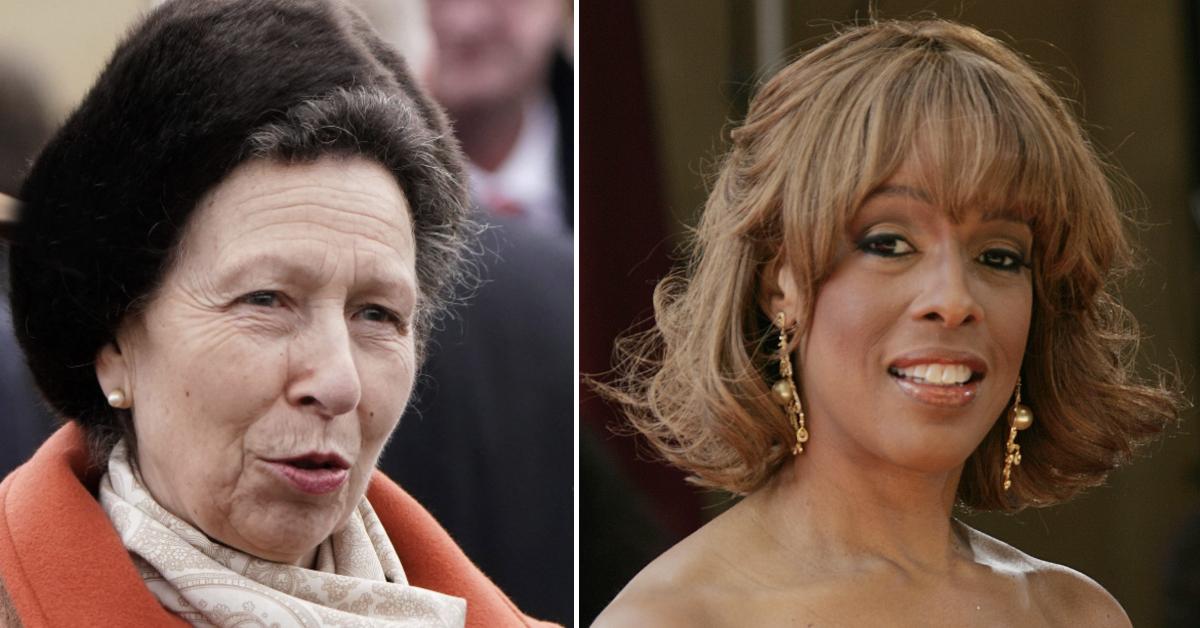 Not having it! While covering Prince Philip's funeral on April 17, Gayle King asked Vanity Fair editor Tina Brown why Princess Anne was the only woman to walk behind the late Duke's coffin.
Article continues below advertisement
Traditionally, men follow the casket during a funeral procession, but Anne has taken part in other events before, including the Queen Mother's funeral in 2002.
Of course, social media users immediately were upset with King's question. One person wrote, "And I find it disrespectful of her to even question. Princess Anne was his only daughter. Of course, she was going to do that," while another echoed, "Gayle asked Tina Brown why Anne was in the funeral procession with the men? Uh, Princess Anne is Prince Philip's only daughter!"
Article continues below advertisement
A third user added, "Gayle King has already demonstrated how little she knows about the royals with her numerous articles based on the word 'unproductive.'"
Article continues below advertisement
A fourth person fumed, writing, "If I were Princess Anne, I would sue Gayle King for being a sexist."
Princess Anne — who is the only daughter of Queen Elizabeth and Prince Philip — has taken on many military appointments over the years. Her first appointment was with the 14th/20th King's Hussars, now the King's Royal Hussars, and she also is an Admiral in the Royal Navy, a General in the British Army and an Air Chief Marshal in the Royal Air Force.
Article continues below advertisement
In a 2020 ITV documentary called Anne: The Princess Royal at 70, she spoke about what it was like to grow up with three brothers.
Article continues below advertisement
"As a member of the Royal Family, females tend to be treated as honorary men," she said. "So they would become involved in organizations otherwise men only."
During Philip's funeral, Anne stood next to her older brother, Prince Charles.
Article continues below advertisement
"You know it's going to happen but you are never really ready. My father has been my teacher, my supporter and my critic, but mostly it is his example of a life well lived and service freely given that I most wanted to emulate," the letter, which was released on Sunday, April 11, began.
"His ability to treat every person as an individual in their own right with their own skills comes through all the organisations with which he was involved," she continued. "I regard it as an honour and a privilege to have been asked to follow in his footsteps and it has been a pleasure to have kept him in touch with their activities."