Future Monarchs From Denmark, Norway & Sweden Get Together Via Zoom Call To Chat About Family Life, Work & More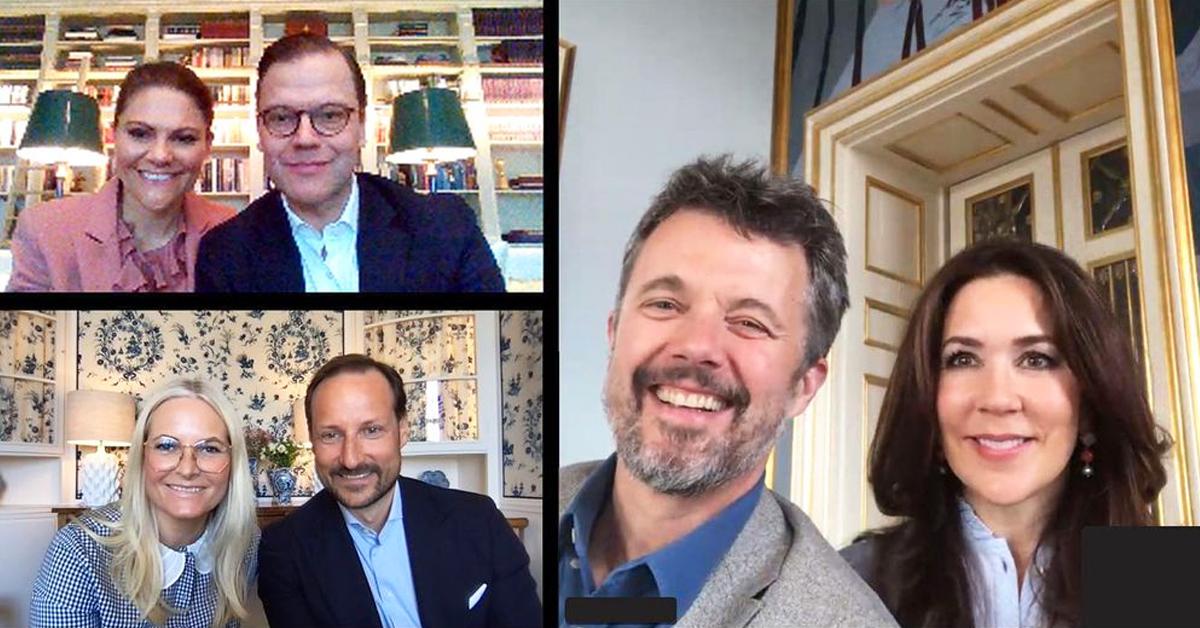 International travel may be halted, but several future monarchs from around the world still found a way to chat with one another.

On April 26, royal couples from Denmark, Norway and Sweden had a Zoom call from their respective homes to talk about the pandemic, family life, work and more.
Article continues below advertisement
The three families have been close for years and are often seen vacationing together, and some of them are even godparents to each other's children.

After their chat, each family posted photos and screenshots on their Instagram pages.
Article continues below advertisement
"In addition to updating each other on the lives of the families, Your Royal Highnesses also spoke about the work of their patronages and landmarks during this time," one of the captions read.

Their talk concluded with all of them wishing each other well, with high hopes that they can get together face-to-face one day soon.
Article continues below advertisement
Article continues below advertisement
"As parents you've got the day-to-day elements of being a parent, but during lockdown, we've had to take on additional roles that perhaps others around us, in our communities, or in our lives would've supported us with," she noted in January. "I've become a hairdresser this lockdown, much to my children's horror, seeing mum cutting hair."
"We've had to become a teacher — and I think, personally, I feel pulled in so many different directions and you try your best with everything, but at the end of the day, I do feel exhausted," she confessed.