Watch: Kate Middleton Says Homeschooling Her 3 Kids Has Been 'Exhausting' — But Prince William Has Been Her 'Greatest Support' System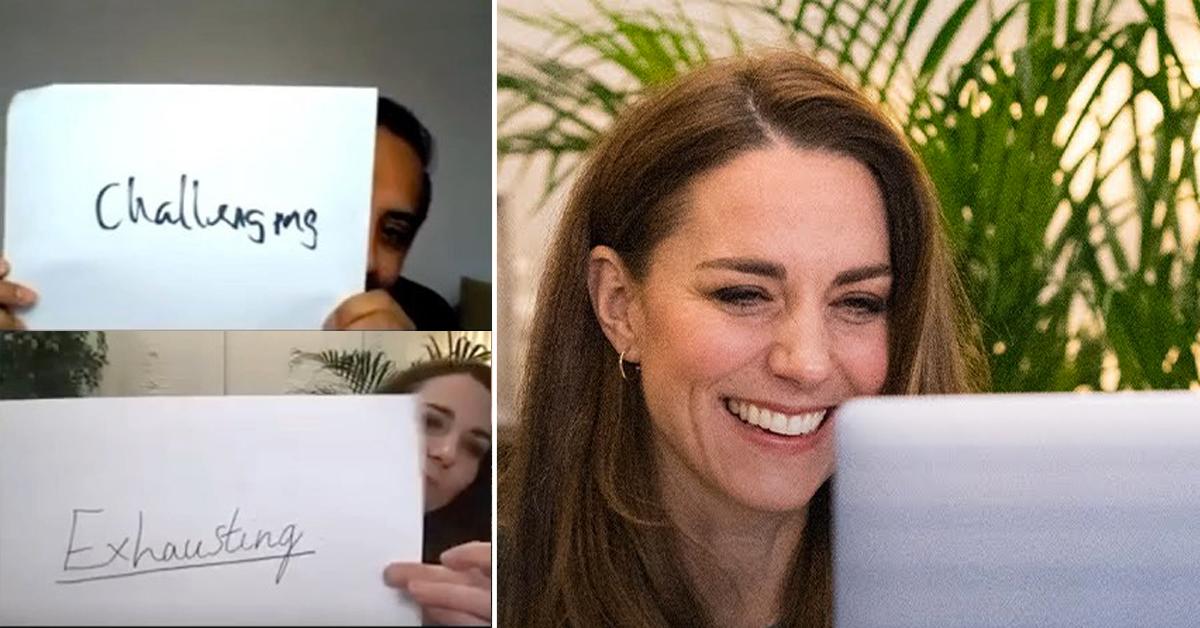 Despite being in the royal family, Kate Middleton said homeschooling her three kids has been "exhausting" amid the COVID-19 pandemic. In a candid chat, the 39-year-old revealed why being around her kids 24/7 has been an adjustment.
"As parents, you've got the day to day elements of being a parent, but I suppose during lockdown, we've had to take on additional roles that perhaps others around us, in our communities, in our lives, would have helped us, so I have become a hairdresser this lockdown, much to my children's horror," she said in January 2021. "I've become a teacher, and I think I perhaps feel pulled in different directions."
Article continues below advertisement
The brunette beauty also revealed that her husband, Prince William, has been "the greatest support" to her during this tough time.
Kate also spoke with other parents about how they have been holding up when they have been home with their kids. "It's been great to hear those, despite all of the challenges that is facing us — whether it's feeling a lot more hectic or pushed within the patience spectrum, it's so lovely to hear from all of you. I will just say there's hope and there's lots that we have sort of learned [when it comes to] the positive side of parenting."