Can Marital Privilege Law Save Prince Andrew?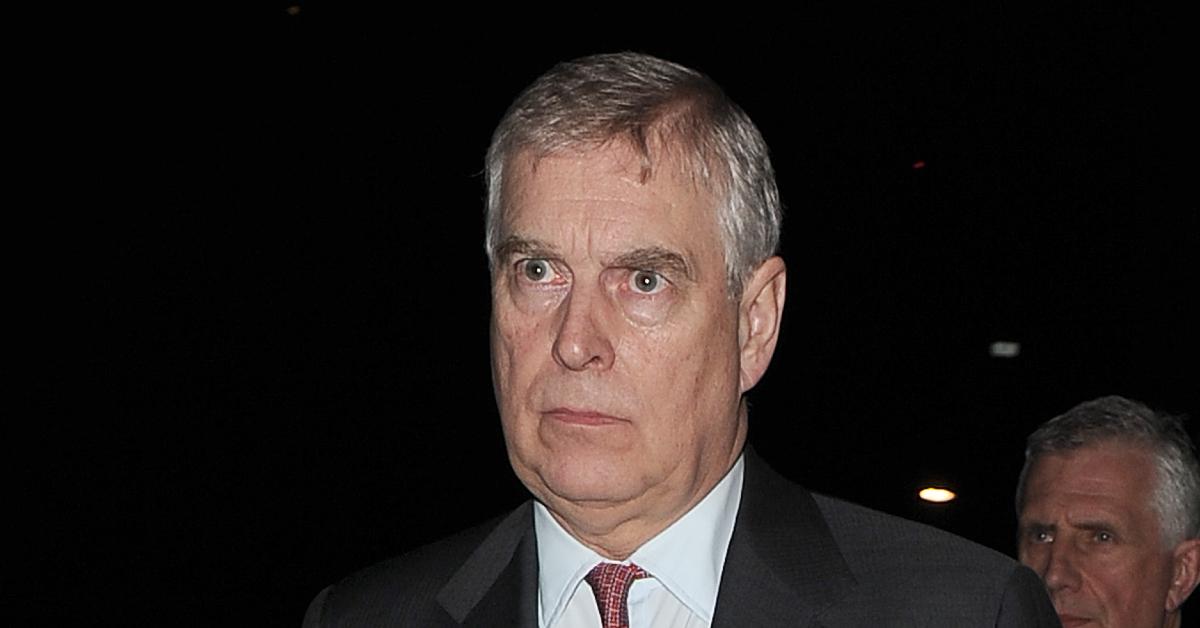 Article continues below advertisement
Given this talk of a royal reunion, it is worth noting that a common legal misconception is that a marital communication privilege is solely an American creation. It does indeed exist in other countries including the United Kingdom.
Article continues below advertisement
The marital communications privilege protects communications privately disclosed between a husband and wife. Either spouse may invoke the privilege and prevent the other from testifying about their private marital communications in a civil or criminal matter.
Don't think for a second that this privilege protects only Prince Andrew. Were Sarah Ferguson ever a party to a lawsuit similar to that brought by Ms. Giuffre, she could invoke this same privilege. The doctrine essentially makes both Prince Andrew and his former wife off-limits in court when it comes to their communications while married.
Article continues below advertisement
While designed as a legal shield, in practice, the martial privilege is equally a sword. The specter of its invocation can be used as an offensive weapon to stop a legal proceeding before it is filed if the plaintiff realizes that a suit would be pointless were the privilege invoked.
Article continues below advertisement
But do Prince Andrew and Sarah Ferguson actually need to be currently married to invoke the privilege? No. As long as any communication was made during a valid marriage (which absolutely existed between Prince Andrew and Sarah Ferguson) the privilege remains.
Article continues below advertisement
To be as clear as possible, any Epstein-related claim in which Prince Andrew would be a party will almost certainly be in the United States, as this is where the potential claimants are. In the United States, the marital privilege rule is found in Rule 130, Section 24 of the Rules of Evidence. It means that the husband or the wife, during OR after the marriage, cannot be examined in a legal proceeding without the consent of the other partner. This covers confidential communication given and revived during the marriage. The only exceptions are for a case against each other or for a case in which one of them is accused of a crime against their descendants or ascendant.
As it is rumored that Prince Andrew and Sarah Ferguson remained close friends after the divorce, it is possible that they have had communication about any set of facts that might one day be the subject matter of a lawsuit. Even though they were married, and may remarry in the future, any communications they had after the divorce until the time they remarried are not excluded in any potential case. The privilege/protection does not apply to communications made after divorce.
Article continues below advertisement
So if being currently married isn't a legally necessary condition for either of the two parties to invoke the marital communications privilege, what is the main strategic advantage for Prince Andrew to reconcile with his former wife?
Optics.
The logic goes that if Sarah Ferguson were married to Prince Andrew during the time he allegedly committed these heinous acts of sexual abuse of young girls, there is no way she would ever take him back. Their reconciliation speaks to something far beyond a legal privilege — it seeks to rehabilitate his persona.
Article continues below advertisement
Article continues below advertisement
For any trial that would take place in the United Kingdom, there is a significant exception to spousal privilege.
Article continues below advertisement
But the Giuffre case is on American soil, and it is reasonable to foresee that any other cases would be as well. Under American law, there is no exception to cover the type of commminicarion that Prince Andrew and Sarah Ferguson may have had about any Epstein-related issues while the were married.
No matter the path the relationship between these two people ends us taking over the next months and years, it is possible that these legal doctrines will come into play in an actual court of law at some point.
About Aron Solomon
Aron Solomon, JD, is the Head of Strategy and Chief Legal Analyst for Esquire Digital. He has taught entrepreneurship at McGill University and the University of Pennsylvania, and was elected to Fastcase 50, recognizing the top 50 legal innovators in the world. Aron has been featured in CBS News, TechCrunch, The Hill, BuzzFeed, Fortune, Venture Beat, The Independent, Yahoo!, ABA Journal, Law.com, The Boston Globe, and many other leading publications.