Theranos Takes A Princely Twist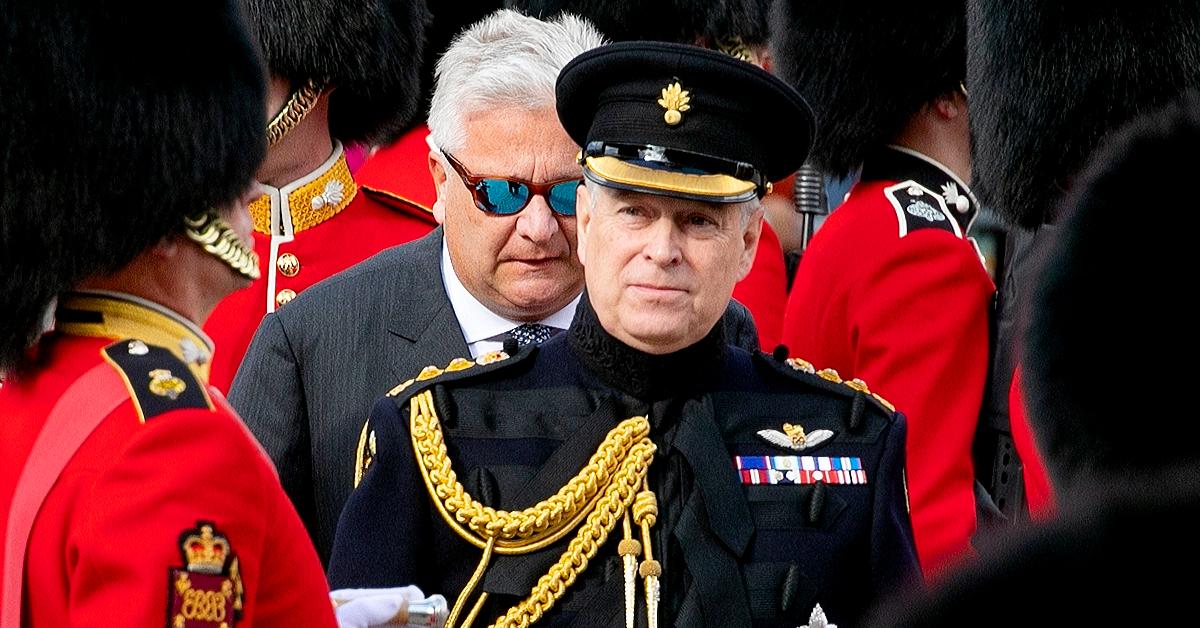 While all of the media attention is currently centered on the Theranos trial, temporarily stalled after one day of trial due to a COVID-19 scare on the jury, there is an improbable redemptive tale about to play out in a New York courtroom.
Article continues below advertisement
Prince Andrew is being sued in New York by Virginia Roberts Giuffre, who has consistently claimed that Prince Andrew had sex with her when she was 17. So, this case by Giuffre is a civil lawsuit seeking monetary damages.
Article continues below advertisement
As expected, his lawyers argued in a telephone hearing on Monday that he has not been properly served. They further argued that the claim against Prince Andrew is "baseless and unviable" because of a previous confidential settlement agreement between the Prince and the plaintiff in this case, Virginia Giuffre.
Article continues below advertisement
Prince Andrew's attorney, Andrew B. Brettler, who has previously represented Bill Cosby, argued on Monday that this confidential settlement — which they have asked Giuffre and Boies to release — makes it impossible for Giuffre to sue Prince Andrew or anyone else for the acts in issue in this civil suit. David Boies responded that this is not at all accurate, so it will be left to the court to decide these two essential issues of sufficiency or service and the terms of the release that will either allow or block a suit to move forward.
If the trial is able to move forward, Prince Andrew will of course not attend the trial in New York, nor should any of us expect him soon on American soil. He is reportedly under his mother's protective if not exactly nurturing embrace at Balmoral, where he is essentially judgment-proof.
Article continues below advertisement
For Boies, this is an interesting corollary to Elizabeth Holmes' criminal trial. Boies was once the hero of the legal world, recipient of many awards for his service to the profession and his stellar work. Yet depending upon one's perspective, Boies either had an exceptionally bad 2017 or 2017 revealed that he might be an exceptionally bad human being — even worse than Elizabeth Holmes' most significant detractors see her. First, his client for decades, Harvey Weinstein, had his full-on implosion, tainting Boies in the process. Then Theranos happened. Board member Boies, a huge proponent of Holmes, should have known better and evidently didn't.
As the New York Times reported in 2018: "Bad Blood, the best-selling Theranos exposé by the Wall Street Journal reporter John Carreyrou, laid out in gripping detail the aggressive efforts by Mr. Boies and his firm to intimidate — and, in some cases, terrify — company whistle-blowers. Mr. Carreyrou compared the tactics to those of 'thugs.'"
Article continues below advertisement
As Attorney Roy Konray of Team Law, points out: "In an American Court of Law, even Presidents and Princes can be held accountable for their actions by a jury of ordinary citizens. The long arm of the law will not be thwarted because the defendant is hiding behind the walls of Balmoral Castle or 1600 Pennsylvania Avenue."
Yet what we sometimes find as we search through the layers of these very complicated cases is, at least for some, redemption.
Article continues below advertisement
The most important things to come out of these trials are the least tangible because we trade on our reputations. As Michael Cassio's plaintive wail in "Othello" reminds us: "Reputation, reputation, reputation! O, I have lost my reputation! I have lost the immortal part of myself, and what remains is bestial."
About Aron Solomon
Aron Solomon, JD, is the Head of Strategy and Chief Legal Analyst for Esquire Digital. He has taught entrepreneurship at McGill University and the University of Pennsylvania, and was elected to Fastcase 50, recognizing the top 50 legal innovators in the world. Aron has been featured in CBS News, TechCrunch, The Hill, BuzzFeed, Fortune, Venture Beat, The Independent, Yahoo!, ABA Journal, Law.com, The Boston Globe, and many other leading publications.