Olympian Usain Bolt Says Prince Harry 'Got Really Serious' With Meghan Markle Very 'Quickly': 'I Haven't Talked To Him In A While'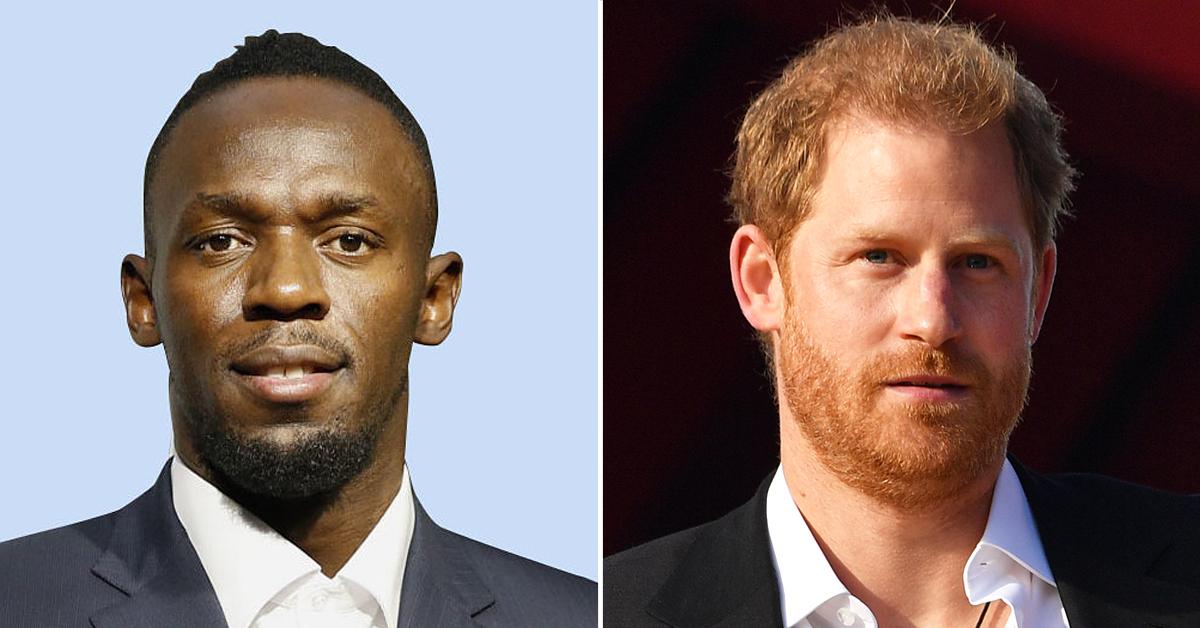 Olympian Usain Bolt and Prince Harry used to be pals, but it looks like ever since Meghan Markle came into the picture, they haven't stayed in touch.
Article continues below advertisement
"No, I didn't [get to organize his bachelor party]," he told The Sun about the dad-of-two, who left the royal family in 2020. "I haven't talked to him in a while but I still would like to keep in contact. I think he got really serious, really quickly."
After meeting the TV star in 2016, the two got married two years later and now share two children — Archie, 2, and Lilibet, 6 months.
"He is about married life and good for it now so has left that life behind now," Bolt said.
Four years ago, Bolt was adamant about showing Harry, 37, a good time before he tied the knot. "I'm thinking about having three. My idea is to have one in Kingston, one in Vegas and one in London," he said. "I know it's a lot to ask but these are his last nights of freedom. I will personally call Meghan and take responsibility for getting him home safely after each."
Article continues below advertisement
The two first met in 2012 when Harry visited Jamaica to mark Queen Elizabeth's Diamond Jubilee. At the time, they competed against one another in a race, but Bolt said they needed a rematch.
Article continues below advertisement
"I'm ready! I'm ready because he got away last time. There was a lot written saying I got beaten, so I can't live that down. He cheated! They said, 'On your mark, [get] set' and he just ran off," he said.
He also gushed over their friendship, saying, "He's really cool. He's a really nice guy. I really enjoy hanging out with him. Every now and then we see each other because we travel around so I see him sometimes."
Article continues below advertisement
Bolt also gave Harry his stamp of approval when it came to Meghan, 40. "I think everybody is happy because he's always the wild one of the royal family, but he's really cool. I'm sorry I didn't get to party with him before. She's definitely a nice girl," he expressed.