Tori Spelling Claims Her Parents Hosted Prince Charles At Their Holmby Hills Mansion: Royal 'Wanted' To Have Parties There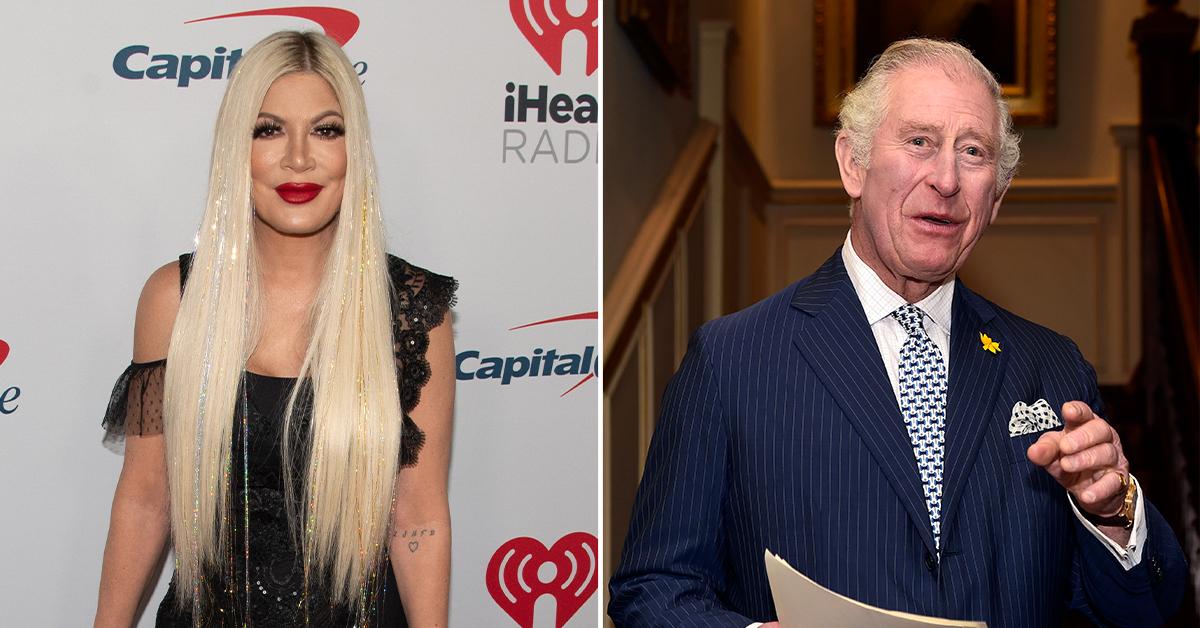 When Tori Spelling was younger, she got to hang out with the royals, as she claimed on a recent episode of her "90210MG" podcast that her parents, Aaron and Candy Spelling, hosted a lavish affair at their Holmby Hills mansion.
Article continues below advertisement
"The biggest misconception is that I grew up in the house," the blonde beauty told her costar and pal Jennie Garth. "We moved there when I was like 17. So I spent like two years there. I never saw every room, and I lived there for two years. There was a wing that all of my mom's staff lived in."
While living there, Candy hosted "two or three parties."
"The first party, and one of her only parties, was for Prince Charles," she remembered. "When he came to town, he wanted to have it there!"
Article continues below advertisement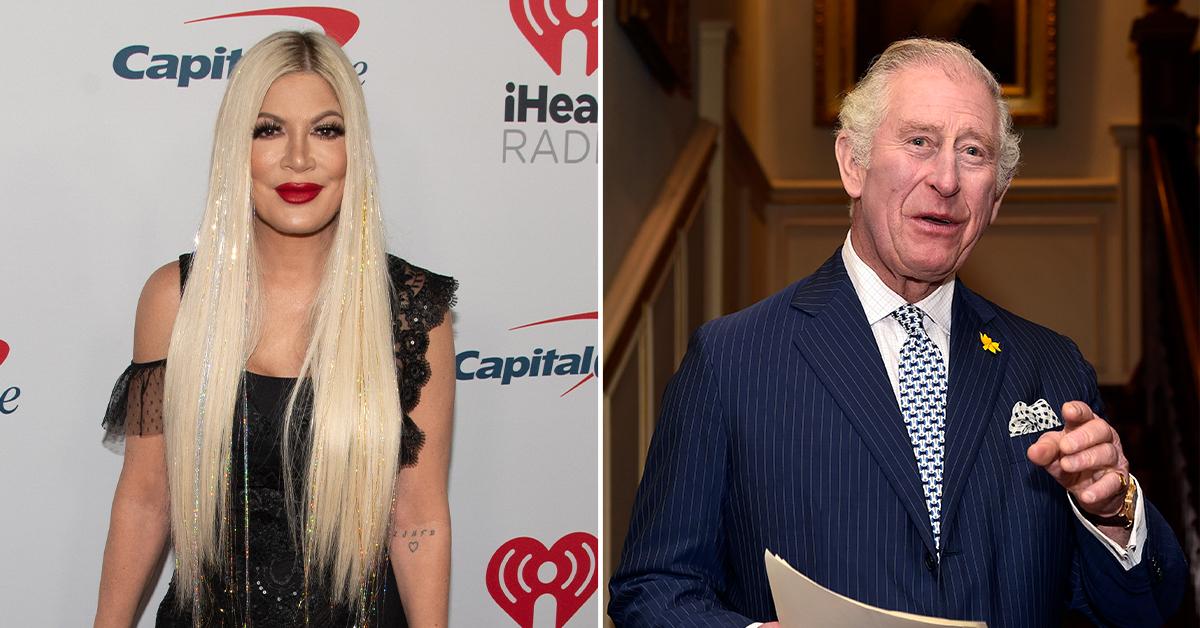 Article continues below advertisement
This is hardly the first time the royal family and celebrities have interacted.
Prince Harry recently moved to Montecito, Calif., and since Katy Perry and Orlando Bloom are in his neighborhood, he's gotten to know the couple.
Article continues below advertisement
"Just two days ago, Orlando Bloom sent me a message — because he's just down the road and we sort of keep in contact because of the paparazzi — he sent me a photograph which his security got of this long-haired guy with a beanie on, with his ear pods in, with his massive camera lying in the back of his 4x4 truck," Harry said on Dax Shepard's podcast. "A woman driving who did the peace sign sitting there as a distraction, and he is laid down in the back of this truck taking photographs of them out with their kid and whoever else is in that area."
Harry also touched upon how California has changed his life for the better. "Here, I can actually lift my head and I feel different. My shoulders have dropped, so has hers," he said. "You walk around feeling a little bit more free. I get to take Archie on the back of my bicycle. I never had the chance to do that."