Thomas Markle 'Wrote Down On A Piece Of Paper' He Was Having A Stroke As He 'Lost His Voice'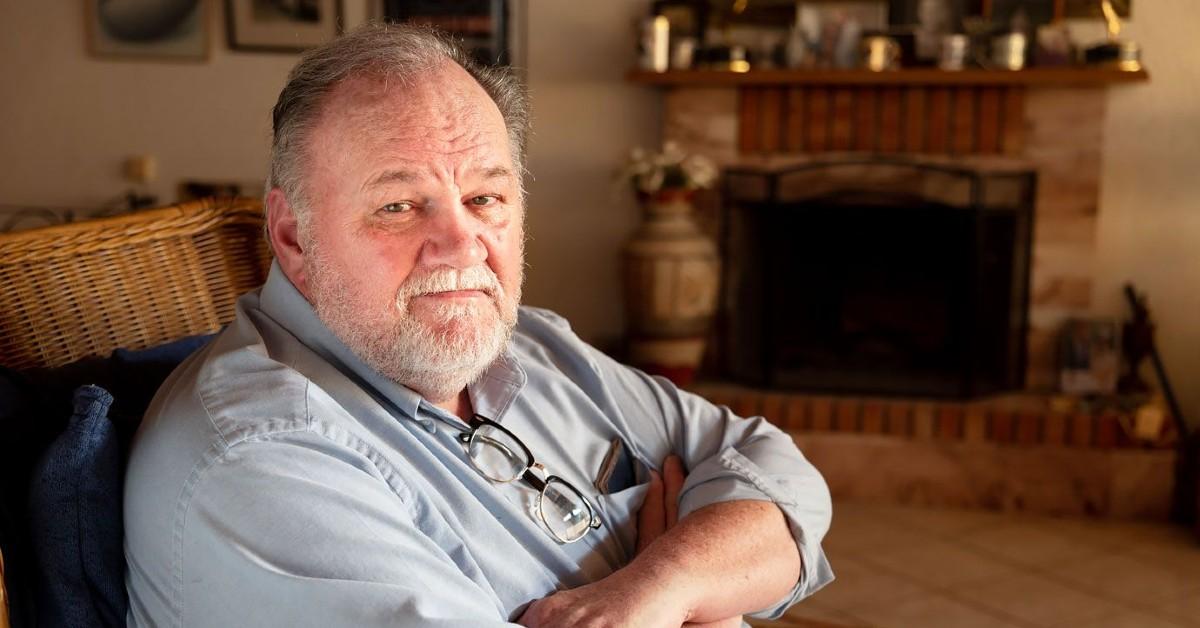 Thomas Markle had trouble communicating that he was having health issues, his friend Karl Larsen, who has been collaborating with the former lighting director on a podcast, revealed.
Article continues below advertisement
"Thomas Sr. thought he had a stroke and was taken to hospital," he shared. "He wrote it down on a piece of paper because he can't speak right now. He lost his voice, I don't know why so he had to write it down and he gave it to someone who he was with."
"He is in a hospital in the Chula Vista area of San Diego. I'm here waiting to see him. I don't know how serious it is yet," he continued.
Article continues below advertisement
Earlier this week, it was announced that Thomas had been hospitalized.
"My father is recovering in hospital. We ask for privacy for the family, for his health and well-being. He just needs peace and rest. Godspeed. We are praying. He just needs some rest. It's a travesty how much he's been tortured and how much he's had to go through thanks to my sister's disregard the past few years. That is unforgivable," Samantha Markle, who is Meghan Markle's half-sister, said in a statement.
Apparently, Thomas was ready to fly to the U.K. to celebrate the Queen's Platinum Jubilee and come face to face with his estranged daughter.
"Well I'm in touch with him for my book for some time, and he's very upset and he's very unhappy," biographer Tom Bower shared. "He was a very loving father to Meghan and supported her throughout her childhood when her mother wasn't there and paid for her student fees too and he was very upset he hasn't been able to see his grandchildren. So I do think to an extent, he was coming to London to see the Queen, he was also hoping to see Meghan and see his grandchildren."