Crown Princess Mary & Crown Prince Frederik Bundle Up While Visiting Forest Tower — See Photos!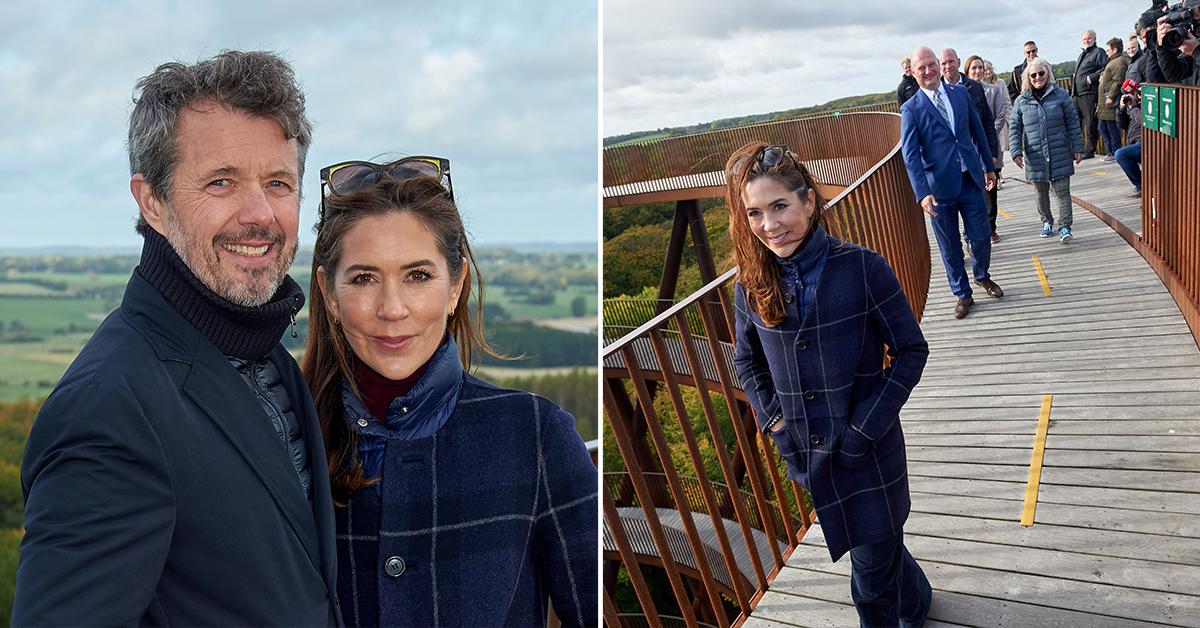 Crown Princess Mary and her husband, Crown Prince Frederik, didn't let the chilly weather stop them from taking in the sights at Forest Tower!
Article continues below advertisement
The two looked cozy, as they bundled up in heavy jackets for their outing.
Scroll through the gallery below to see more photos!
Article continues below advertisement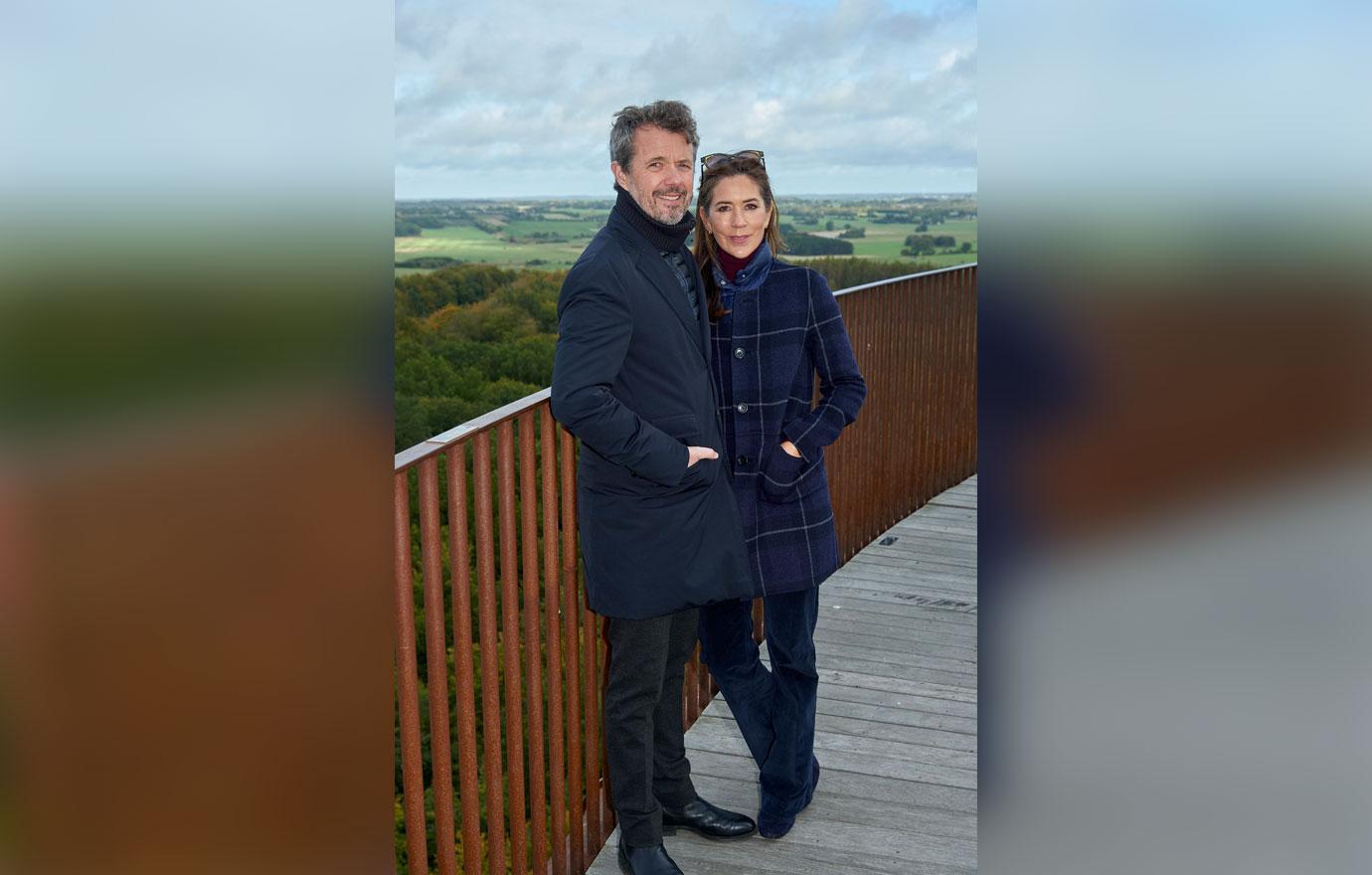 So chic! The prince donned a blue jacket with dark pants and black shoes, while the brunette beauty sported a plaid coat with blue pants.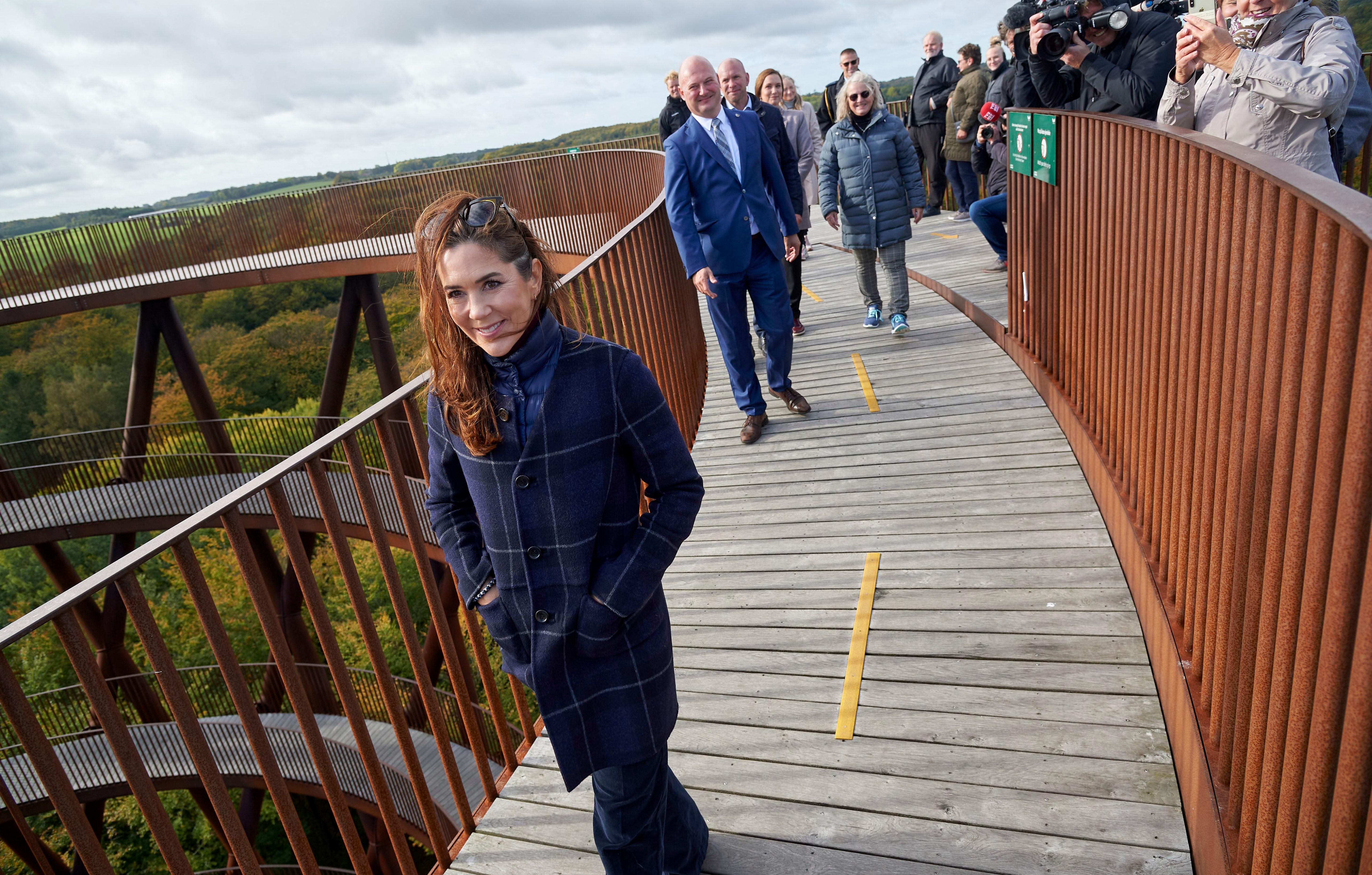 "Inside Gisselfeld Kloster's forest is a 45 meter high forest tower, which in recent years has become a major tourist attraction in the area 🍂🍁," a caption read via Instagram.
Article continues below advertisement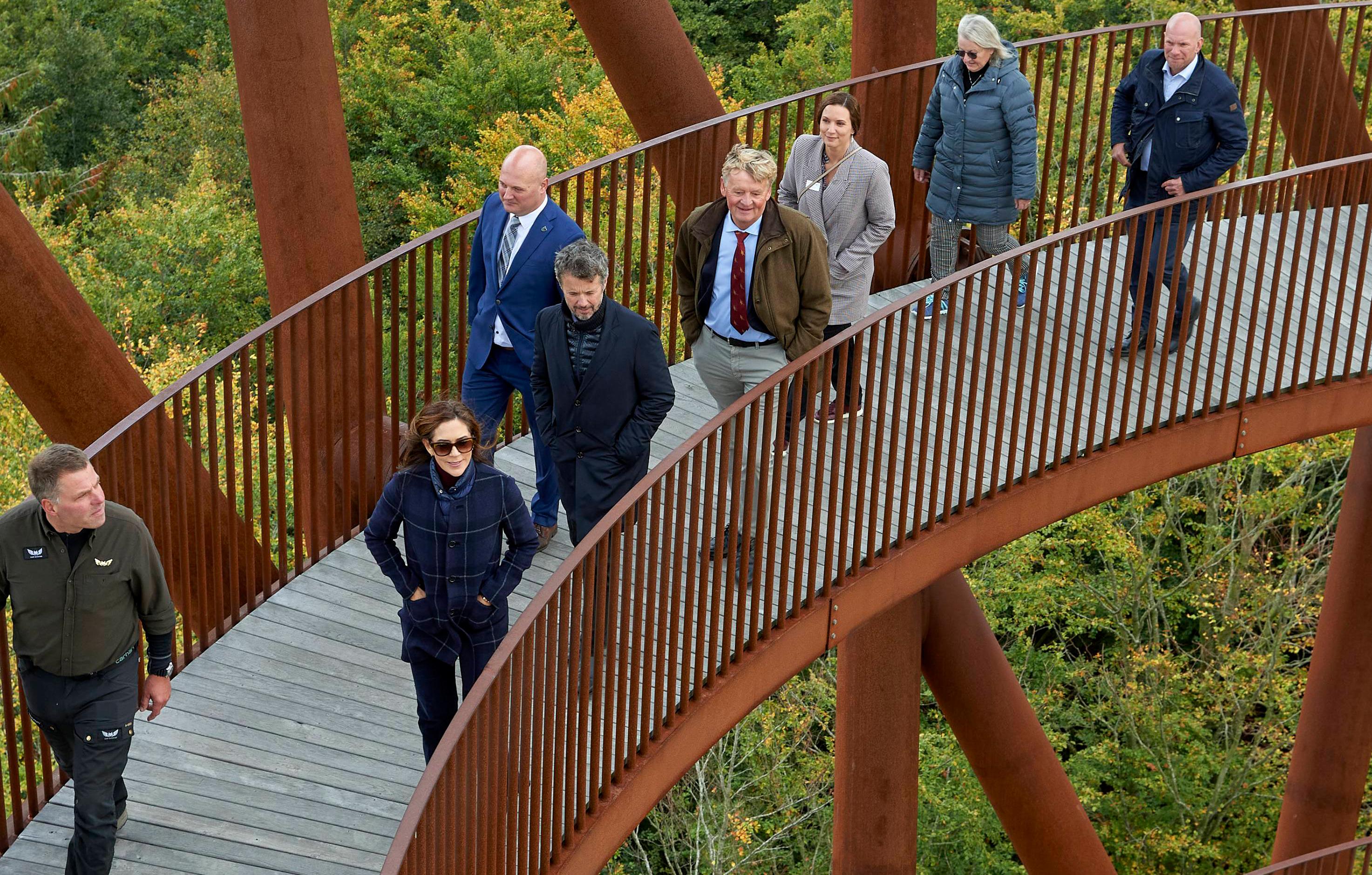 "The Crown Prince and Crown Princess visited the tower today in connection with the celebration of Haslev's 150th anniversary as a station town, and at the top, Your Royal Highnesses revealed a sign on the railing indicating how far it is to Amalienborg," the message continued.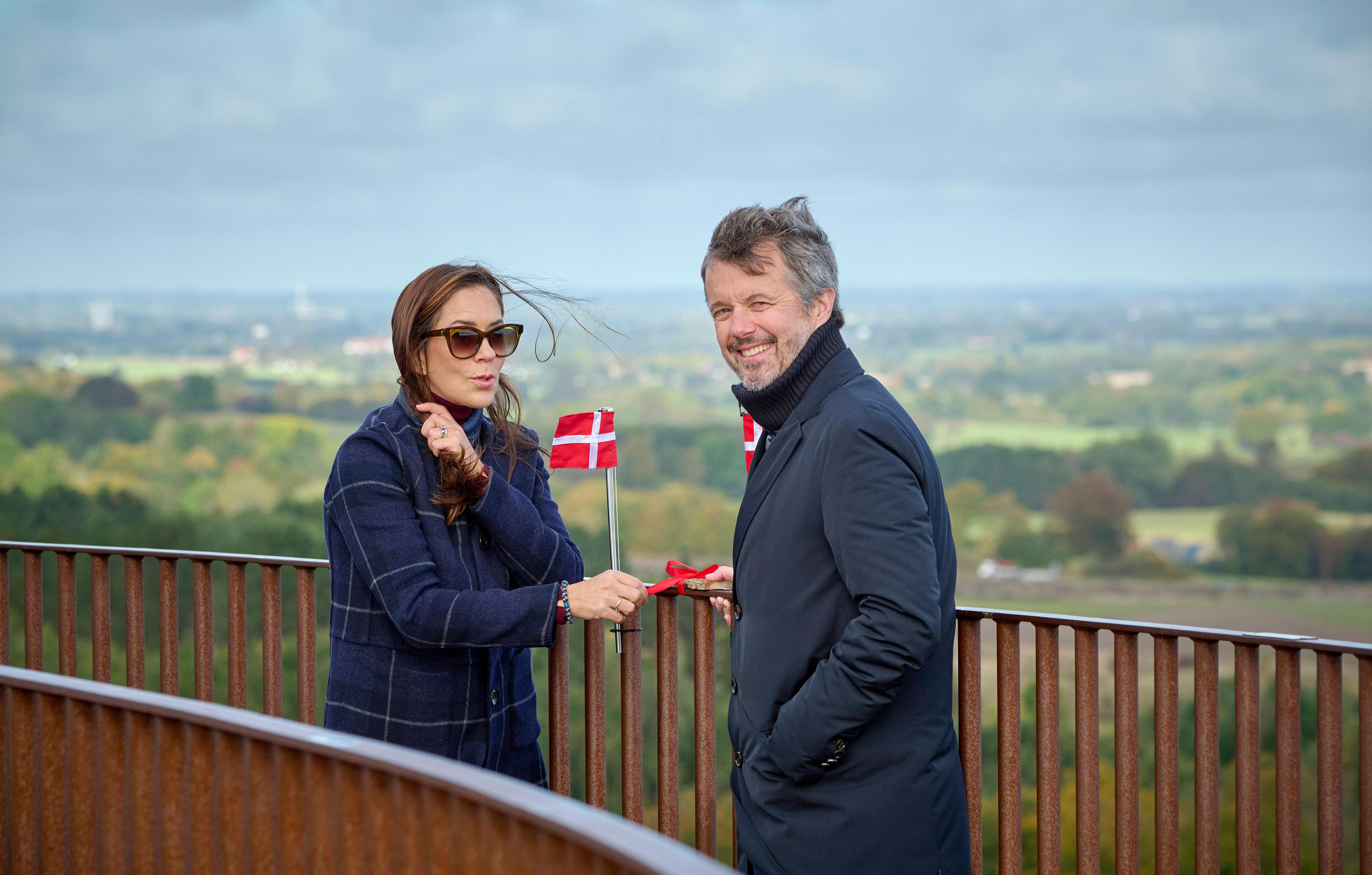 "The forest tower consists of 12 circles in an hourglass structure that winds around three beech trees. At the top there is a viewing platform located 140 meters above sea level and where there are views of forest and fields. On clear days you can see all the way to Copenhagen and Malmö, which are more than 50 kilometers away," the note said.
The princess even posted a selfie on social media, which fans loved!
One person wrote, "Selfie with the Crown Princess 😍," while another added, "Beautiful area. Was there last year👏❤️Lovely pictures of the 'young' 😍."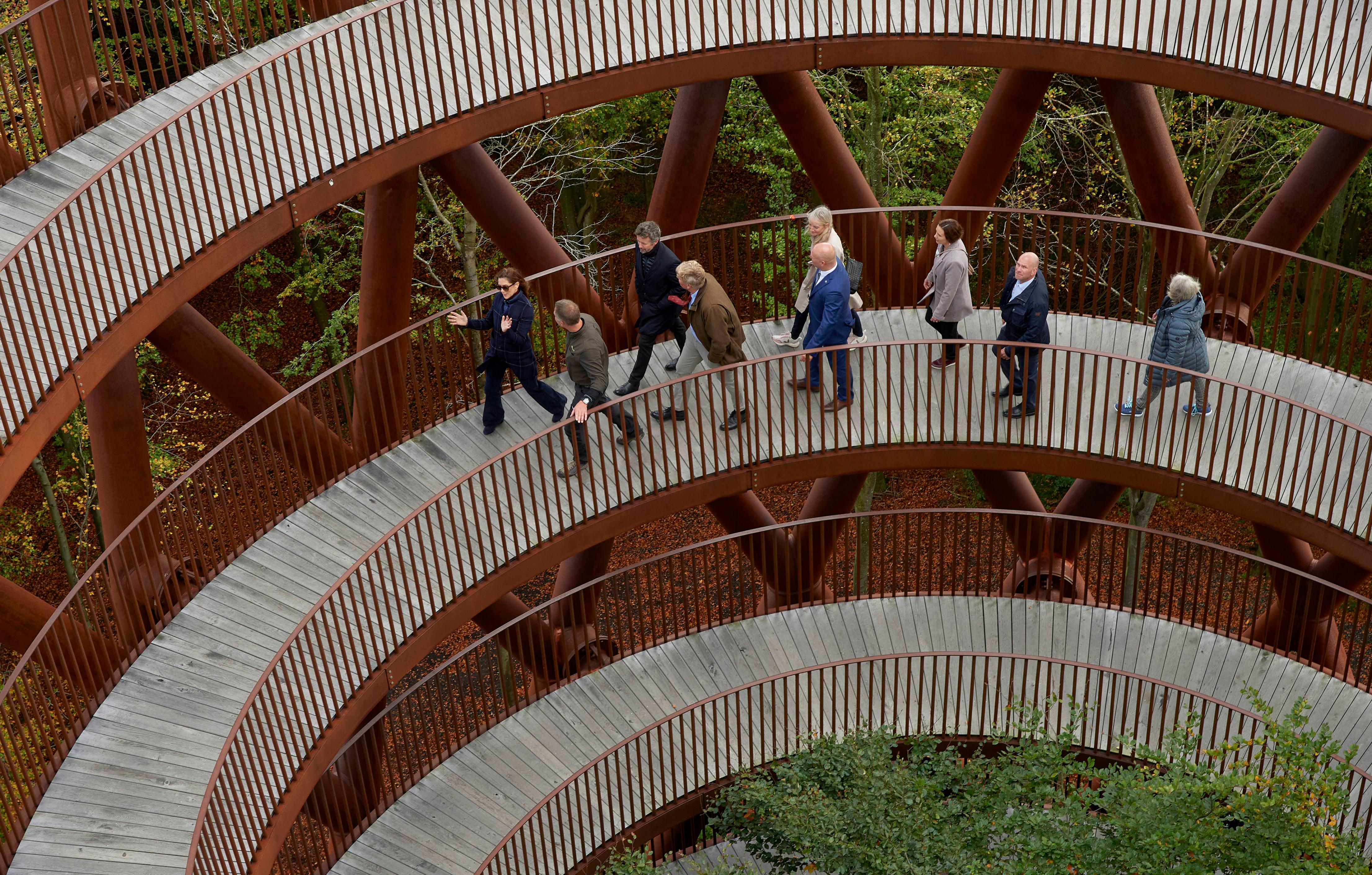 Around and around they go!
The royal pair have been extremely busy lately, but they've attended many events together.
Last week, they opened Danish Parliament.
"The royal family today attended the opening of the Folketing, which according to the Constitution must take place on the first Tuesday in October," the caption via Instagram read.
"Her Majesty the Queen, the Crown Prince Couple and Her Royal Highness Princess Benedict were traditionally received at the entrance to Christiansborg by the five members of the Presidium of the Folketing, led by the Speaker of the Folketing, Henrik Dam Kristensen," the note continued. "After the reception, the royal family attended the opening of the Folketing from the Royal Lodge in the Folketing Hall, where Prime Minister Mette Frederiksen delivered the opening speech."