Thomas Markle Says He 'Will Continue To Do' Television Interviews Until Meghan Markle Speaks To Him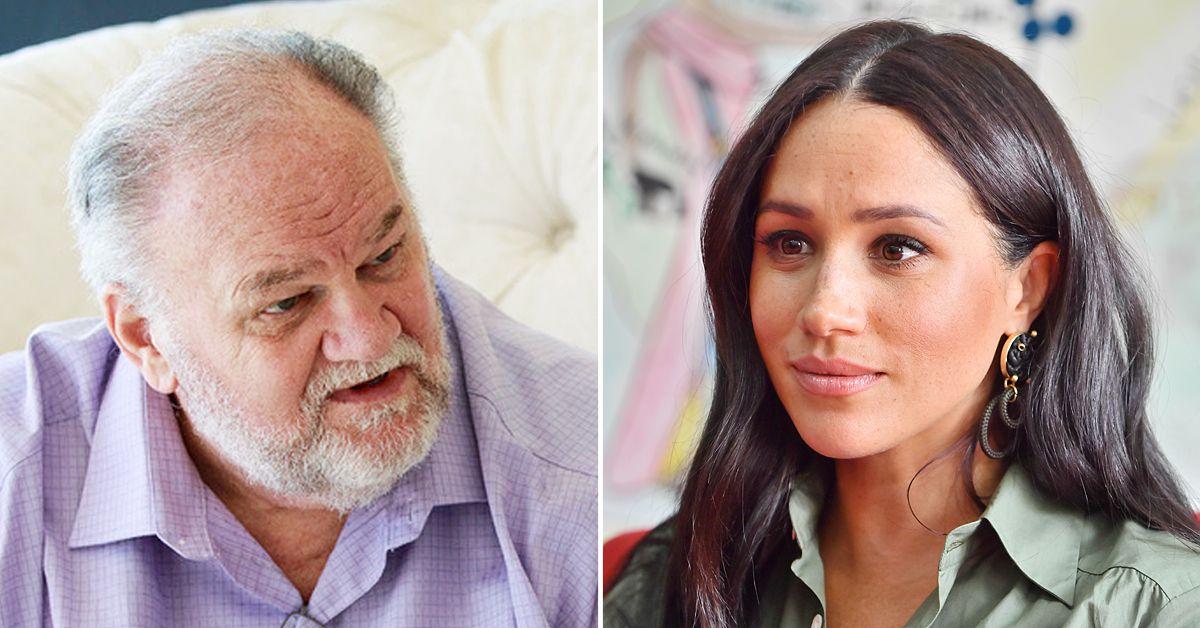 It's no secret that Thomas Markle loves talking about his daughter, Meghan Markle — and he has no intention to stop any time soon.
Article continues below advertisement
"I've made it quite clear that until I hear from her, until she does speak to me, that I will continue to do this [television interviews]," he told Good Morning Britain. "It's time to talk with each other, we're family. The kids are going to grow up without knowing they have two families."
When the former lighting director was asked why his daughter and him don't have a good relationship, he said, "You're asking me a question that's four years old and I can't answer it. I don't know what changed her. She's never been that way before and once she hooked up with Harry, she changed."
Article continues below advertisement
"I understand she hooked up with Soho Club and a different group of people, but she has pretty much disowned both sides of her family and I don't understand the reason for it," he added.
Article continues below advertisement
Thomas also didn't hold back when talking about the former actress' husband, Prince Harry. "Harry has abandoned the Queen, his grandmother, the royal family, the British people and the army. He's abandoned them all," he stated. "All he does now is ride a bicycle around the neighborhood ... I don't know if it's much of a life for him either. It doesn't make sense. Harry is coming out with a book and that can't be anything but cruel, and to insult his grandmother ... It's a ridiculous idea and it's just something for money. Everything they're doing is for money. To do that to your grandmother, who is 95 years old, is shameful."
While speaking to Oprah Winfrey in March, Meghan made it clear that after her father worked with the paparazzi before her wedding, their relationship was damaged. "If we're going to use the word betrayal, it's because when we were told by the comms team that this was going to be a story coming out – the tabloids had apparently known for a month or so and decided to hold until the Sunday before our wedding to create drama, which is also really key in all of this," she shared.