Thomas Markle Says Prince Harry 'Contradicts Himself So Much,' Urges Royal To 'Stop Giving Away All Of The Secrets & Love Your Grandmother And Your Father'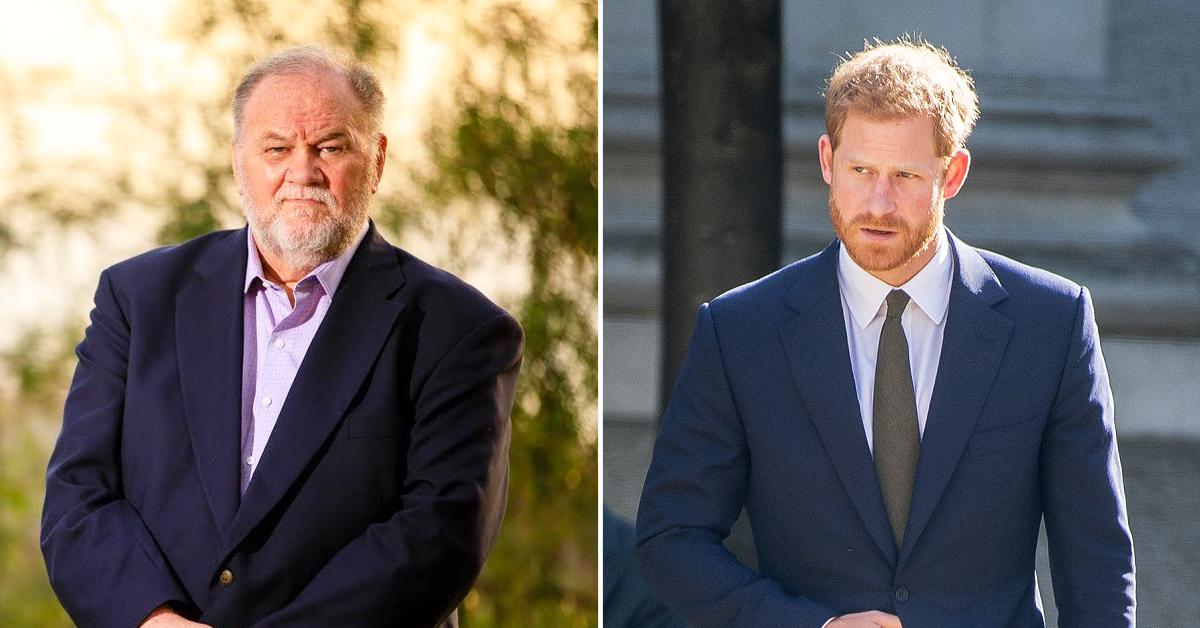 Article continues below advertisement
While appearing on 60 Minutes Australia, Meghan Markle's estranged father was asked if he had seen Harry's latest mental health series, The Me You Can't See, and if he felt bad that he had suffered behind closed doors for many years.
"Yes, but he contradicts himself so much," Thomas replied.
Article continues below advertisement
In March, Meghan and Harry spoke with Oprah Winfrey about what they were going through while living in the U.K. At one point, Meghan admitted she didn't want to be alive anymore and had grappled with suicidal thoughts.
Article continues below advertisement
"I went to the institution and I said that I needed to go somewhere to get help. I said that 'I've never felt this way before, and I need to go somewhere,'" she said at the time. "And I was told that I couldn't, that it wouldn't be good for the institution."
However, Thomas thought Harry went about everything all wrong.
Article continues below advertisement
"He said my daughter was thinking of suicide and he went to the royals and they didn't help him. Well, you don't go to the royals. You pick up the phone and call a doctor. It's like saying I wanted to leave the house but nobody opened the door for me. It's stupid," Thomas said.
Thomas was then asked if he thinks he is to blame for causing Meghan to go to a dark place.
Article continues below advertisement
"Partly through some percentage, but I was there at any time. She could have called me any time. She has my phone number. So no," he replied.
Article continues below advertisement
"Leaving the royals because that's what she married into and that was explained to her and that the people of England loved her and loved Harry," he said. "I mean they were the stars and everybody loved them in England and they walked away from that so when they walked away, they walked away from the people too. It was a mistake. They could have worked it there."
Ultimately, Thomas' advice for Harry — who isn't on the best terms with Queen Elizabeth, Prince William and Prince Charles — is: "Think about the royals. Stop giving away all of the secrets about the royals and love your children and your wife but also love your grandmother and your father."